Hi guys! We have Rebecca Cohen popping in today with her brand new release Captain Merric, we have a great excerpt and a brilliant giveaway so check out the post and leave a comment to enter the giveaway! ❤ ~Pixie~
Captain Merric
by
Rebecca Cohen
A tale of pirates, lost love, and the fight for a happy ending.
After he's set adrift and left to die by his mutinous crew, the last person Royal Navy officer Daniel Horton expects to come to his rescue is Captain Merric. An infamous pirate, Merric is known as much for stealing his victims' hearts as their jewels. Daniel's world is about to be turned upside down when he recognises Captain Merric as none other than Edward Merriston, someone he thought he'd never see again.
Edward can't believe Daniel Horton is aboard his ship. While Edward is willing to do anything he can to get a second chance at their happy ending, Daniel isn't interested in digging up the past. But Daniel is one priceless treasure Captain Merric isn't about to let go of without a fight.
Captain Merric first appeared as short story in a pirate-themed anthology. Now completely rewritten and extended he is ready to set sail again.
Excerpt!
Daniel rose with the sun, as was his usual habit. Rarely, even when he was on land, did he sleep late. Neither did he let the troubles of the day impede his rest. He had gained the ability to sleep when and where was needed in his twenties, a talent that meant even at the worst of times sleep deprivation was not his companion. After a light breakfast taken in his cabin, he headed to the deck to find his first officer, only to see a group of men huddled at the stern, staring over the side of the ship.
"What is going on?"
The men turned to face him, and he saw Neechals and Gilman at the centre of the group. "It's Mr Thomas, sir," said Neechals. "Myself and Gilman arrived a few moments ago to see him staggering around. Before I could stop him, he was headfirst overboard."
Daniel raced to see. Sure enough, Thomas's lifeless body was floating facedown in the water. Daniel had to hide the visceral wrench of realization that tugged at his gut. Gone was not only an important member of his crew, but the one man he had trusted with his suspicions and who he could turn to as an ally. He would need to tread carefully, not give Neechals any glimpse of his true thoughts. "Get him back on board."
Two men lashed ropes together and dived into the calm waters to retrieve the body. How convenient that Thomas should end up dead, with Neechals as witness to his demise.
"Why was he staggering?" Daniel asked, but he wouldn't believe anything that came out of Neechals's
mouth.
Neechals shrugged. "He was worse for wear of drink."
"Thomas was not the type of man to indulge to an excess."
"It's been a difficult few days, though, hasn't it, sir? Can't be easy for a man to witness carnage and not be able to save us all." Neechals, the louse, sounded sincere. "It is only natural he might turn to a measure or two of rum to steady his nerves."
Thomas's body was dragged aboard. The gash at the side of his temple a possible sign of wrongdoing.
Daniel couldn't tear his eyes away from the dead man. "And what of the head wound?"
"He must've smacked his head on the side of the ship on his way down, sir. I daresay he was out cold when he hit the water."
"Did anyone else see what happened?"
"Just myself and Mr Gilman."
"Seems unlikely on ship at this time."
"The others were busy ensuring the safety of the ship, weren't you, lads?"
The other men nodded, refusing to look Daniel in the eye. Neechals and Gilman had a tight grip on the crew, the loyalty that should have been shown to the captain being diverted in a steady trickle day after day.
All Daniel could do now was add the details to his report and pray the wind picked up before he ended up in the brine like Thomas. Being captain was a lonely job; the responsibility of the crew and ship lay at his feet. Until recently he had embraced that, relished the power of command. He should have been able to rely on his lieutenants, but they were plotting against him, so having Thomas's support had been a welcome relief. Now he was alone again, and his position never so precarious. Daniel was no coward. He would not let these bastards get away with their crime. He would have justice for Thomas, but he needed to be careful.
He spent the rest of the day poring over the maps he was meant to be updating. They might've been there to protect British interests in these waters, but he had clear orders to put his mapmaking skills to good use. It occupied his mind, yet not enough for him to be fully distracted, so he turned his attentions back to his report.
Daniel froze as he heard movement in the corridor. He chastised himself for overreacting to the general comings and goings of life on board as he recognized it was just crockery rattling. He hunched over his report, deciding it would be better to record his thoughts in general terms: how uneasy the crew had become, that there was the smell of insubordination in the ranks, but then to specify those he suspected to be the ringleaders, citing Thomas's statement and his death as proof. They'd be back in port in a matter of days; despite her damaged state, Expedience would get them to Jamaica, and there he could speak freely to his superiors.
A floorboard creaked behind him. He swivelled around to see who had entered his cabin unannounced. Too late, he was staring at the barrel of a cocked pistol held in Neechals's steady hand; Gilman and Jones stood behind him, also armed. Daniel glanced to his own weapon, laid on his bed, out of reach. So much for not being a fool about his own protection. His anger at both Neechals's gall and his own stupidity raged like a fiery ball in his stomach.
"On your knees, Captain. Nice and slow, and you won't get hurt."
He slid carefully off his seat and to his knees, not taking his eyes off Neechals. Malevolence radiated off Neechals in waves, the sight made Daniel's knuckles itch to punch the cur. "Very good. Seems you can take orders as well as you give them. Hands behind your back."
Daniel did as he was told. If he was going to get out of this alive he would need to pick his moment. Doing anything sudden would lead to a hole in his head. Gilman moved behind him and tied his wrists together with rope.
"I'll see you all hang for this." Their bodies swinging from the yardarm would be a most welcome sight.
"Trust me, Captain, I'll be telling the Admiralty a very different story. They don't like deserters," said Neechals, his grin vicious. "Even if they do find you, your word will count for nothing."
"You'll have to kill me to stop me speaking," Daniel said, defiant.
"I took no pleasure killing a skilled man like Thomas, but he needed to be silenced. You? Well, I think a slower death is a privilege of your rank."
The loud crack from the butt of Gilman's pistol connecting with his skull was the last thing Daniel heard as he slumped forwards, unconscious.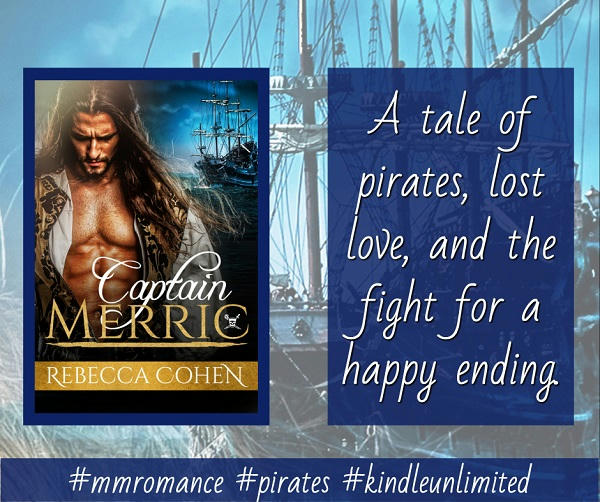 About Rebecca!
Rebecca Cohen is a Brit abroad. Having swapped the Thames for the Rhine, she has left London behind and now lives with her husband and young son in Basel, Switzerland. She can often be found with a pen in one hand and a cup of Darjeeling in the other.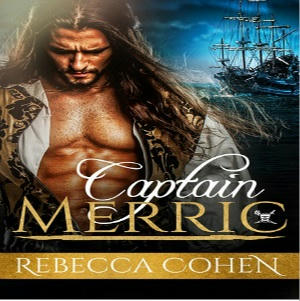 Giveaway!
Win a copy of an ebook from Rebecca Cohen's backlist (excluding the Crofton Chronicles bundle)!
(Just drop a comment below to tell Rebecca why you love pirates!)