Hi guys! We have Christina Lee and Felice Stevens stopping by today with their new release Last Call, we have a great excerpt so check out the post and enjoy! <3 ~Pixie~
Last Call
by
Christina Lee & Felice Stevens
Quinn Monahan and Grayson Page have been friends since high school. Despite their differences, they've been there for each other through thick and thin. Opening Last Call together, a bar tucked away in the small town of Heartsville, PA seemed a natural progression—even if it makes it harder to live with the secret longing they've always had for each other.
Hoping to score an easy buck and a place to sleep, unemployed circus roadie Emery Woods chooses Last Call to run a few bets and enjoy a decent beer before moving on. When he finds himself stranded, the unexpected kindness Quinn and Gray show him leads to temporary work and a couch to lay his head. Sensing unresolved history between Quinn and Gray, he squashes his immediate draw to the men, opting to avoid trouble. But as days turn into weeks, denying the attraction is easier said than done.
When the men finally give in to the simmering sexual tension, it quickly develops into more than a way to pass the lonely nights. And as they begin to lean on each other for emotional support, it becomes nearly impossible to think of one man without the other two. But while Quinn and Gray are afraid to cross the line of friendship between them, Emery fears once they do, he'll quickly be cast aside. A real family is finally within their grasp, but unless the men can learn to trust each other, they just might miss their hearts' last call home.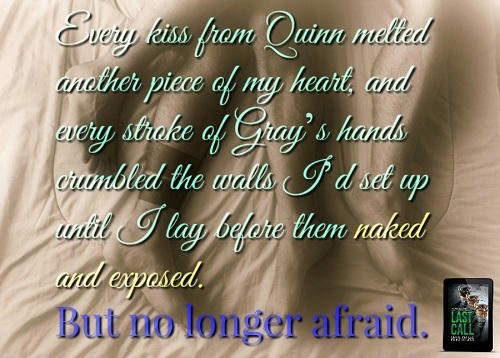 Excerpt!
"Hey. You don't believe him, right? He doesn't know the real you." Gray wrapped his arms around me, pulling me close. Wordlessly I sought his mouth, needing his solid warmth. Electric sparks showered through me when he crushed our lips together, and I slid my hands through his hair, clutching the silky waves between my fingers.
Heat rose between us as he took my face between the palms of his hands and sucked hungrily at my tongue. I molded my body to his, my dick aching and hard. Our breaths mingled, and I licked at the scratchy, tender skin of Gray's neck, drinking in the tang of his scent. So strong and warm and male.
A hand touched my back and Emery kissed my neck, then sucked my earlobe into his mouth. I could feel the push of his cock, and I became a trembling mass of sensation, each stroke ramping up my desire.
"The truck is still in the driveway, full of liquor." Emery panted against my ear.
"Fuck the liquor." Who could think when Emery's lips trailed hot kisses down my neck?
"I'd rather fuck you."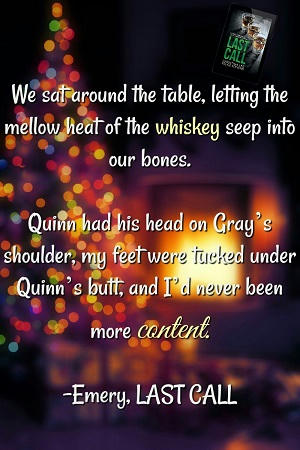 About Christina & Felice!
Christina Lee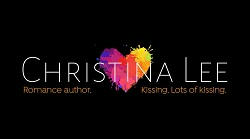 Mother, wife, reader, dreamer. Christina lives in the Midwest with her husband and son–her two favorite guys. She's addicted to lip balm, coffee, and kissing. Because everything is better with kissing. 
She writes MM Contemporary as well as Adult and New Adult Romance. She believes in happily-ever-afters for all, so reading and writing romance for everybody under the rainbow helps quench her soul. 
WEBSITE | Blog | Facebook | Facebook Group | Instagram | Newsletter 
Felice Stevens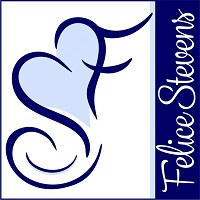 Felice Stevens has always been a romantic at heart. While life is tough, she believes there is a happy ending for everyone. She started reading traditional historical romances as a teenager, then life and law school got in the way. It wasn't until she picked up a copy of Bertrice Small and became swept away to Queen Elizabeth's court that her interest in romance novels was renewed.
But somewhere along the way, her reading shifted to stories of men falling in love. Once she picked up her first gay romance, she became so enamored of the character-driven stories and the overwhelming emotion there was no turning back.
Felice lives in New York City with her husband and two children. Her day begins with a lot of caffeine and ends with a glass or two of red wine. Although she practices law, she daydreams of a time when she can sit by a beach and write beautiful stories of men falling in love. Although there is bound to be some angst along the way, a Happily Ever After is always guaranteed.
SOCIAL MEDIA LINKS
Twitter | Pinterest | Goodreads | Instagram | Facebook | Newsletter