Hi peeps! We have Liv Olteano visiting today with her upcoming release Lover, Lover, we have a fantastic guest post, a great excerpt and a brilliant giveaway, so check out the post and enter that giveaway! ❤ ~Pixie~
Lover, Lover
by
Liv Olteano
Twin souls reunited.
Drew's always been a fighter: first in martial arts competitions, and now as a dreamcatcher—keeping the people of Seattle safe from spaga attacks that would drain their life force in their sleep. All he has to do to become a full member of Team 32 is complete his first mission.
But the first one he has to defend is his ex, Angelo… the only man Drew ever loved, even if he was the one to leave. Drew never got over Angelo, and it seems Angelo might feel the same, despite the heartbreak he suffered at Drew's hands.
As the chase after a powerful and resourceful caster hits close to home, old feelings resurface. But if Angelo learns of the dreamcatchers, he'll be a target for the spaga. And how can he trust Drew now that Drew's keeping bigger secrets than ever?
How the Dreamcatchers came to be
by Liv Olteano!
I've always found Native American dream catchers fascinating. I love the objects and the symbolism – the legend behind them. The very notion of these spider webs catching bad dreams to keep the dreamers safe during their hours of vulnerability is so inspiring.
But how my dreamcatchers came to be is a bit of a weirder story. The concept came to me while I was studying an actual spider. It was expanding its net, and I watched it work meticulously on its web, move gracefully as it seemed to float on air. It occurred to me that there's something fierce about spiders. They weave a home from something that seems pretty much invisible, is so easily destroyed by larger forces, and yet that is so deadly to the insects that get caught in it.
I had this strange moment during which the spider itself looked like a bit of a warrior to me. It had caught a mosquito in its web, and gruesome as the notion of it killing the mosquito was, I liked it much better than the idea of the mosquito molesting me. Spiders give me the creeps, in a way – but they are a necessary evil, I reasoned right then. Not evil, in fact: simply a force of nature, effective and with a discreet presence.
Then the notion of dream catchers as webs to catch nightmares crossed my mind, and how nightmares make a person agitated, ruin their rest, and then I thought of full-blown night terrors that can destroy someone's life while they last. So what if the dream catchers, that worked under the power of the Spider Woman, were keeping people safe during their sleep? Something that can battle that sort of power would certainly be a stalwart warrior – a dreamcatcher, fighting off bad dreams.
But then I remembered how I have bad dreams when I'm attacked by mosquitoes during my sleep, and I thought: what if the bad dreams aren't the cause of the discomfort, but the effect? What if these dreamcatcher warriors actually battle something that tries to steal something important from the sleeper – some sort of life force, like the mosquito steals our blood? When the notion of spaga – the enemies of dreamcatchers – came to me, it all made sense.
I could see it all clearly: the Spider Woman – the actual spider from my flash of inspiration – building something strong and effective enough to catch these enemies, a web of warriors that would apprehend and destroy the spaga – thieves of life force. The more I thought about it, the more sense it made, and the more I wanted to build and explore this world of brave and powerful warriors.
While the Native American elements were the starting point of this world, and I wouldn't have gotten such a fun idea without that fabulous folklore, the main building block of the whole world was basically my aversion toward mosquitoes, come to think of it. It's funny to contemplate now, but the spaga spirit servants who do the actual life force stealing even have some common traits with mosquitoes: they make screechy noises like mosquitoes do, and look pretty much skeletal with long claws as the mosquito has long thin legs.
Of course, if there were warriors fighting off spaga at night to keep us all safe, then I had to picture them as hot, a bit badass but noble, and deserving of fulfilling love stories. So that's how the world of the Dreamcatchers came to be – strange, right? 😀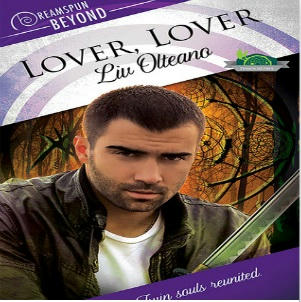 Excerpt!
"I put the phone back in my pocket and looked toward the bed. The victim stirred beneath the covers. I knew they were supposed to be sound asleep, but I held my breath nonetheless. It was really weird to stand and look at someone who was sleeping—I felt a bit creepy. The person had to be turning on the other side or something, but then the head poked up. The bedroom windows were positioned so the light from the street hit his face—because I saw clearly it was a man. He blinked a few times and looked at me, his face slack from sleep and probably the shock of staring at someone standing in his bedroom. He had hazel eyes and dark brown hair, and his skin looked just as deliciously tan as I remembered it. His face had changed a bit. The angles were sharper and the lines more prominent. He looked more grown-up somehow. But it was him, without a doubt: Angelo, my first real steady man. The one that got away—well, more accurately, the one I'd walked out on five years ago. Even if he could see me, the red charm still being active, he was supposed to go right back to sleep. If he'd remember anything at all, he'd be convinced it was a dream.
"Drew? Is that you?"
My heart skipped a beat or five. He was most definitely not going back to sleep. He was freaking talking to me! I panicked and quickly swallowed the green charm. I found myself immediately back at our home base, in the webs room, my heart pounding like hell.
Claw poked his head into the room. "Hey, man. Back already?"
I stared at his long, straight black hair, at his black eyes. I'd had a bit of a crush on Claw when I first met him. Something about his dark skin had always reminded me of Angelo's permanent tan. But Claw's black eyes with their intense, brooding gaze had never been like Angelo's glimmering hazel ones. I felt my stomach tighten. Just thinking about his name did things to me, all these years later. I was such a huge moron—they had to invent a whole new league just for me.
"Come into the kitchen," Claw said. "We've got a bit of a celebration going on here. You finally popped your dreamcatcher cherry after all."
I smiled while my pulse spiked. Oh, crap. Way to end my very first mission—I hadn't done the cleansing. I'd panicked and fled, without doing the cleansing. Goddamn it! For tonight, having used my red charm there would keep the home shielded. But without the cleansing it would be a beacon to all spaga, calling their attention to the premises and the residents, starting next nightfall. I had to get back there before that. No way was I going to tell Claw I'd screwed up on my first ever mission. No way. I just had to hope Aashi wouldn't think to check up on my work. She didn't, usually—at least as far as I knew. I could fix this.
I went into the kitchen where Claw and our other teammate, Taka, were holding up glasses of champagne. I took mine and we toasted to me not being the junior anymore. We didn't hang around too much after that, going to our rooms instead. Claw had to attend the daily dreamcatcher leaders meeting for the Seattle area. Taka probably went back to his room to read—he was always reading, it seemed to me. And I just went to my room, hoping that the excitement would wind down and I'd be able to sleep.
It took a while. I kept thinking about five years back. I kept remembering nights spent with Angelo, and the sweet mornings after. All the things I now yearned for, and from which I'd run away then. I'd been dealing with a lot of confusion at the time. I hadn't been able to find my center, and the steady connection between us had only made me feel more off-kilter when it came to everything else. I'd needed to sort myself out. So I walked out on him and tried to do just that.
It seemed to me that before shaking shit off and figuring yourself out, you had to get piles of shit a mile high weighing you down so you'd have the proper incentive. So I'd worked on my pile until it was nice and large. And then I'd shaken it off and figured out who the hell I was and what I wanted from life. Sad thing was, in my rare moments of honesty, I knew part of what I wanted was what I'd had with Angelo.
The look in his eyes tonight kept overlapping with the look in his eyes the day I'd moved out. It had hurt to walk out that day. I could imagine how it must've hurt him to see me do it. I had to make amends somehow. I had to keep him safe.
I finally fell asleep with the image of his hazel eyes running through my mind over and over again."
Want to read more from Chapter 1? Check out the book on the Dreamspinner Press site (Link: Lover, Lover ) and hit the Read an Excerpt button right beneath the cover xD


About Liv!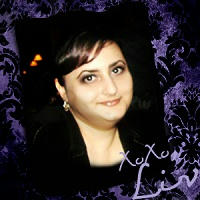 Liv Olteano is a voracious reader, music lover, and coffee addict extraordinaire. And occasional geek. Okay, more than occasional.
She believes stories are the best kind of magic there is. And life would be horrible without magic. Her hobbies include losing herself in the minds and souls of characters, giving up countless nights of sleep to get to know said characters, and trying to introduce them to the world. Sometimes they appreciate her efforts. The process would probably go quicker if they'd bring her a cup of coffee now and then when stopping by. Characters—what can you do, right?
Liv has a penchant for quirky stories and is a reverent lover of diversity. She can be found loitering around the Internet at odd hours and being generally awkward and goofy at all times.
Links:
Website | Blog | Newsletter | Twitter | Facebook | Goodreads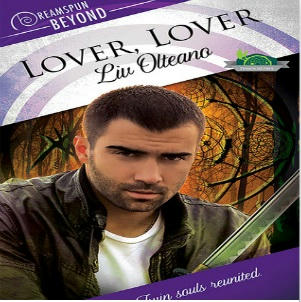 Giveaway!
Win a Dreamspinner Store $10 Gift Card!