Hi peeps! We have Brad Vance & Elsa Winters popping in today with their new release Conning Colin, we have a brilliant interview with Brad, a great excerpt and a fantastic giveaway, so check out the post and click that giveaway link! <3 ~Pixie~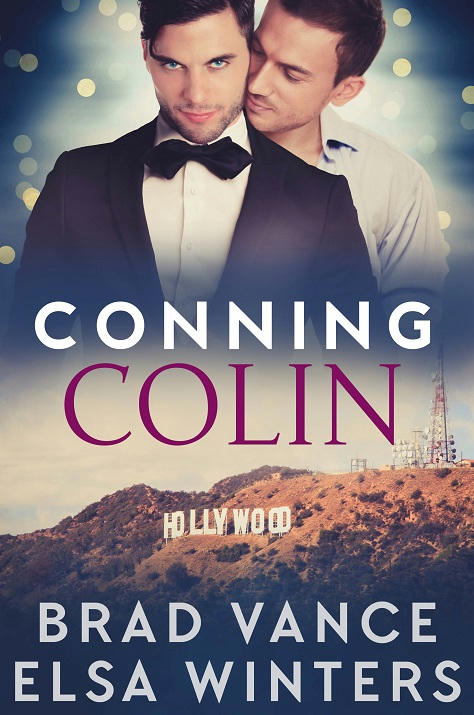 Conning Colin
by
Brad Vance & Elsa Winters
Hamilton Dillon is a high class Manhattan escort, polished, well dressed, and cultured. Colin O'Neill is recently divorced, questioning his sexuality, and disappointed by his first fumbling gay hookups. So he figures, why not hire the best of the best to show him the ropes?
What he doesn't know is that Hamilton Dillon is really Henry Davis, yet another New Yorker living on the financial edge, cobbling together several jobs to make a living. "Hamilton" has one great suit he can wear on an overnight date, but Henry's got a good friend at GQ who makes a nice side income renting designer men's wear for weddings, job interviews, and oh yeah, high end escorts on long weekend assignments. The "top agency" that represents "Hamilton" is really just a smartass lady in India with a Skype account, whose face Henry's never seen. Oh, and Henry's also the gruff and very unpolished New York Straight Man "Dillinger," a solo porn star.
In other words, he's not at all who Colin thinks he is. Which is just fine, until their relationship gets… complicated.