Hi guys, we have V.L. Locey popping by today with the cover for her upcoming release Tales of Bryant, we have a brilliant giveaway, so check out the post and enter the giveaway! ❤ ~Pixie~
Tales of Bryant
by
V.L. Locey
Four Seasons. Two Men. One Love.
For struggling film student Isamu Taylor, life's refrain is about to change from boring documentary about a passionless delivery boy to a blazing and wildly erotic love story.
After spending weeks admiring handsome but older Manhattan executive Brian Gilles while delivering brioche to him in Bryant Park, the man of his lusty dreams has just expressed a desire to get to know Isamu better. A night on the town is just the beginning of a whirlwind romance that will span not only four seasons but countless years.
Amid the beauty and charm of Bryant Park, New York City, two men are about to discover that love knows no age or economic boundaries. This is a collection of four short stories starring these two amazing men, their one sublime love, and the park where it all started.
.•.•.**

❣️

Release date: 10th April 2019

❣️

**.•.•.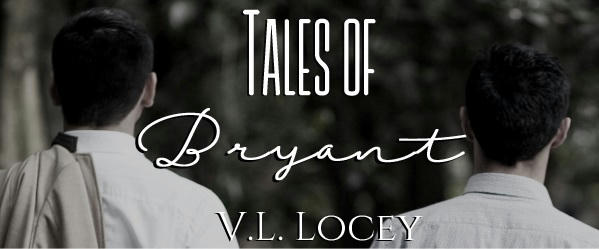 About V.L. Locey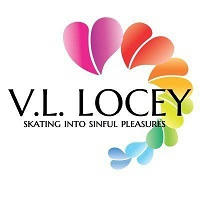 USA Today Bestselling Author V.L. Locey – Penning LGBT hockey romance that skates into sinful pleasures.
V.L. Locey loves worn jeans, yoga, belly laughs, Dr. Who, Torchwood, walking, reading and writing lusty tales, Greek mythology, the New York Rangers, comic books, and coffee. (Not necessarily in that order.) She shares her life with her husband, her daughter, one dog, two cats, two Jersey steers and a flock of assorted domestic fowl.
When not writing lusty tales, she can be found enjoying her day with her menagerie in the rolling hills of Pennsylvania with a cup of fresh java in hand.
Website | Blog | Facebook | Twitter | Pinterest | Goodreads | tsú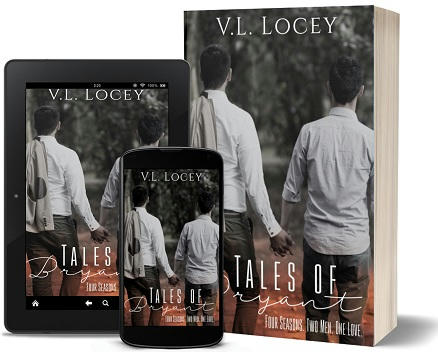 Giveaway!
Win a Backlist Ebook from V.L. Locey!