Hi guys, we have B.G. Thomas visiting us today with his upcoming re-release (which has been expanded) Do You Trust Me?, we have a fabulous guest post from B.G. and a great excerpt, so check out the post and enjoy! <3 ~Pixie~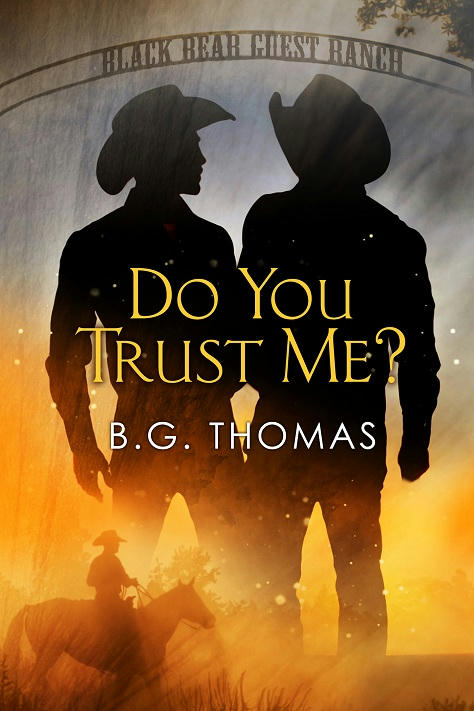 Do You Trust Me?
by
B.G. Thomas
The path to happiness starts with acceptance, and sometimes the chance for a bright, loving future means letting go of the past.
All his life, Neil Baxter has buried a large part of himself—the part that's attracted to other men. He married a woman and denied that side of him existed. And he plans to keep right on pretending to be straight after his beloved wife has passed away.
To help him deal with his grief, Neil's sister-in-law convinces him to vacation at a dude ranch. There, Neil meets Cole Thompson, a young, gorgeous, unabashedly gay wrangler—who is unabashedly attracted to Neil. And try as he might, Neil cannot deny he feels the same way. But desire soon becomes something more profound as the two men get to know each other. Cole is much more than a sexy cowboy: he's kind, spiritual, and intelligent. In fact, he's perfect for Neil… except he's a man, and Neil isn't ready to let go of a lifetime of denial. If he cannot find the courage to be true to himself, he might let something wonderful slip through his fingers.
First Edition published as Trust Me by Amber Quill Press, 2011.
Release date: 3rd February 2017