Hi guys, we have Elyse Springer popping in today with her new release Heels Over Head, we have a great excerpt and a fantastic giveaway, so check out the post and leave a comment to enter the giveaway! <3 ~Pixie~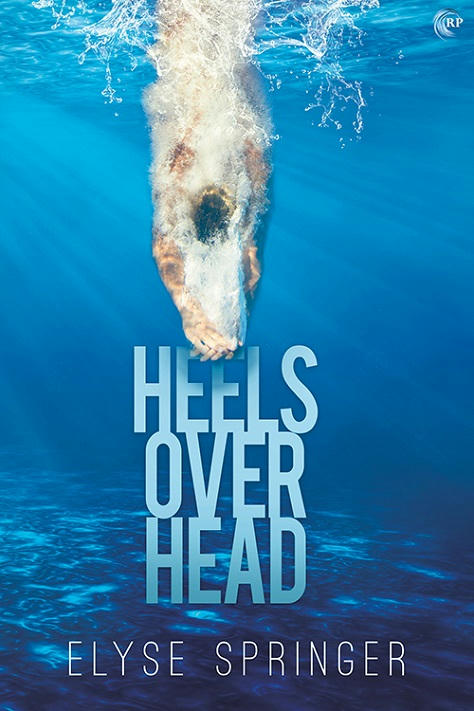 Heels Over Head
by
Elyse Springer
Jeremy Reeve is one of the best divers in the world, and he's worked hard to get where he is. He intends to keep pushing himself with one very clear goal in mind: winning gold at the summer Olympics in two years. That medal might be the only way to earn his father's respect as an athlete.
Brandon Evans is everything Jeremy isn't: carefree, outgoing, and openly gay. With his bright-blue eyes and dramatic tattoos, he's a temptation that Jeremy refuses to acknowledge. But Jeremy can't ignore how talented Brandon is—or that Brandon has no interest in using his diving skills to compete.
They're opposites who are forced to work together as teammates, but Jeremy's fear of his own sexuality and Brandon's disinterest in anything "not fun" may end their partnership before it begins. Until a single moment changes everything, and they help each other discover that "team" can also mean family and love.