Hiya guys, we have Sean Michael popping in today with the tour for their newest release, A New Way To Dance, we have a brilliant guest post, a great excerpt, an exclusive excerpt and a brilliant giveaway, so check out the post and click that giveaway link! <3 ~Pixie~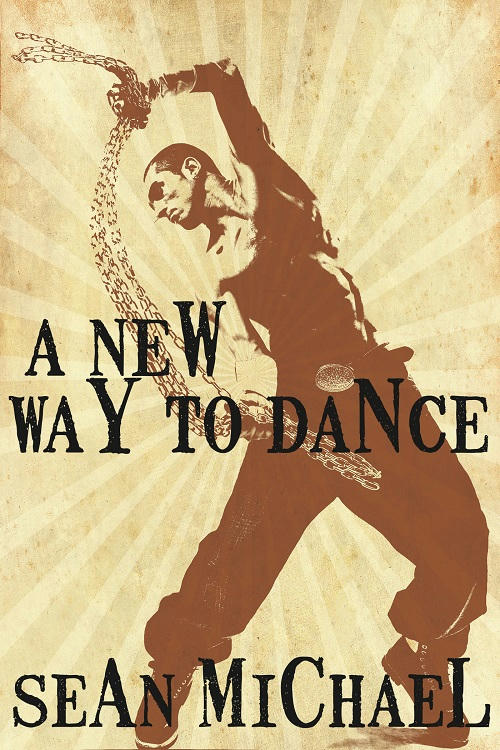 A New Way To Dance
by
Sean Michael
Dancer Seth Avery has it all. He's at the top of his game as a dancer and he's in love with famous dance director Fayden DelMonaco, the man who is his sub. Seth's whole world is turned upside down when Fayden dumps him in the nastiest and most public way possible. To compound matters, he's in near fatal car crash shortly thereafter that leaves him severely injured.
Brook Turner is an ex-lawyer turned micro-brewer, baby-brother of Seth's best friend Lizzie. The two met briefly before Seth's accident, but it's when they meet again six years later that they get a chance to act on the attraction they'd initially felt.
With Brook's help, Seth begins to heal not only from his residual physical injuries, but also from the emotional ones inflicted by Fayden. Will it be enough to keep the two of them together?
Join Seth and Brooke as they find a new way to dance together.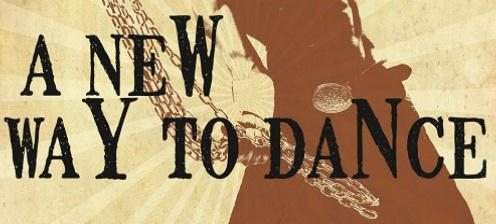 Sean Michael!
Thank you to MM Good Book Reviews for hosting me today.
People often ask if I put any of myself in my books. Well, in A New Way to Dance, I've given Brook some of my dream home.
The location is definitely what I want – not too far from the city, but still outside of it, on a piece of land where you can't see your neighbors. There's some field, some trees, lots of front yard and lots of side and back yard. But go down the drive and you're on a road that'll take you to a grocery store within twenty minutes at most.
His home itself isn't entirely my dream home, but it certainly has elements of it. Of course, my dream home sometimes is an old house that's been renovated, and sometimes I want it ultra modern with tons of huge windows, etc. It's always at least two stories, though, which Brook's is not. And his falls into the older renovated house category. While he's well-off, he's not super rich, so I wanted to keep his home reasonable 😉 Besides, he and Seth should come up with their dream home.
Sean Michael
smut fixes everything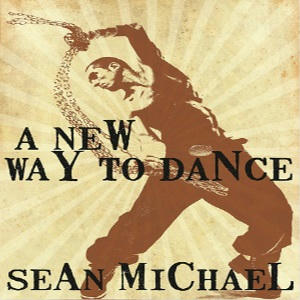 Excerpt!
"Did you see USA Today, man?" Julian plopped down, eyes wide. "Fayden is… Well, he's not naming names, but…"
Seth looked at one of his oldest friends and arguably the best choreographer he knew and tried not to growl. "I saw."
He saw. His brother saw. His mom saw. His neighbor. Fayden's sister. Ernie at the fucking convenience store where he bought his daily diet energy shot saw.
"World-Famous Director Escapes from Abusive Sex-Slave Relationship! Says He Feared for His Life!"
Sex slave.
Christ.
Ten years they'd been together. He'd been nineteen when he'd met Fay. Nineteen and horny and amazed that a man almost twenty years his senior with money and power and the most beautiful eyes on earth would want a dancer in the chorus.
"It's all lies," Julian told him. "You should sue him."
"Just drop it, Jules. It's no big deal."
Just a huge, life-changing, world-altering deal.
Julian's eyebrow went up, the man not saying another word but still speaking volumes.
"What do you want me to say? I… I don't have anything." He had an apartment. The cops had let him take his car and computer—after they'd copied the hard drive for evidence.
Evidence.
Christ.
"Honey, I'm on your side here." Julian hugged him.
"I know. I do. Thank God for that." Who else would he have called from the jail? His lawyer was Fay's. His friends were Fay's. Julian was it. His saving grace.
"Come on out with me tonight. There's a new bar that we haven't ever been to—he won't be there."
"No. Not yet. I'm not going out right now. I need to recover." Seth needed his space.
"You need someone to take the bad taste of that asshole out of your mouth," Julian said.
Seth blinked, then started laughing, deep, full belly laughs that felt so good. God, this sucked so hard. "I caught him with another man. That new dancer. Dylan."
Dylan was nineteen now. Ah, the irony.
"Shit, he's old enough to be that boy's grandfather!"
"Yeah. Well, you know…" Seth was going to lie down and die, simple as that. Okay, he wasn't, but he was going to pretend to, mentally.
"You think we should warn Dylan what a predator asshole he is?"
"Poor, innocent, victimized Fay?" He shrugged. "You wait. I'll stop getting jobs soon." It was inevitable.
Julian shook his head. "That's not fair." Seth noticed that his friend didn't say it wasn't going to happen.
"Life's not fair. I have to work out and head home. I have an audition for a music video in the morning." Hopefully he'd make a good impression. It would be good to put some money in the bank before the jobs started drying up.
Julian hugged Seth tight. "If there's anything I can do, honey…"
"I love you, honest. Maybe we'll meet for brunch on Sunday? Somewhere new?" Somewhere the paparazzi and Fayden wouldn't be.
"You got it. Text me the deets."
"Absolutely." He grabbed his coffee and headed out of the little coffee shop outside of the studio he'd rehearsed in most of his adult life.
He was going to lose that too, he'd bet. Everything was going to just disappear because Fay had decided to trade him in for a younger model and was doing it in the nastiest way possible. Seth could feel everyone staring at him, could hear people talking about him.
He couldn't stand it anymore and it was only going to get worse.
"Hey. Seth. I…" Lizzie Bean came up, took his arm, the leggy dancer as tall as he was. They'd worked together a hundred times at least. "I don't know what to say except that I love you, man, and people suck."
He made this weird half-tickled, half-surprised sound. "They totally do. God, they do."
"Come have supper with us? Mel is grilling chicken."
Mel was an amazing cook. And it was tempting, being with people who wouldn't look at him like he was a monster.
"Please. Come on. You look exhausted and I promise to just feed you foods with no real calories and ply you with wine." She put her hand on his arm. "Please."
"God, you're so demanding." Seth nodded, though, found a smile. "Let's go."
She beamed at him and slid her hand into the crook of his elbow when they started to walk. Lizzie and Mel lived not that far from the studio in a converted loft with the most amazing roof garden full of potted trees and flowering plants and several large raised areas where they grew vegetables.
Mel was big into farm-to-table cooking and tried to grow as much of his own produce as he could.
Lizzie told him a story about one of Mel's nephews—the man had far too many nieces and nephews to keep track of—who had gotten a skateboard for his birthday and become the terror of the neighborhood.
Seth tried to laugh in all the right places. Every so often he'd catch sight of himself in a window, just the barest hint, and he'd sigh. He'd really thought Fay was his Mr. Right. They'd been into the same things, the chemistry had been off the charts, they were uber-compatible in bed…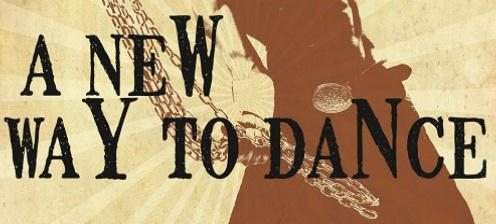 Exclusive Excerpt!
"Wow, it's really coming down," Brook muttered, switching to high beams and back.
They'd slowed down even further, Brook pulling the car to a stop in front of a farmhouse. "Here we are. Home sweet home. I'll come around and help you up the walk."
The rain was freezing and it slammed into them as they headed in. "Sorry I'm slow."
"Don't worry about it. We can start a fire when we get in." The pellets of frozen rain got harder. "Shit, I don't remember this in the forecast."
"Me either." By the time they got in, Seth's teeth were chattering.
"Lemme get some towels and a change of clothes for you. I have sweats you should be able to wear."
It was warmer out of the rain, but his teeth were going ninety to nothing by the time Brook came back and wrapped a towel around him.
"I'm sorry. I got this." He was shaking, hard.
"Come on into the living room and I'll get that fire going. It's too early to put the heating on." Brook led him through to the living room. It wasn't very big, but there were a couple of chairs and a big couch across from the fireplace.
"Thanks." Seth sat, drying his hair with the towel.
Brook got the fire going and then brought him a pair of sweatpants and a sweatshirt. He'd be swimming in them, but they'd be dry. The crackle of the fire was balanced by the sound of the rain on the roof. Seth changed as quickly as he could so Brook wouldn't have to look at his scars.
"Hot cocoa would be nice, wouldn't it?"
Oh, that was so many calories. So many, but he didn't want to be rude… God, this was why he didn't see people anymore. "It is chilly out there."
"I've got a nice selection of teas, too. Or beer." Brook gave him a wink.
"Oh, I'd love a cup of tea, thank you."

About Sean!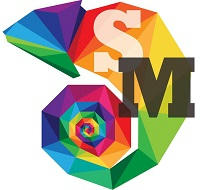 Best-selling author Sean Michael is a maple leaf–loving Canadian who spends hours hiding out in used book stores. With far more ideas than time, Sean keeps several documents open at all times. From romance to fantasy, paranormal and sci-fi, Sean is limited only by the need for sleep—and the periodic Beaver Tail.
Sean fantasizes about one day retiring on a secluded island populated entirely by horseshoe crabs after inventing a brain-to-computer dictation system. Until then, Sean will continue to write the old-fashioned way.
Where to find the author:
Website | Facebook | Facebook Author Page | Twitter | Blog | Instagram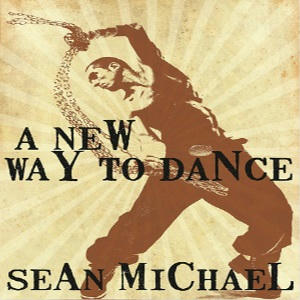 Giveaway!
Win any Sean Michael backlist title!
(Just click the link below)
(Ends 2nd July 2017)
Check out the other blogs on the tour!