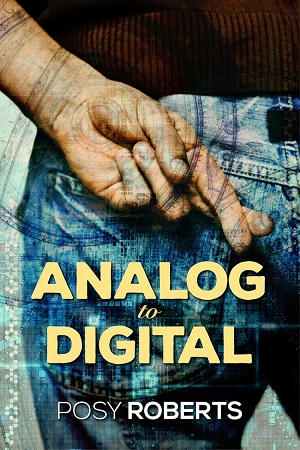 Title: Analog to Digital
Series: 2016 Advent Calendar Bah Humbug
Author: Posy Roberts
Genre: Contemporary, Holiday
Length: Short Story (39 Pages)
Publisher: Dreamspinner Press (December 1, 2016)
Heat Level: Low 
Heart Rating: ♥♥♥♥ 4 Hearts
Blurb: For years, Ethan and Toby have said they'll never marry, despite Ethan's secret wishes. So leaving sunny California for snowy Minnesota to witness his sister's vow renewal is not how he wants to spend his Christmas Eve. It's the second time she'll say "I do" in less than a year, when Ethan saying those words to Toby even once is hopeless.
In the run-up to the ceremony, Toby seems to avoid Ethan, and doubts grow in his absence. Ethan can't help noticing Toby spends more time with Ethan's family than with him. Little does Ethan know, Toby has desires of his own. But if Toby doesn't find a way to reveal them, Ethan could leave for home without him.
ISBN: 978-1-63533-191-2
Product Link: https://www.dreamspinnerpress.com/books/analog-to-digital-by-posy-roberts-7985-b
Reviewer: Lisa
Review: Ethan and Toby have been together for quite some time now.  The problem is every time they are asked when they are going to get married, well Toby says never.  Ethan always agrees but deep down, in his heart he wants it.  However it would seem while they are at his family's home, that Toby might just want something different.  To find out what it is, you must read this story.
It is a really cute little story that will rock your world. I always did love surprises and little twist to my stories.  Posy worked it perfectly and I can say that this was one of my favorite Christmas stories to date.  It just goes to show that sometimes Christmas miracles do happen.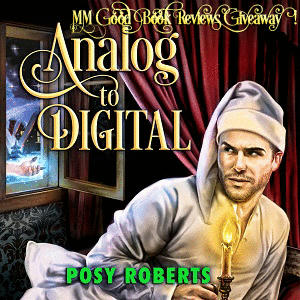 1st prize $100 DSP credits!
2nd prize $50 DSP credits!
3rd prize $25 DSP credits!
4th prize $25 DSP credits!
Posy Roberts's Questions!
In Farm Fresh, book one of Posy's Naked Organics series, what's the best way to describe Kaleidoscope Gardens, where Jude, Hudson, Charlie, and Leo live?
(Just leave a comment with the answers on this post)
Catch up with the previous questions: MMGBR Bah Humbug Giveaway!
(Winners will be picked by a dart on 1st January 2017)