Hi guys, we have Elvira Bell stopping in today with the tour for her new release Astray. We have a great new exclusive excerpt and a brilliant giveaway so check out the post and enter the giveaway! ❤ ~Pixie~
Astray
by
Elvira Bell
Nick Andrews has grown up in poverty in a tiny village. All his life he's been told that he's useless. After getting one scolding too many he decides to go far away, off to sea. But his experience as a farmhand has done little to prepare him for the hardships of a sailor's life.
When his ship is attacked by pirates, Nick's life is miraculously spared by the notorious pirate captain, Christopher Hart—a man in charge of a crew feared for their brutality. Nick is forced to join the pirates, and he dreads finding out for what reason the captain has saved him.
But Hart is nothing like his reputation suggests, and Nick soon finds himself entangled in a relationship that could endanger both their lives. Unless Nick can help Hart on his quest to find a long lost treasure, their forbidden love may tear his new life apart.
Warning: This book ends with a cliffhanger, and it does not have a happy ending. The series as a whole will have a HEA ending.
Content note: This book contains dark themes and depictions of torture, murder, and rape.
Exclusive Excerpt!
Hart spreads his fingertips over the sheath of a long, crooked sword hanging on the wall. There are fifteen weapons on display, and each one looks fit for kings and nobles compared to the knives and cutlasses that the Captain's men keep in their belts. Hart strokes the gilded leather absent-mindedly.
"Where did you get those from, sir?" Nick asks, eager to change the subject.
Hart frowns. "My collection?"
"Those fancy swords, I mean."
Hart seems amused for some reason. "Oh, they are from here and there. I got this one from an old tradesman in Algiers." He touches the sheath of the crooked sword again. "Beautiful, aren't they? Come take a closer look, if you want."
Nick isn't sure why Hart is acting friendly all of a sudden, but it is best to go along with it. And for people like him, getting close to such finery is a rare thing. He walks up to the wall, but leaves a safe distance between himself and Hart as he leans in to admire the shiny stones sprinkled all over the hilt of a dagger. They are a deep shade of red and suddenly he is overwhelmed with unwelcome images of the blood-drenched deck of the Queen Mary, Mrs. Browne's cries, Stubbs…
"That one used to belong to Kidd himself." Hart's voice interrupts his thoughts. "Or so they say." He comes over to point to a thin sword hanging next to the dagger. The sheath has a pattern almost as detailed as the one on his waistcoat and the hilt is made of intricate swirls of silver, weaving into each other.
"I'm rather fond of this rapier," Hart says. "I got it in Cartagena some years ago. It is long out of fashion, of course, but it's a fine piece nonetheless." He pauses. "It's nothing compared to my pistols, though. Would you like to see them?"
Without waiting for Nick's response, he moves to the other side of the room—to the bed. Nick follows. The thought of pistols and gunpowder sickens him. Before he came to the Victory he had barely heard of such things. But Hart is being nice to him now, almost smiling, and when he pulls the wooden case out from under the bed there is a rare glow in his eyes.
"See here." He opens the lid to reveal padded, crimson lining, with green stalks and cream-colored flowers adorning the silky fabric. Carefully placed inside are two pistols, spotless and clean as though they have never been used.
Nick leans closer to be able to see—more interested in the case than in the pistols. He'd like to feel the silk under his fingers to see if it is as smooth as he imagines.
"They were made by the finest pistol-maker in Nantes," Hart says. "You couldn't find better ones anywhere."
Nick looks up at him. They are close now—he can see the creases in the corners of Hart's eyes, the hint of stubble on his cheeks. The curved, full shape of his mouth.
Hart slams the lid of the case shut and turns away. "You should leave now."
"Yes, sir." Nick feels foolish, and leaves the cabin quickly.
Out on deck he spots Avery and makes his way over to him. Goldie is nowhere to be found.
"You were in there a long while," Avery says.
Nick shrugs. "Had to get my scolding, didn't I?"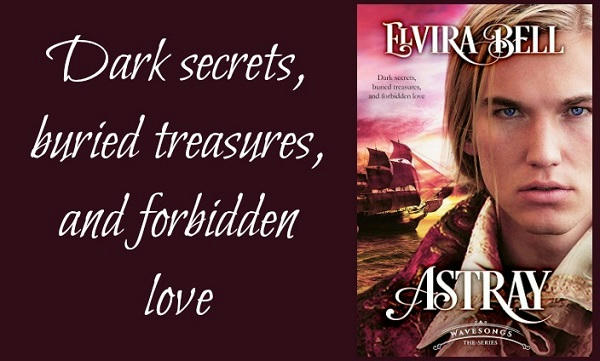 About Elvira!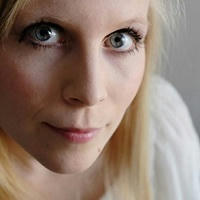 Elvira Bell lives in Sweden and spends most of her time writing, reading or watching movies. Her weaknesses include, but are not limited to: vintage jazz, musicals, kittens, oversized tea cups, men in suits, the 18th century, and anything sparkly.
Elvira writes m/m fiction with a touch of romance and has a penchant for historical settings. She adores all things gothic and will put her characters through hell from time to time because she just loves watching them suffer. It makes the happy endings so much sweeter, after all.
Website | Twitter | Goodreads | eMail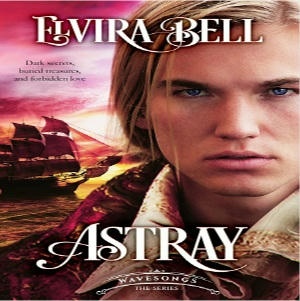 Giveaway!
One lucky winner will receive a copy of "Entertaining the Sombrevilles"!