Hi guys! We have Rebecca Cohen popping in today with the tour for her new release Captain Merric, we have a brilliant guest post where Rebecca chats about self publishing, a great excerpt and a fantastic giveaway so check out the post and leave a comment to enter the giveaway! ❤ ~Pixie~
Captain Merric
by
Rebecca Cohen
A tale of pirates, lost love, and the fight for a happy ending.
After he's set adrift and left to die by his mutinous crew, the last person Royal Navy officer Daniel Horton expects to come to his rescue is Captain Merric. An infamous pirate, Merric is known as much for stealing his victims' hearts as their jewels. Daniel's world is about to be turned upside down when he recognises Captain Merric as none other than Edward Merriston, someone he thought he'd never see again.
Edward can't believe Daniel Horton is aboard his ship. While Edward is willing to do anything he can to get a second chance at their happy ending, Daniel isn't interested in digging up the past. But Daniel is one priceless treasure Captain Merric isn't about to let go of without a fight.
Captain Merric first appeared as short story in a pirate-themed anthology. Now completely rewritten and extended he is ready to set sail again.
Rebecca Cohen!
Captain Merric is my first adventure into self-publishing. Before now I've been published through small presses, but since Captain Merric started as a short story in an anthology which was later expanded I didn't think a small press would want the novel length version and so Captain Merric became an excellent pilot to see if I could cope with this self-publishing malarkey.
While the author takes the burden of production costs (editing, cover art, formatting etc) with self-publishing, what you get in return is the freedom to do with your work what you want. A publisher will have house rules, and I am completely fine with that, but I don't have to tow line now. One example that really brought it home to me was after I got the cover art (from an artist I had freedom to pick), I was able to slightly adapt the appearance of the captain in the novel to give him a beard. You can also work to you own timetable, which is very useful when the day job gets a bit complicated. I can push things out if I can't get to edits without out ruining someone else's production schedule.
On balance I've enjoyed my foray into self-publishing. I will most likely go down this route again, if I can get the numbers to work. In part to keep this freedom but with all that's happened in the MM community in the last couple of years, it's good to have the option and the skills to go it alone, that's not to say I won't publish with a publisher again, but lots of eggs need lots of baskets.
Drop a comment below to tell me why you love pirates and be entered into the giveaway to win a copy of an ebook from my backlist (excluding the Crofton Chronicles bundle).
Excerpt!
The banter between Edward and his crew appeared genuine, and there was a small part of Daniel that wondered how a pirate could garner such loyalty where Daniel himself had failed. They talked of raiding parties and selling looted goods with no worry that he was there or that he could report back to the Admiralty with details of their crimes.
"We should do another silk run," said the Spaniard, whose name was Carlos. "Your new friend looks good in it."
"He looks even better out of it," said Edward.
"That's not something you'll have the opportunity of witnessing." Daniel stood abruptly. "I will return to my cabin."
Edward's hand shot out and he grabbed Daniel's wrist. "Sit down."
The table fell quiet, every man now watching, waiting for Daniel's response. Edward's grip tightened, his eyes narrowing in warning. Maybe now wasn't the time for a battle of wills.
Daniel sat.
"Good, you're beginning to learn your place."
Daniel balled his hands into fists in his lap, ignoring the jeers from the men. As much as he wanted to rail against his treatment, he knew he would have no chance, unarmed, fighting off the pirates. The salacious stares and downright leers from some of them meant it was now all very clear that it was Edward's protection keeping him from being a plaything for one of the other men. It didn't mean he had to like it though.
Edward's hand returned to his thigh, his thumb stroking him almost apologetically.
"I think, gentlemen," said Edward, "that it is time for me and my guest to retire. Come on, Captain Horton. I will escort you back to your room."
A round of catcalls and wolf whistles accompanied them as they left the ship's mess, Edward's hand on the small of Daniel's back, guiding him through the corridors to the captain's quarters.
"Share a nightcap with me?" asked Edward.
"Do I have a choice?
"Port or brandy?"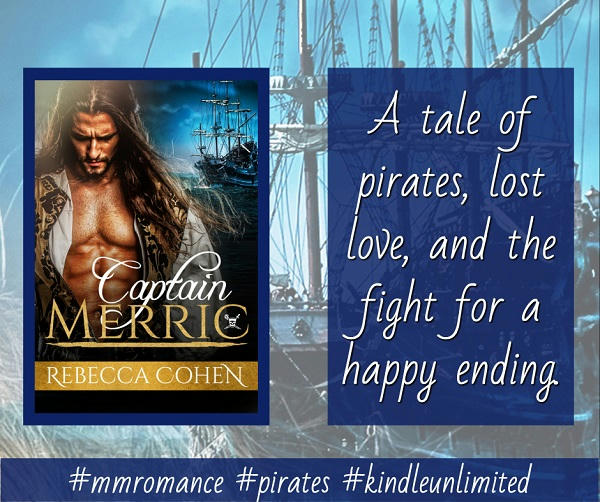 About Rebecca!
Rebecca Cohen is a Brit abroad. Having swapped the Thames for the Rhine, she has left London behind and now lives with her husband and young son in Basel, Switzerland. She can often be found with a pen in one hand and a cup of Darjeeling in the other.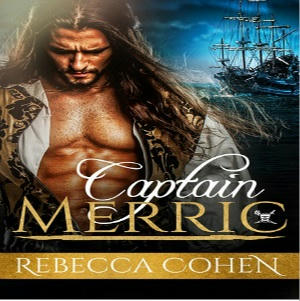 Giveaway!
Win a copy of an ebook from Rebecca Cohen's backlist (excluding the Crofton Chronicles bundle)!
(Just drop a comment below to tell Rebecca why you love pirates!)

Check out the other blogs on the tour!