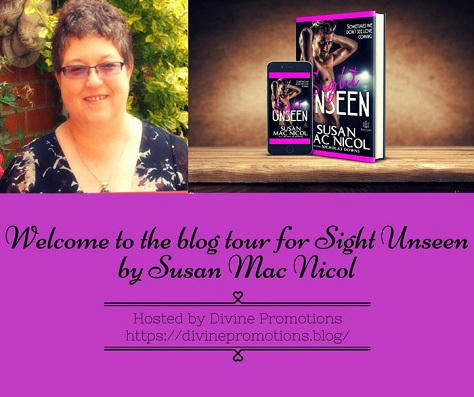 Hi guys, we have Susan Mac Nicol with Nicolas Downs popping in today with the tour for her new release Sight Unseen, we have a brilliant guest post from Susan, a great excerpt and a fantastic giveaway, so check out the post and click that giveaway link! <3 ~Pixie~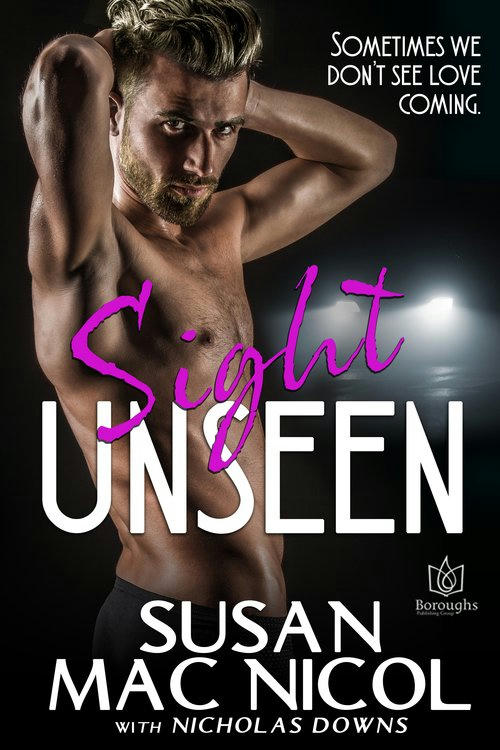 Sight Unseen
by
Susan Mac Nicol with Nicolas Downs
Sometimes we don't see love coming ♡
Tragedy brings together a reserved but brilliant sculptor and an outgoing gallery owner, friends whose love was sidetracked but was always meant to be deeper.
BLINDSIDED
SoCal natives, Nate and Cody have been friends since childhood. Both knew they were different—and the same. At seventeen, a stolen weekend in the Florida Keys drove their connection deeper and hotter than either could imagine. They were meant to be together. Then, for reasons only Nate knows, suddenly they weren't.
They're still friends. Best friends. But they've moved on and found other partners. The yearning remains, however, despite the long-ago secret that drove them apart, when tragedy strikes, both men find themselves in the dark. They must grope their way back to who and what they are…which they will find in each other's arms. Sometimes, losing one's sight can open one's eyes—and heart.
Based on an idea from L.A. producer and actor, Nicholas Downs, Susan and Nicholas have developed a story straight from the heart.
In a gripping tale of lovers fighting against the odds comes a story of universal appeal about rejection and acceptance and finally finding what is real and true.