Hi guys, we have Jocelynn Drake stopping by today with the cover for her up coming release Claiming Marcus, so check out the gorgeous stunning cover and enjoy the blurb! ❤️ ~Pixie~
Claiming Marcus
by
Jocelynn Drake
Vampires slaughtered my family.
No one believed me until I met some new friends, who promised to help me get justice.
But nothing prepared me for Marcus Varik.
Tall, dark, and mind-numbingly sexy.
But he's also shy, protective, and adorably eccentric.
Oh God, I should have never agreed to betray him.
Hopefully, it's not too late to fix my mistake before I lose more people I love.
Claiming Marcus is the first book in an MM paranormal romance series that has vampires, betrayal, annoying brothers, music, heartbreak, hope, sexy times, and a raven named Ozzie.
Release date: 31st October 2019
Preorder:
.•.•.**❣️ Amazon US | Amazon UK ❣️**.•.•.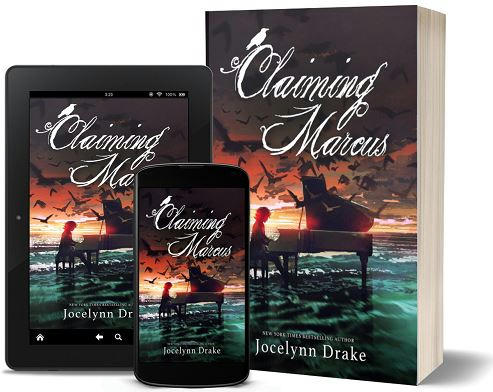 About Jocelynn!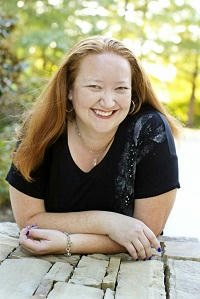 This former Kentucky girl has moved up, down, and across the U.S. with her patient husband. They've settled near the Rockies…for now. She spends the majority of her time lost in the strong embrace of a good book.
When she's not hammering away at her keyboard or curled up with a book, she can usually be found cuddling with her cat Demona, walking her dog Ace, or flinging curses at the TV while playing a video game. Outside of books, furry babies, and video games, she is completely enamored of Bruce Wayne, Ezio Auditore, travel, tattoos, explosions, and fast cars.
She is the author of the urban fantasy series: The Dark Days series and the Asylum Tales. She has just completed a gay romantic suspense series called The Exit Strategy about two assassins falling in love and trying to create a life together. Her newest project returns to her vampire roots with a new MM paranormal romance series.
Author Links
Website | Facebook | Twitter | Pinterest | Instagram | Email: jocelynn@jocelynndrake.com