Hi guys! We have Brenda Murphy stopping by today with her new release Complex Dimensions, we have a great excerpt and a fantastic £10 NineStar GC giveaway, so check out the post and enter the giveaway! ❤️ ~Pixie~
Complex Dimensions
by
Brenda Murphy
Sick of living in her parent's basement and encountering her ex-girlfriend on a regular basis, former graduate student Veronica Fletcher signs on to manage the stable for Rowan House, Skye's most exclusive resort for women. After arriving at Rowan house Veronica's vow to remain celibate is tested when she meets Millie Reid.
Sexy, sweet, and funny, Millie is the woman of Veronica's dreams. Or is she? When Millie's past threatens their future together, Veronica is faced with a choice she doesn't want to make. The butterfly effect has never been more personal.
Warning: Deceased family member, (references to) incarceration, racist language, references to past domestic abuse and murder

Excerpt!
Complex Dimensions, Brenda Murphy © 2019 All Rights Reserved
Veronica followed her mom through the grocery, navigating the phalanx of Saturday afternoon shoppers. Her thoughts wandered as she trailed behind her mother as she maneuvered their overloaded cart around people staring at the overcrowded shelves, children straying from their parents, and the occasional mobility scooter.
"Ronnie, would you go back and pick up another can of tomato paste? I need two for my sauce. I'm so out of step since they rearranged the store. I don't understand why…"
Not ready to listen to her mom go on about the changes in the store layout for what must be the hundredth time since she had been released, Veronica interrupted her. "Relax, Mom, I got it."
She turned and jogged back two aisles and caught sight of a familiar face. Dee stood at the far end of the aisle, her arm draped around the shoulders of Veronica's ex-friend, Paige. A toddler, her round face and dark brown eyes so much like Dee's she could have been a clone, sat in the basket of the cart in front of them. Paige pressed a kiss to Dee's cheek.
Say hello. Don't act invisible. Get over yourself. So, she's here with Paige and their baby. Should be me. Should have been us. She looked away and gathered herself. Say something. Be a grown-up. Congratulate them. She looks happy.
Veronica walked down the aisle toward the women, working hard to keep a smile plastered on her face. She lifted her hand in greeting. Dee glanced up and made brief eye contact before a frown crossed her face. She turned her head away from Veronica. Paige looked past Dee and shot Veronica a challenging glare before she pushed their shopping cart briskly away. Fuck. No mistaking the message. She's moved on. Let it go. She stopped and shoved her hands in her pockets to keep from balling them into fists. She turned away, walked to the main aisle, and followed the overhead labels until she reached the canned vegetable aisle.
She stood in the center of the aisle and groaned inwardly as she studied the shelves. Why do they need twelve different kinds of paste? Damn it. Where the hell is the Bella tomato paste? Mom will flip if it's not the right brand.
A short woman dressed in a bright red T-shirt and jeans stepped up on the bottom shelf of the section. She extended her arm, her fingers straining shy of the can of tomato sauce she was trying to reach.
Veronica stepped closer. "Hey, let me…" The shelf rocked and teetered. The sharp sound of metal scraping made the hairs on Veronica's arm stand up as the shelf tilted toward the woman.
"Watch out!" Veronica grabbed the woman around the waist and tugged her out of the way as the entire section of heavy metal shelving crashed to the floor. Cans of vegetables slid off the shelves and filled the aisle. A dented can of stewed tomatoes rolled past her shoe as cans continued to randomly slide from the twisted metal shelves.
"Are you okay?" Veronica let go of the woman's waist. Other shoppers crowded around them, drawn by the noise.
A store employee arrived. Red faced and wheezing, he pointed to the avalanche of cans. "Is anyone under there?"
"No. I don't think so." Veronica leaned away from the stale smell of cigarettes and sweat wafting from the employee.
The woman stared at Veronica, her eyes wide. "You…I would have been under there. I would have…" Her cheeks grew pink. "Thank you." She ducked her head, pushed through the crowd, and fled.
More store employees showed up and blocked the aisle with warning signs and yellow tape. The crowd filtered away. Veronica stepped back from the chaos.
The dull edge of the can she was still holding dug into her palm. What if my mom hadn't needed another can of tomato paste? What if Dee had wanted to chat? What if I hadn't noticed the shelf shift? We both would've been under there. A minute. A second. So much can change in a moment. Butterfly effect. Chaos Theory on display.
"Ronnie?" Her mother's hand squeezed her arm. She turned and stared down the aisle, her lips pressed together in a thin line. "Good Lord, look at that. You'd have been crushed."
Veronica held up the can in her hand and grinned at her mom. "Got the tomato paste."
Her mother quirked her mouth, "All right, joker, let's get the rest of the groceries before anything else falls down."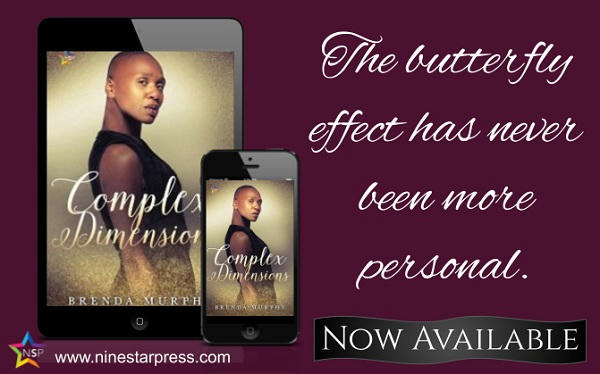 About Brenda!
Brenda Murphy writes short fiction and novels. She loves tattoos and sideshows, and yes, those are her monkeys. When she is not swilling gallons of hot tea and writing, she wrangles two kids, two dogs, and one unrepentant parrot. She writes about life, books, and writing on her blog Writing While Distracted.
Website | Facebook | Instagram | Blog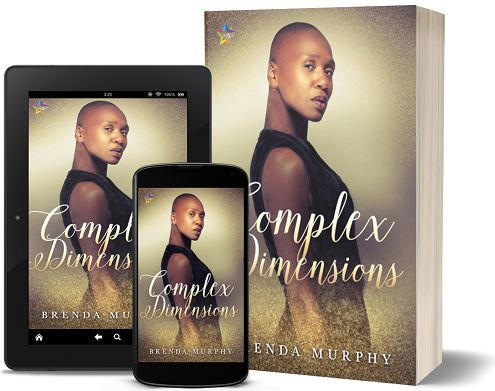 Giveaway!
One lucky winner will receive a $10.00 NineStar Press Gift Code!