Hi peeps, we have Kelly Jensen visiting today with the tour for her new release Counting Down, we have a brilliant playlist and a fantastic giveaway, so check out the post and leave a comment to enter the giveaway! <3 ~Pixie~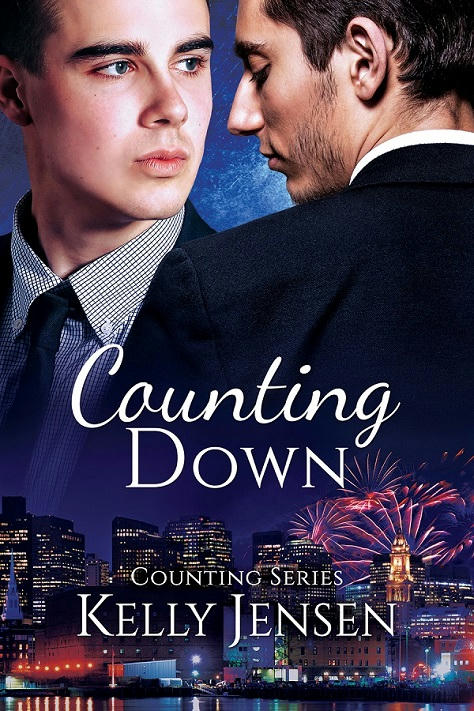 Counting Down
by
Kelly Jensen
It's been a week since a Christmas Eve blizzard changed the course of Marcus Winnamore's life. Plan A is now Plan B, and the first item on his new agenda is taking Henry Auttenberg on a date. They've been invited to a New Year's Eve party, and Marc is counting down the hours until midnight… until he can kiss Henry in front of his colleagues and friends.
Things don't quite work out to plan. Finding the elevator out of service, Marc and Henry check the stairs, only to choose the wrong door, and become locked in the basement. Close quarters once again make for close conversation, and as they explore every avenue of escape, they also explore the deepening attraction between them. For Marc, this isn't an experiment. Will he still feel that way when he has to admit to someone other than Henry that he's gay?

The Basement Playlist!
I don't write to music, so when I build playlists for my books, it's usually after the fact. For Counting Down, I considered a couple of themes. I could have given Henry and Marc a dance party in the basement, or gone with New Year's Eve classics. But whenever I write a character, they become a real person to me. After two stories, I know Henry and Marc pretty well. They're not dance party kinda guys. They'd tolerate the classics, but they don't feel them. These guys are contemporary and a little quirky.  So I looked for songs that suited them, personally, and then tossed in a couple of my favourites because those songs worked too!
If Henry and Marc had a radio in the basement, these are the songs I'd want them to hear. 🙂
"
Stuck In the Middle With You
,
" Stealers Wheel
When considering a playlist for Counting Down, this was the first song that came to mind. I'm sure the guys would roll their eyes at me for suggesting it, but come on, it's perfect!
"
Give a Little Bit
,"
Goo Goo Dolls
The Goo Goo Dolls version of this song has just the right tone for Henry and Marc. There's a lightness and brightness to the plea to "just give a little bit," which is perfect for this stage of their relationship, even if it is only a second date. 😉
"
New Year's Day
,"
U2
Okay, their situation isn't this dramatic, but… (U2 should be on every playlist. Seriously.)
"
Hotel California
,"
Eagles
So, I was considering "Funky New Year" for this list, but while I was listening to it, I kept hearing one line from that other Eagles song, which just happens to be my favourite Eagles song: you can never leave. I laughed. Because I'm evil. So, yeah, let's say the basement is Henry and Marc's own version of a trippy desert nightmare.
"
3 Doors Down
,"
Kryptonite
Honestly, these guys are better together. They're still figuring that out though. This one is for all the tension and attraction between them.
"
Hanging Around
,"
Basement
I'd never heard of Basement before I started looking for songs for this list. I'm now officially a fan. Also, I could have used any song on this album. I chose this one for a few reasons. First, the title. Secondly, the tone and the lyrics totally suit the theme of this playlist! Thirdly, it's just a great song.
Thanks for following my tour! At the end of every post, I'll be asking a question. Leave a comment with your answer (and your email address). Every comment throughout the tour counts as an entry in my giveaway. One winner will receive $15 (US or equivalent) to spend at the Dreamspinner Press store.

About Kelly!
If aliens ever do land on Earth, Kelly will not be prepared, despite having read over a hundred stories of the apocalypse. Still, she will pack her precious books into a box and carry them with her as she strives to survive. It's what bibliophiles do.
Kelly is the author of a number of novels, novellas and short stories, including the Chaos Station series, co-written with Jenn Burke. Some of what she writes is speculative in nature, but mostly it's just about a guy losing his socks and/or burning dinner. Because life isn't all conquering aliens and mountain peaks. Sometimes finding a happy ever after is all the adventure we need.
Connect with Kelly: Twitter | Facebook | Website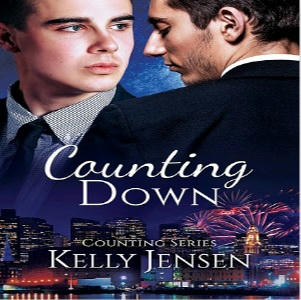 Giveaway!
One winner will receive $15 (US or equivalent) to spend at the Dreamspinner Press store!
(Just answer Kelly's question (with your email address) in the comments below. Make sure you visit all the stops on the tour for more chances to win.)
Question: Is there a song that says "New Year's Eve" to you? (Or, alternatively, is there a song that says "stuck in a basement"? 😀
(Ends when Kelly picks a winner.)

Check out the other blogs on the blog tour!