Hi guys! We have B.J. Smyth popping in today with his release David: Beginnings books 01 – 04 in his David series. We have a great excerpt and a brilliant $10 Amazon Gift Card &  an Ebook  giveaway so check out the post and enter the giveaway! ❤ ~Pixie~
David: Beginnings
by
B.J. Smyth
David
David is sweet and loveable, but he doesn't have much luck when it comes to meeting guys. All his recent hookups have ended up as one-night stands.
Bradley is a fit, wealthy guy who is dominant in the bedroom. Bradley knows what he wants when he wants it and how to get it.
David is in for one hell of a ride tonight with a hot session in Bradley's basement room.
David – Raw Heat
The next weekend continues the story of David's hot MM adventures with Bradley as they learn more about each other in Bradley's basement room.
Then we catch up with them six months later, David and Bradley have met several times now and things between them are slowly developing as they get closer.
David – Business Trip
Bradley invites David on a trip to a business awards ceremony in New York. This is the first time David experiences Bradley's work world and he is in for a very enjoyable ride as he enjoys Bradley's wealthy lifestyle.
Hot MM moments in their hotel suite in-between meeting work colleagues at the ceremony bring them ever closer.
David – Secret Santa
Bradley invites David to his house for the Christmas celebrations where David meets Bradley's family for the first time. Another snapshot of their lives as things between them become more serious.
Love grows when opposites attract.
Excerpt!
'Do you like the place?' Bradley asks.
'Like it? I love it. If Mandy could see me now, she would be gobsmacked.'
Bradley pulls me into his arms, hugging me tight as his lips brush against mine.
'Well, now we're finally alone, we can have some fun,' he says as his cock stiffens against my leg.
I kiss him back, pulling him tighter against me. 'Where would you like me, sir?'
'Come with me.' Bradley takes my hand and leads me back into the living room, walking me over to one of the blue leather chairs. Standing me in front of the chair, his hands caress my face as he kisses me, his tongue exploring deep into my mouth. He pulls away from me and slowly unbuttons my shirt, admiring my smooth, hairless body, as my chest and belly are revealed to him. I hear a moan of approval.
'I see you did as I asked,' he says in a soft whisper.
'Yes, is this smooth enough for you?' I ask.
Sliding his hands around my waist, he kisses and nibbles at my neck. My cock stiffens in my pants as his hands slide to my belly. His right hand gliding up to my nipple, he squeezes it hard, making me wince in pain. I feel his mouth move down from my neck as he drags his wet tongue along my skin, until he reaches my nipple, softly circling it with his tongue.
He removes my shirt from my shoulders and it drops to the floor. Bradley lowers himself to the floor, kissing my chest and belly on his way down. Undoing my belt and jeans, he pulls them to the floor. His face presses against my stiff cock in my white briefs and he kisses my cock through the material.
'Shall I see if your cock is smooth as well?'
'Yes, sir,' I reply. My breath quickens as my cock throbs in my pants.
Bradley slides my pants to the floor, releasing my hard cock.
'Very nice,' he says as he sees my hairless cock and balls.
His tongue circles the head of my cock, pushing my foreskin back off the head as I moan with pleasure.
'Sit down,' he says in a commanding voice.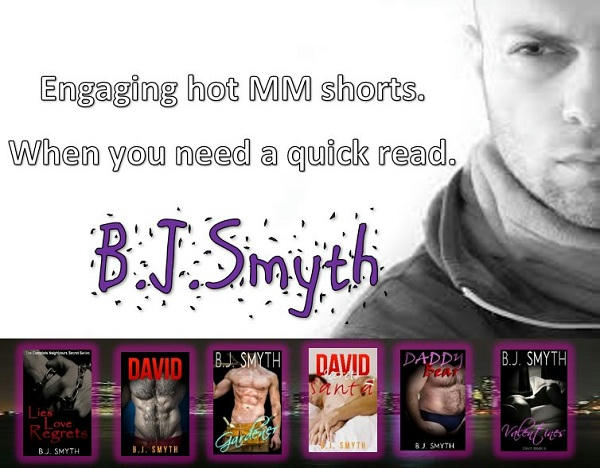 About B.J!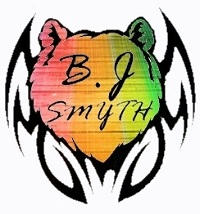 B.J. enjoys writing MM Erotic Fantasy to tease and entertain his readers. Having experienced many of the situations in real life he brings these into his books. Preferring to have mature characters in the stories, escaping the cliché of college boy romance.
I Hope you read and enjoy my MM Erotic books as much as I enjoy writing them.
If you already enjoy MM books or are just curious about MM love. Why not have a browse of the books, you may surprise yourself.
Follow the rainbow to your dreams.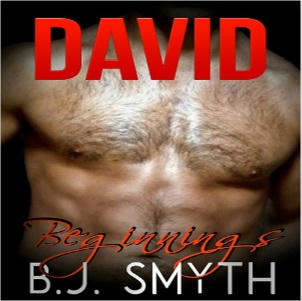 Giveaway!
Win a $10 Amazon Gift Card & Ebook of Lies Love Regrets!