Hi guys! We have Anna Butler stopping by today with the tour for her new release Day of Wrath, we have a fantastic guest post, a great excerpt, and we have Anna's amazing giveaway where you could win a $25 (or equivalent) Amazon card, a signed copy of Taking Shield 01 : Gyrfalcon, or pick an eBook from Anna's back catalogue, so guys check out the post and enter the giveaway! ❤ ~Pixie~
Day of Wrath
by
Anna Butler
In less than a week, Bennet will finally return to the Shield Regiment, leaving behind the Gyrfalcon, his father, his friends… and Flynn. Promotion to Shield Major and being given command of a battle group despite the political fallout from Makepeace the year before is everything he thought he wanted. Everything he's worked towards for the last three years. Except for leaving Flynn. He really doesn't want to leave Flynn.
There's time for one last flight together. A routine mission. Nothing too taxing, just savouring every moment with the best wingman, the best friend, he's ever had. That's the plan.
Bennet should know better than to trust to routine because what waits for them out there will change their lives forever.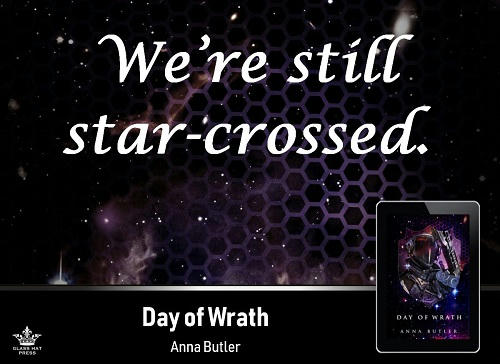 Anna Butler!
Inspiration and Perspiration
Nothing is ever written in isolation. Not for me, not for any author.
I've always thought that writers are a sort of tabula rasa—blank slates that are written over by life, books, music, media.. which then mixes all those things up to produce something new from the ingredients. Everything I write, I'm influenced and inspired by something I've seen or read. Everything in the Taking Shield series has been written on that slate, from Bennet's name to the tropes from classic military sci fi to the idea of an overarching story arc.
Science fiction is my jam. Mind you, what's different about sci fi is the setting, rather then what happens there. All the stock elements of drama happen in the vast wastes of interstellar space: love, loss, war, adventure, politics, betrayal, loyalty, companionship, social dissent and turmoil, family relationships and quarrels, the interactions of lovers and friends and enemies.
So, what's influenced me the most?
Names, first. I knew my main MC should have a name that signified an old fashioned worthiness, a name that reflected his guiding principles of duty, honour and service. At the same time, I didn't want him to be too stuffy. My fave book of all time: Pride and Prejudice, with Elizabeth Bennet the most bewitching character ever. Lizzie Bennet is lively and energetic, but underneath that is the core of integrity that my character shared. So Bennet was the perfect name.
Flynn, by the way, was named by a friend of mine over a very liquid lunch. I was bewailing not being able to find a good name and describing him—the daring pilot, ne'er do well adventurer, endearingly large-hearted rapscallion—when Julie took a swig of Chablis and admonished me with a "For God's sake, Anna, get a grip. He's so obviously Errol Flynn in every swashbuckling adventure ever. Flynn. The man's bloody name is Flynn." So there you are. I could only gawp at her, agree, and buy a second bottle of Chablis in homage. At least I could drown my chagrin in my half of the bottle.
Military sci fi, too was a massive influencer. Bennet was always going to be a military man from a military family, so there are some tropes I just couldn't get away from: space fleets and alien enemies, big-ass spaceships bristling with laser cannon and nifty fast-moving little fighters, epic space battles and individual heroics, space pilots and space marines, infiltrations into enemy territory and full scale apocalyptic invasions. You know. Standard space opera dramatics. Influential books were things like The Forever War, and On Basilisk Station and the rest of Honor Harrington, and even Starship Troopers. And then on film/TV, there's Star Wars, Star Trek, Babylon Five, BSG and Stargate. To name but a few.
And finally, in showing how to carry a single story arc over several volumes with lots of adventure underneath, again I'll nod towards Honor Harrington. But I think my biggest influence here was Babylon 5, which did the story arc so beautifully. A great, terrifically under-rated series that is still a joy to watch as the characters grow and change, and the plot unfolds.
That's a lot of 'stuff' overwriting the tabula rasa, but I hope that what I've been able to do is work it and shape it, synthesise it, into something that's mine. The influences are always going to be there. It's what you do with them that matters.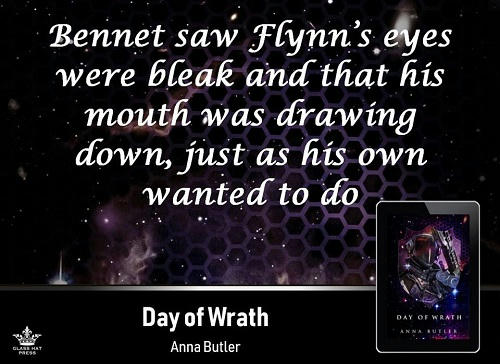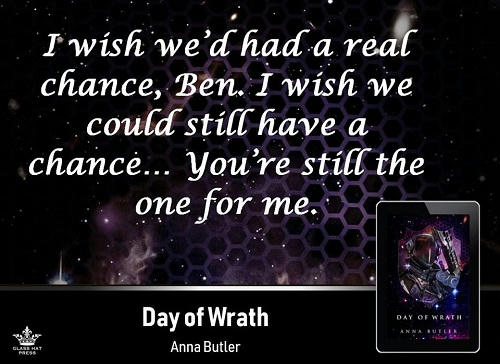 Excerpt!
As Bennet angled over to starboard, Flynn gave his own Hornet a metaphorical boot in the backside, and tagged along faithfully at Bennet's port wing. He stayed close and tight. Pity the ensigns weren't there to see how it was done. With finesse. Panache. And sheer, mind-boggling talent.
The Hornet's navigational computer helpfully overlaid a representation of Aglaia with the usual spherical latitude-longitude grid, pulling the planetary data from the database. At least they had the figures for known planets logged and stored and the nav-com didn't have to make it up. Which it could, of course, by designating the poles with an arbitrary north and south label, locating the equator, and inventing an arbitrary prime meridian to work with. According to legend, the system originated on Earth before humankind took to the skies, so old it was invented for sailing ships. Given Earth was ten thousand years gone, Flynn put a lot of emphasis on 'legend'. Their flight navigation systems were built on bloody folklore.
Madness.
Still, at least he couldn't get lost.
He followed Bennet into a high orbit along Aglaia's equator, skimming along for a moment before going down into the atmosphere. And by skimming, he meant they bounced along like stones skipping over water before they burst through into a storm system. A big storm system. The air roiled in great waves and billows, buffeting the Hornets, and lightning cracked and sizzled off their hulls. The flow of the clouds was fierce, the turbulence greatest at the boundaries between cloud layers. And the winds! More than fierce. They were a howling, raging, relentless savagery that threatened to overwhelm even the Hornet's engines. The Hornet bucked and balked against the winds, and it took every ounce of skill Flynn possessed to fight her into obedience, to keep her flying in the direction he wanted. He couldn't rely on relaxed experience here. This was active, constant readjustment to make her respond. He dropped back a trifle, giving Bennet and himself room to ride out the bucking and bouncing. He wasn't so much flying through Aglaia's skies, as cavorting through them.
Gods, it was fun!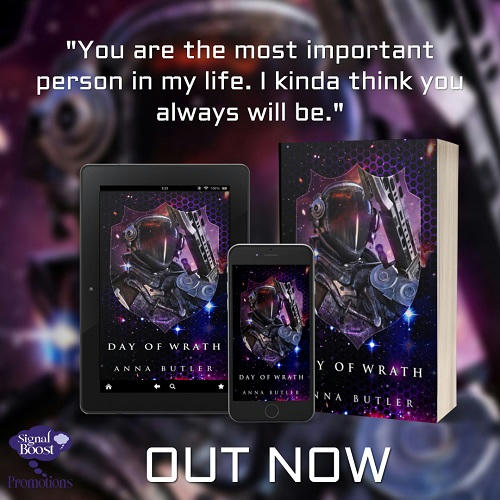 Taking Shield 01: Gyrfalcon 
— Earth's last known colony, Albion, is fighting an alien enemy. In the first of the Taking Shield series, Shield Captain Bennet is dropped behind the lines to steal priceless intelligence. A dangerous job, and Bennet doesn't need the distractions of changing relationships with his long-term partner, Joss, or with his father—or with Flynn, the new lover who will turn his world upside-down. He expects to risk his life. He expects the data will alter the course of the war. What he doesn't expect is that it will change his life or that Flynn will be impossible to forget. 
Available FREE at Payhip | Amazon US | Amazon UK | B&N | Kobo | Smashwords | iTunes
Taking Shield 02: Heart Scarab 
— Shield Captain Bennet is on Telnos, an unpleasant little planet inhabited by religious fanatics and unregistered miners running illegal solactinium mines. It's about to be about to be overrun by the Maess. Bennet's job is to get out as many civilians as he can, but the enemy arrives before the evacuation is complete. Caught in a vicious fire fight, Bennet is left behind, presumed dead.
His family is grieving. Joss, his long-term partner, grieves with them; lost, unhappy, remorseful. First Lieutenant Flynn has no official 'rights' here. He isn't family. He isn't partner or lover. He's just broken
Available at Payhip | Amazon US | Amazon UK | B&N | Kobo | Smashwords | iTunes
Taking Shield 03: Makepeace 
— Returning to duty following his long recovery from the injuries he sustained during the events recounted in Heart Scarab, Shield Captain Bennet accepts a tour of duty in Fleet as flight captain on a dreadnought. The one saving grace is that it isn't his father's ship—bad enough that he can't yet return to the Shield Regiment, at least he doesn't have the added stress of commanding former lover, Fleet Lieutenant Flynn and knowing the fraternisation regulations will keep them apart.
Bennet's new mission takes him behind the lines to Makepeace, once a human colony but under Maess control for more than a century. The mission goes belly up, costing Albion one of her precious, irreplaceable dreadnoughts and bringing political upheaval, acrimony and the threat of public unrest in its wake. But for Bennet, the real nightmare is discovering what the Maess have in store for humanity. It's not good. It's not good at all.
SECOND PLACE WINNER 2016 Rainbow Awards for Best Sci/Fi Futuristic book
Available at Payhip | Amazon US | Amazon UK | B&N | Kobo | Smashwords | iTunes
Taking Shield 04: The Chains Of Their Sins 
— Shield Captain Bennet arrives on the Gyrfalcon to take up his final year's posting before returning to the Shield Regiment.
On the Gyrfalcon he faces up to the fallout from Makepeace—ethical, political and above all, personal. Will he be able to accept necessity: that knowing what the Maess are up to outweighs the humanitarian issues surrounding the prisoners he rescued from Makepeace? Can he ride out the political furore that follows the loss of the dreadnought Caliban? How will he cope with an entire year of serving under his father, Caeden? And worst of all, how in the name of every god in the Pantheon can he stand to see Flynn every single day, with the Fraternisation Regs standing between them and keeping them apart?
It will be an interesting year. Bennet can hardly wait for it to be over. Of course, things never really do go to plan…
FIRST PLACE WINNER 2017 Rainbow Awards for Best Sci/Fi Futuristic book
THIRD PLACE WINNER 2017 Rainbow Awards for Best Gay Book
Available from Payhip | Amazon US | Amazon UK | B&N | Kobo | Smashwords | iTunes

About Anna!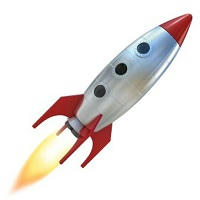 Anna was a communications specialist for many years, working in various UK government departments on everything from marketing employment schemes to organizing conferences for 10,000 civil servants to running an internal TV service. These days, though, she is writing full time. She recently moved out of the ethnic and cultural melting pot of East London to the rather slower environs of a quiet village tucked deep in the Nottinghamshire countryside, where she lives with her husband and the Deputy Editor, aka Molly the cockerpoo.
Website and Blog | Facebook | The Butler's Pantry (Facebook Group) | Pinterest | Twitter | Sign up for Anna's quarterly newsletter
Giveaway!
Win! $25 (or equivalent) Amazon card!
Win! Signed copy Taking Shield 01 : Gyrfalcon!
Win! Pick an eBook from Anna's back catalogue!

Check out the other blogs on the tour!