Hi guys! We have Anna Butler stopping by today with her new release Day of Wrath, we have Anna's amazing giveaway where you could win a $25 (or equivalent) Amazon card, a signed copy Taking Shield 01 : Gyrfalcon, or pick an eBook from Anna's back catalogue, so check out the post and enter the giveaway! ❤ ~Pixie~
Day of Wrath
by
Anna Butler
In less than a week, Bennet will finally return to the Shield Regiment, leaving behind the Gyrfalcon, his father, his friends… and Flynn. Promotion to Shield Major and being given command of a battle group despite the political fallout from Makepeace the year before is everything he thought he wanted. Everything he's worked towards for the last three years. Except for leaving Flynn. He really doesn't want to leave Flynn.
There's time for one last flight together. A routine mission. Nothing too taxing, just savouring every moment with the best wingman, the best friend, he's ever had. That's the plan.
Bennet should know better than to trust to routine because what waits for them out there will change their lives forever.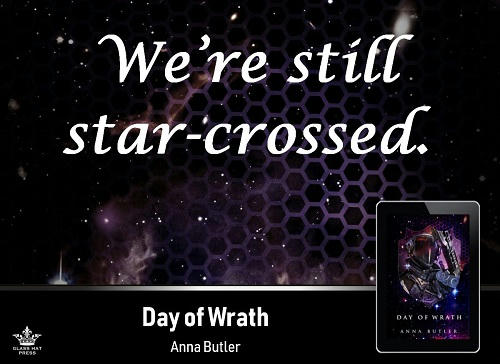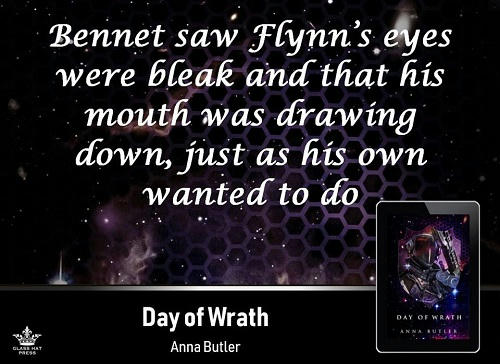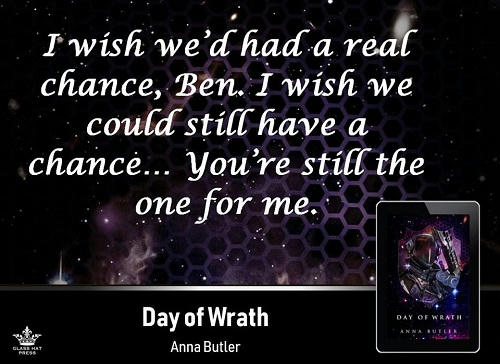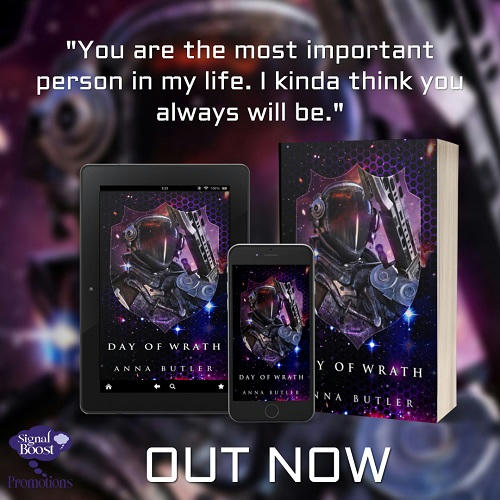 Taking Shield 01: Gyrfalcon 
— Earth's last known colony, Albion, is fighting an alien enemy. In the first of the Taking Shield series, Shield Captain Bennet is dropped behind the lines to steal priceless intelligence. A dangerous job, and Bennet doesn't need the distractions of changing relationships with his long-term partner, Joss, or with his father—or with Flynn, the new lover who will turn his world upside-down. He expects to risk his life. He expects the data will alter the course of the war. What he doesn't expect is that it will change his life or that Flynn will be impossible to forget. 
Available FREE at Payhip | Amazon US | Amazon UK | B&N | Kobo | Smashwords | iTunes
Taking Shield 02: Heart Scarab 
— Shield Captain Bennet is on Telnos, an unpleasant little planet inhabited by religious fanatics and unregistered miners running illegal solactinium mines. It's about to be about to be overrun by the Maess. Bennet's job is to get out as many civilians as he can, but the enemy arrives before the evacuation is complete. Caught in a vicious fire fight, Bennet is left behind, presumed dead.
His family is grieving. Joss, his long-term partner, grieves with them; lost, unhappy, remorseful. First Lieutenant Flynn has no official 'rights' here. He isn't family. He isn't partner or lover. He's just broken
Available at Payhip | Amazon US | Amazon UK | B&N | Kobo | Smashwords | iTunes
Taking Shield 03: Makepeace 
— Returning to duty following his long recovery from the injuries he sustained during the events recounted in Heart Scarab, Shield Captain Bennet accepts a tour of duty in Fleet as flight captain on a dreadnought. The one saving grace is that it isn't his father's ship—bad enough that he can't yet return to the Shield Regiment, at least he doesn't have the added stress of commanding former lover, Fleet Lieutenant Flynn and knowing the fraternisation regulations will keep them apart.
Bennet's new mission takes him behind the lines to Makepeace, once a human colony but under Maess control for more than a century. The mission goes belly up, costing Albion one of her precious, irreplaceable dreadnoughts and bringing political upheaval, acrimony and the threat of public unrest in its wake. But for Bennet, the real nightmare is discovering what the Maess have in store for humanity. It's not good. It's not good at all.
SECOND PLACE WINNER 2016 Rainbow Awards for Best Sci/Fi Futuristic book
Available at Payhip | Amazon US | Amazon UK | B&N | Kobo | Smashwords | iTunes
Taking Shield 04: The Chains Of Their Sins 
— Shield Captain Bennet arrives on the Gyrfalcon to take up his final year's posting before returning to the Shield Regiment.
On the Gyrfalcon he faces up to the fallout from Makepeace—ethical, political and above all, personal. Will he be able to accept necessity: that knowing what the Maess are up to outweighs the humanitarian issues surrounding the prisoners he rescued from Makepeace? Can he ride out the political furore that follows the loss of the dreadnought Caliban? How will he cope with an entire year of serving under his father, Caeden? And worst of all, how in the name of every god in the Pantheon can he stand to see Flynn every single day, with the Fraternisation Regs standing between them and keeping them apart?
It will be an interesting year. Bennet can hardly wait for it to be over. Of course, things never really do go to plan…
FIRST PLACE WINNER 2017 Rainbow Awards for Best Sci/Fi Futuristic book
THIRD PLACE WINNER 2017 Rainbow Awards for Best Gay Book
Available from Payhip | Amazon US | Amazon UK | B&N | Kobo | Smashwords | iTunes

About Anna!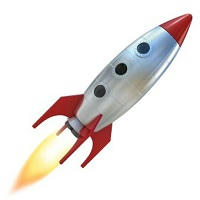 Anna was a communications specialist for many years, working in various UK government departments on everything from marketing employment schemes to organizing conferences for 10,000 civil servants to running an internal TV service. These days, though, she is writing full time. She recently moved out of the ethnic and cultural melting pot of East London to the rather slower environs of a quiet village tucked deep in the Nottinghamshire countryside, where she lives with her husband and the Deputy Editor, aka Molly the cockerpoo.
Website and Blog | Facebook | The Butler's Pantry (Facebook Group) | Pinterest | Twitter | Sign up for Anna's quarterly newsletter
Giveaway!
Win! $25 (or equivalent) Amazon card!
Win! Signed copy Taking Shield 01 : Gyrfalcon!
Win! Pick an eBook from Anna's back catalogue!