Hi guys, we have Mary Rundle stopping by today with the tour for her new audio release Dire Warning, we have a short intro from Mary with an exclusive excerpt and a fantastic $20 Amazon GC giveaway, so guys, check out the post and enter the giveaway! ❤️ ~Pixie~
Dire Warning
by
Narrator: Nick J. Russo
Mary Rundle
The Blackwood Pack saga begins…
Follow the journey of the Blackwood Pack, seven brothers who are wolf shifters in search of their fated mates – stories about love at first sight with twists and turns, angst and humor, romance and adventure. Each book has two men who meet, fall in love, mate and achieve an HEA but the stories also chronicle the continuing saga of the Blackwood Pack.
For more than 100 years, Steel, one of the last Dire Wolves, has been looking for his mate the Fates promised him. Discouraged after meeting his latest date, he takes a short cut home, seeing in a naked hitchhiker everything he envisions the man of his dreams to be. His wolf and body tell him the man is his fated mate but why can't he pick up his scent?
Robbed of his car, clothes and money, Jackson, Alpha of the Blackwood Pack, is left with no choice but to thumb a lift, frantic to get home to his six brothers. He's been protecting them from a rival pack who massacred most of his family and wants to finish off the rest. When Steel rolls down his window, Jackson knows he's found his fated mate but it would be too dangerous to claim him with his pack under attack.
After the intervention of an Oracle and a Witch, Jackson finds the Fates gave him an unusual gift that made him unique– and just for Steel. Navigating the mine field this revelation brings, Jackson and Steel must figure out how to make their relationship work while dealing with external forces determined to kill them and the rest of the Blackwood pack.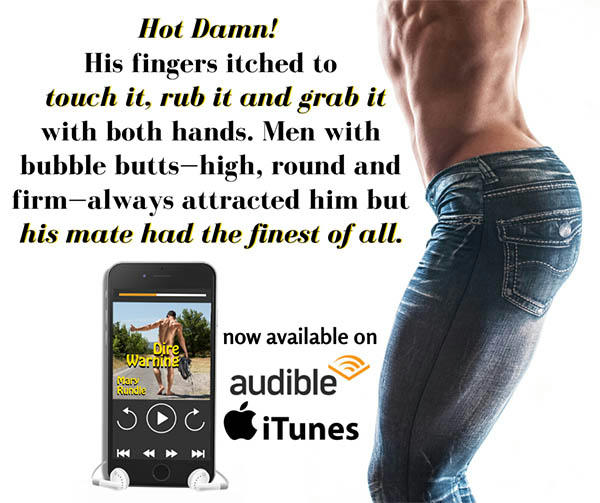 Mary Rundle & Exclusive Excerpt!
Hello, thank you for hosting me today. I'm so happy to be here. The Blackwood Pack saga follows seven brothers as they find their Fated Mates, but there's much more as each receives a gift from the Fates upon their mating. Trouble, trials and adventure will be found in each book of the series as the brothers' lives are filled with them, not to mention unexpected twists and turns. Hope you enjoy this exclusive excerpt from Dire Warning, Book 1 where Jackson and Steel find their HEA. Nick J. Russo, an award-winning narrator, is simply amazing in his ability to make each character real.
~~~~~~~~~~~~~~~~~~~~~~~~~~~~~~~
Suddenly he gasped. Hot Damn! It was his parents! What? Why? How? flitted through his mind, as he hurried to the front door.
"Mom, Dad," Steel yelled, yanking open the door. "When did you get here? Why are you here? Oh, my gods, is everyone all right?"  He couldn't believe his eyes as his parents reached out to hug and kiss him. "Come in. Let me take your bags."
"Everyone is fine, sweetie," Oracle said, as she came through the door and set her purse down on the wood console table in the foyer. "How are you?"
Steel stopped and looked at his mother. Something was up. He just knew it by her tone. Hmmm, what's going on?  "Actually, Mom, I feel great today. Why?" he asked, trying not to say anything until he could figure out what was happening.  He glanced at his father hoping to get a clue about why they were here, but nope, his father's schooled face showed nothing. Great! Steel felt like a sitting duck, knowing something was going to happen to change his world but not a clue as to what it might be. Well, two can play this game. "Have you eaten yet? I was just about to grab a bite."
Oracle smiled. "That would be great. Why don't you let me make your favorite breakfast?"
Steel should've been surprised when his mother mentioned breakfast instead of lunch but she'd always been able to know things even if no words had been spoken. "That would be a real treat, Mom. I haven't had the pleasure of your cooking for far too long." Steel led the way to his state-of-the-art kitchen as his mother and father followed slowly, taking time to look around his home.
"This is a lovely home, son. The pictures you sent us don't do justice to the location and beauty of the area. How many acres do you own?" Maximus asked.
"200,000, Dad. It gives my wolf plenty of room to roam without running into anyone," Steel answered, as they reached the kitchen.
He sat down at the island next to his dad, watching his mother make his favorite breakfast of scrambled eggs and steak. And just like that, the image of Jackson sitting next to him eating breakfast resulted in a hard cock. Crap! Hoping to keep his parents from noticing his condition—shit, how bad would that be—he shifted in his seat, trying to erase the picture in his mind.
Casting around for a distraction, his glance fell on his mother. Wait a minute. Steel frowned. This visit is just too coincidental; it has to have something to do with the picture I sent her last night. Does she know what that tattoo means? Does it have something to do with Jackson being my mate? But that would be contrary to what she's told me about my mate being a special wolf. But if Jackson is my mate, then Mom would have been wrong and that would've been a first. Steel's eyes narrowed as he studied his mother hoping he'd be able to discover the purpose of her trip.
Unable to discern anything from her behavior, he turned and saw his father staring at him with an expression of hope before quickly reverting to a bland face. Steel was unnerved by his father's look. What puzzled him more, his wolf was calm and curled up without any of the aggression he had shown yesterday. Enough! All of this was making him wary and he wanted, no, he needed to know what was going on.
Just when he was about to demand some answers, his mother served breakfast. His stomach grumbled loudly at the smell of the steak and eggs, startling his parents. Mumbling an apology, he told them he hadn't eaten in a while. Even though he was more than curious about why his parents were visiting, he certainly didn't want to get into the story of why he hadn't eaten since meeting Jackson. Savoring his steak, he noticed his parents exchanging glances before they began to eat. He ignored it for the time being, focusing instead on enjoying the delicious breakfast his mother made for him.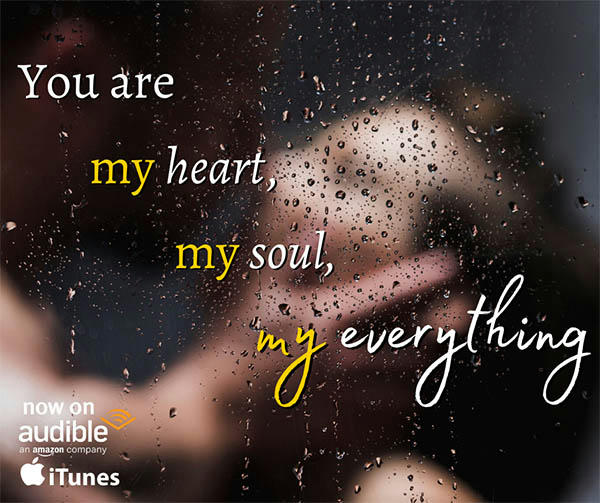 About Mary!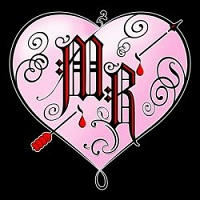 The first book I ever wrote was Dire Warning in 2017 and, much to my delight, it became an Amazon Best-Seller. Readers loved it and I was on my way to chronicling the Blackwood Pack, seven brothers who are gay wolf shifters in search of their fated mates—stories about love at first sight with twists and turns, angst and humor, romance and adventure and, of course, happy endings.
As my books began to be translated into other languages, I also became an Amazon International Best-Selling author and then achieved the honor of becoming an Amazon All Star writer due to their popularity. My ninth book, Mystic Guardian, has just been published and audible versions of the entire series are in progress.
I love the M/M paranormal genre because it gives my imagination a lot of territory in which to roam. My mind can really run wild and come up with some amazing stuff when it doesn't have to stay inside the box.
My readers tell me they feel like they're members of the pack as the stories unfold…as if they're right there in the middle of the action. Others tell me it's like watching a fast-paced movie. My writing style pulls no punches…readers love it and are always clamoring for the next book.
Stories come to me as if channeled by my characters, all of whom I love (except for a few villains). They are eager to recount their lives, loves and adventures and are not inhibited when it comes to revealing steamy, sexy details.
I currently live in the Northeast and love the beautiful change of seasons, my husband, and our quirky calico cat, though not necessarily in that order. I'm always happy to hear from my readers and can be reached through Facebook, Twitter, Instagram, MeWe, email, or my website.
Website | Facebook | Facebook Author Page | Twitter | Goodreads | QueeRomance Ink | Author Amazon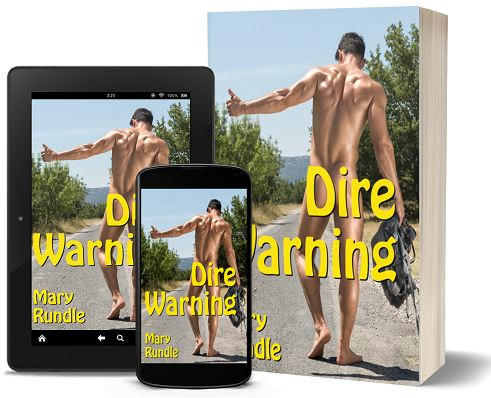 Giveaway!
Win a $20 Amazon GC!