Hi guys! We have Brenda Murphy stopping by today with her new release Double Six, we have a great excerpt and a fantastic £10 NineStar GC giveaway, so check out the post and enter the giveaway! ❤️ ~Pixie~
Double Six
by
Brenda Murphy
Elaine MacLeod, the most feared and revered Mistress of Rowan House, is frustrated. Overworked, still hurt and angry over the departure of her long-term lover, she refuses to admit Rowan House needs another Mistress to accommodate their guests. Unconvinced anyone will be able to meet her high standards, Elaine grudgingly agrees to audition the sole applicant, Petra Grendhal.
Robin Broadacre would do anything for the woman who rescued her from certain death at the hands of her previous employers. When she volunteers to assist Petra with her audition, Elaine is forced to reckon with her desire for Robin. Drawn to Petra's fiery strength and icy demeanor as well Robin's devotion, Elaine finds herself torn between her passion for both women. When Petra disappears on a trip to Oslo, Elaine and Robin's search leads them to menaces from Robin's past and a fight for their lives.

Excerpt!
Double Six, Brenda Murphy © 2019, All Rights Reserved
Chapter One
"Are you sure this is what we need?" Elaine lowered the hairbrush and shifted her gaze to Martha's face, reflected in the dressing table mirror.
Martha quirked her mouth. "We've been over this. Just give her a chance. You can't keep up with our client requests."
Elaine tossed the brush on the top of the dressing table. "Because you and Lucia don't help." She swept her titian hair back and up into a high ponytail.
Martha handed her an elastic. "We're not having this argument again. Lucia and I are finished with that side of the business. We can't keep putting people off or they'll find other houses to visit.
Elaine knotted a hunter-green ribbon in her hair. "Oh please. Like they could find anyone like me. Or what we offer here." She shoved away from the vanity and turned to face her sister. "Fine. We'll see how she handles herself. But the timing sucks."
Martha placed her hands on her sister's shoulders. "We had to work with the dates she gave us. Lucia thinks she'd be a good fit. We've had our trip planned for a long time. We trust you to make a good decision.
Alone. Again. "I'm not worried about making a wrong decision. Who'll sub for her? Benita and Fallon are on holiday. No one else likes heavy pain play."
Martha grinned wickedly at Elaine. "Maybe you could give it a go?"
Elaine rolled her eyes at her sister. "The switch gene is not in me. Go on, go on your holiday. I'll figure it out." Somehow. Damn, I miss Roxy.
~~~
Lucia and Myfanwy stood next to the car, their breath visible as they chatted in the frosty gray morning. Millie loaded the last of their luggage into the trunk and closed the lid gently. Martha placed her hand on Elaine's forearm. "You have our itinerary. We can return if it's an emergency"—she straightened to her full height and squared her shoulders—"but we are not to be disturbed unless it is."
Elaine rolled her eyes at her sister. "Yes, sister dear, goddess forbid I interrupt your honeymoon. Like you haven't already had one. I won't bother you." She let the devil show in her eyes. "I expect you'll be tied up."
Martha settled her fedora on her head. "I'm not going to waste my time replying to that, and please for the love of all that's good, try to get along with Petra. We don't have any other candidates."
"So we should settle?" Elaine placed her hand on her hip.
"No one is saying settle. What I am saying is do not make a snap judgment. Or piss her off so much she leaves."
Elaine shrugged. "If she can't stand the heat…"
"Martha, we need to leave now." Lucia spoke over Elaine, her voice a soft command. "I'm sure Elaine and Petra will sort things."
"See, even your Miss agrees." Elaine smirked at Martha.
Martha smiled at Elaine, not giving her the argument she craved. "Try it some time. You might find you like it."
"Ha. A cold day in hell. Go now or you'll miss the ferry."
Martha gave Elaine a quick hard hug before she hurried down the steps to the car.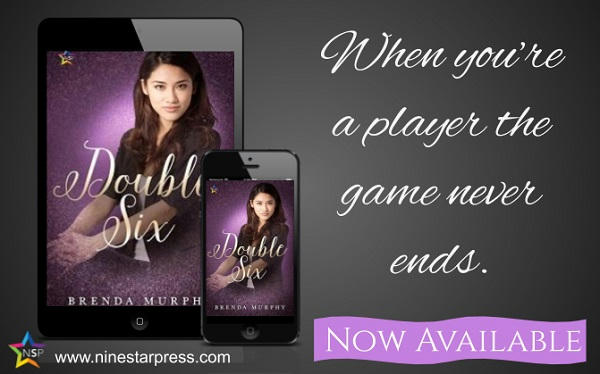 About Brenda!
Brenda Murphy writes short fiction and novels. She loves tattoos and sideshows, and yes, those are her monkeys. When she is not swilling gallons of hot tea and writing, she wrangles two kids, two dogs, and one unrepentant parrot. She writes about life, books, and writing on her blog Writing While Distracted.
Website | Facebook | Instagram | Blog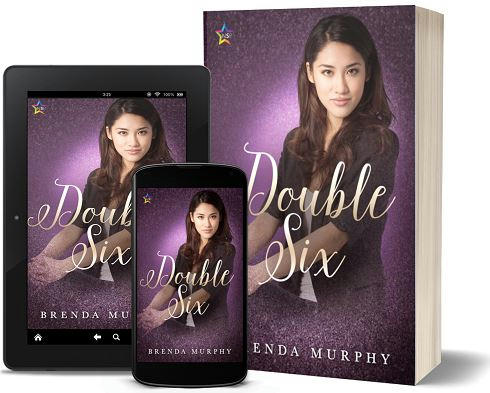 Giveaway!
One lucky winner will receive a $10.00 NineStar Press Gift Code!