Hi peeps, we have Aimee Nicole Walker stopping by today with her new audio release Dyeing to be Loved, we have a great excerpt and a fantastic $5 Amazon gift card giveaway, so check out the post and enter the giveaway! <3 ~Pixie~
Dyeing to be Loved
(Curl Up and Dye Mysteries 01)
by
Aimee Nicole Walker
Gabriel Wyatt is a big city Detective living in a small Ohio town. He expects a peaceful existence once he moves from Miami, Florida, but that's the last thing he finds. Instead, Gabe discovers murder, mayhem, and one smart-mouthed stylist he can't get out of his head.
Josh "Jazz" Roman is a small-town business owner with big dreams and an attitude to match. He finds himself in the middle of a case that brings the dreamy detective to the front door of his Curl Up and Dye Salon. Josh learns that the biggest threat to him isn't a killer; it's a man who wants something from him that he vowed to never give again – his heart.
Both men deny that there's something between them, even though they're drawn together like magnets. Can Gabe convince Josh to let down his guard or will Josh let past hurts destroy his chance at a happy future?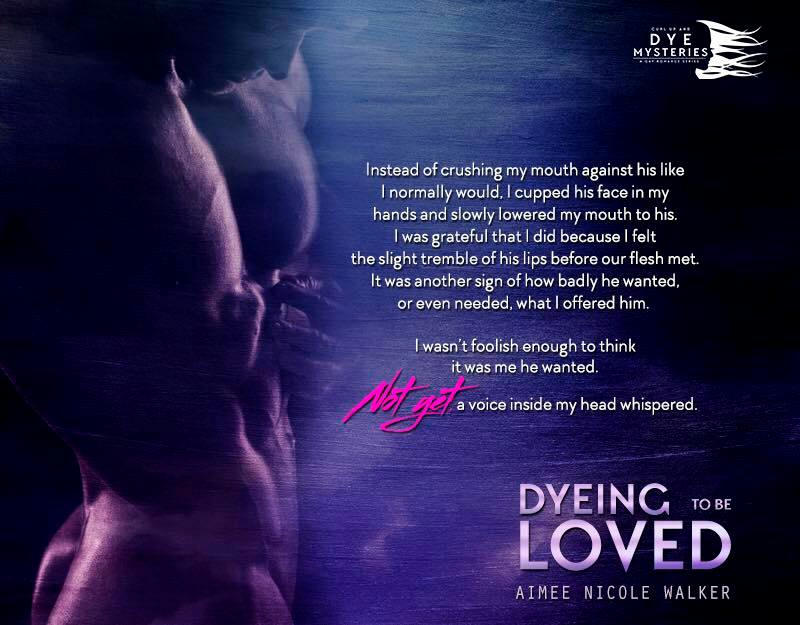 Excerpt!
My ringing phone woke me up. I was disoriented because it had grown dark while I napped on the couch with Diva and I momentarily forgot what day it was. I looked at the caller ID and was shocked to see who was calling me. I debated on letting it go to voicemail for about two seconds before I answered it.
"Hello?"
"How are you doing?" Gabe's deep voice warmed parts of me that no amount of purring from a cat could affect.
"I'm doing okay," I replied. Was I?
"You feel like having company?" I heard the slight hesitation in his voice, as if he wasn't sure how well his question would be received.
I knew what happened almost every single time that we were alone together. Was that what I wanted right then? "Yes," I said answering both of our questions.
"Good," he said, his voice deepening because he also knew what would happen. "Come down and let me in."
"You're here now?" I stood up and ran my free hand through my hair in an attempt to smooth it into place.
"Yes. Come down here and let me in. I'm freezing my nuts off," he groused.
"Give me a few minutes," I said and then hung up. I flipped on a few lights on my way to the bathroom to brush my teeth. I rushed through my routine so that I didn't keep him waiting long. It was freezing outside and I didn't want his balls to freeze. I was pretty fond of them, even if I was unsure of the man they were attached to.
"It's about time," he said when I opened the door to him. "What the hell took so long?"
I grabbed him by the coat and pulled him into me, pressing my lips against his. Gabe parted his cold lips and I slid my tongue inside to explore his warm mouth in a languid kiss. For once, I didn't want to rush him into bed. I wanted to take my time and get to know his body better. Hell, I hadn't even wrapped my lips around his big cock yet; a mistake I planned to rectify immediately.
"Minty fresh," Gabe said, when our kiss ended. "You're forgiven for making me wait."
"Come upstairs with me and I'll show you other things I can do with my minty fresh mouth." I laughed when Gabe growled playfully. I needed to be careful or else I'd start liking the detective and the things he made me feel.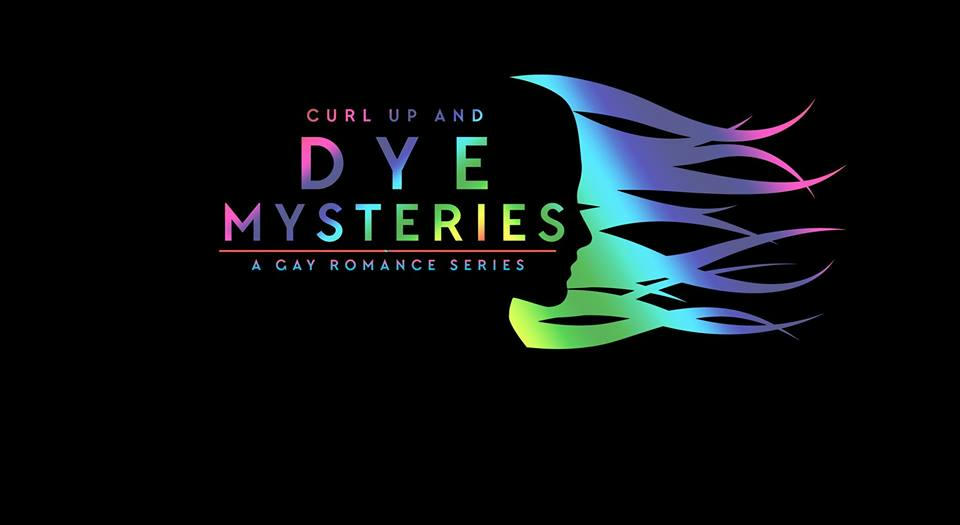 Curl Up and Dye Mysteries series!
Dyed and Gone to Heaven, Book 3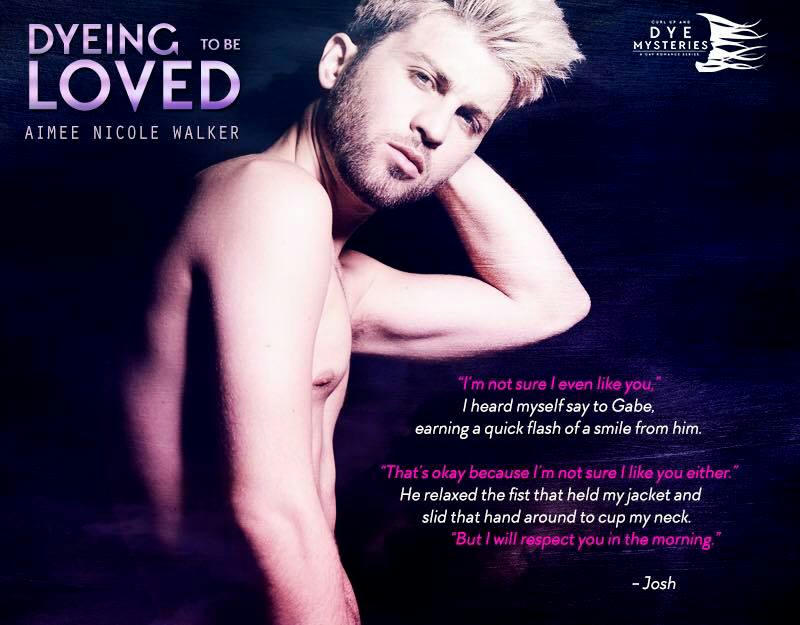 About Aimee!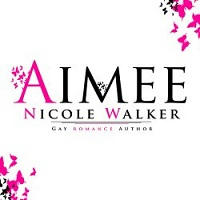 I am a wife and mother to three kids, three dogs, and a cat. When I'm not dreaming up stories, I like to lose myself in a good book, cook or bake. I'm a girly tomboy
who paints her fingernails while watching sports and yelling at the referees.
I will always choose the book over the movie. I believe in happily-ever-after. Love inspires everything that I do. Music keeps me sane.
FACEBOOK | AMAZON | TWITTER | BLOG
Giveaway!
Win a $5 GC to Amazon!