Hey guys, we have the brilliant B.A. Tortuga stopping by today with her upcoming release Fighting Addiction. We have a fantastic guest post from B.A. and a great excerpt, so check out the post and enjoy! <3 ~Pixie~
Fighting Addiction
by
B.A. Tortuga
Country hat act Markus Kane is skeptical when he's asked to do a joint tour. He hasn't seen Sebastian Longchamps since he gave up drinking—and since their compulsion for each other nearly cost them both their livelihoods. But Markus's career is on the downhill slope, while the country-fried Cajun rocker's star is still rising. His label thinks it'll be a match made in ticket-sales heaven.
Sebastian knows better. One wrong move and Markus will break his heart all over again. This time he has much more to lose.
Time has changed both men, though, and while Markus and Sebastian try to fight their addictions, the big music industry machine has plans for them that don't include a quiet retirement. Can Markus convince Sebastian that there are things in life more important than adrenaline and control? And can Sebastian make Markus understand that all he really wants is his music and his man?
Second Edition
B.A. Tortuga!
Howdy, y'all. I'm BA Tortuga, resident redneck and coffee addict.
Waves
I can tell you the day that Fighting Addiction was born.

I was sitting in a hotel room in Arlington, Texas, eating cold left-over gluten free pizza on June 9, when I looked over at my partner, Julia, and said, those fateful words:
What if there was this singer that had been in love with another entertainer years ago and they had to go on tour together?
BANG.
Markus and Sebastian were born, along with all their varied addictions.
When I started the story, I honestly felt like they would be telling a story about press and jealousy and fading careers.
That's not the story they told me at all.
They talked to me about their addictions: food and sex, booze and pills, exercise and control.
They talked to me about the addictions that pushed against them, between them: notoriety and money, fame and even more control.
I thought a lot about addiction – everyone has one or two. My big one is caffeine.
It's okay, you can laugh, but it's true.
I start every day with four espresso. I have another four at 2pm, another four at supper, then three while I'm sitting and knitting at night. If I miss my coffee, I get vicious migraines and I'm evil. I feel like I'm out of energy and like I can't cope.
I realize that it's not the same level as, say, alcoholism, but I used what I know of being denied something you need to help fuel the boys.
Of course, at the end of the novel, I still had my coffee addiction…
Much love, y'all.
BA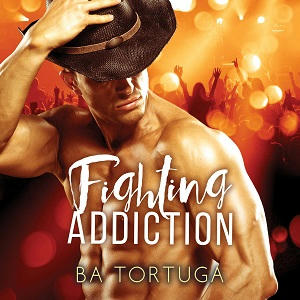 Excerpt!
THE STACK of photographs that hit the table sounded like a slap, sharp and shocking and brutal for how quiet it was.
Sebastian Longchamps sat there in the nondescript conference room at Markus's label and stared at the pile. He wasn't sure how anyone had taken the shots, but he sure as shit knew who they were and where they'd come from, didn't he?
That was him in the limo, heading out from one of the awards shows after celebrating his best male artist and Markus's Entertainer of the Year award. He was clinging to Markus Kane, his lover, his best friend, his cowriter, and the man he was on tour with. They weren't naked, not on the top image, but he knew by the end, he'd be on his knees, sucking Markus off enthusiastically, his head bobbing over those thick, muscled thighs.
Shit.
"What the fuck is this?" Markus sounded… strangled. More than that, the man sounded ashamed, and didn't that burn some?
"What does it look like, honey?" Tawny was Markus's manager, and she was a damn sight less evil than Jack, who was staring at him like he was some piece of shit on a man's boot. "Y'all weren't very bright here. You know how much is at stake? Y'all's careers? The bands? Hell, Markus, you just signed for a twenty-week tour…."
"Not bright? Are you shitting me? Are you two the single biggest idiots on earth? What were you thinking?" Jack was fixin' to blow a vein, Sebastian could tell.
"We—"
"How can we fix this?" Markus's hands leaned on the table, the man going from lover to lizard-brain man in one fell swoop. "Who do I pay to get this to disappear?"
The words surprised him, even though they shouldn't have. They cut too, down in the soft part of his belly, digging deep and leaving a sharp swath behind them.
"That's what I need to hear." Jack stood up, started pacing. "We're going to go with bad Photoshop, threatening to sue, and how dare they? You two are going to get your heads out of your asses. No contact. No more accidents. Nothing."
Sebastian opened his mouth to argue, but Markus was already talking. Markus had always been quicker on the uptake, faster, leaner than him. "Good. Good. I can hook up with Ginger MacAllen. She just broke it off with Keith, and she's looking for arm candy. Seb here can—"
"I'm sure I can head to Mexico, get on a boat, do some writing." No way. No way he was going to… no. No, he just couldn't.
"That sounds perfect. Get away. Shit, Tawny, I would never have done this if I had thought for a second that they'd catch us. You know that."
"I know, Markus, but you know that you have to be careful. You could lose everything. Everything. You have to rein it in."
Jack stared at him, and Sebastian knew that whatever conversation his manager was going to have with him, it wasn't going to be so gentle.
"All right. Someone throw those goddamn things away. Burn them. Shit. What was I thinking?" Markus scrubbed his face with one hand. "Someone get me a fucking drink. Now."
Tawny stood and headed to the little minibar, while Jack leaned across the table. "Do I have your understanding? If someone asks about the pictures, you don't know a goddamn thing. Someone asks you about Kane here, you don't know a goddamn thing. In fact, unless it's to do with music—"
"I don't know a goddamn thing." Sebastian glanced over at Markus, but he had turned away, was reaching for a cut crystal glass. "Markus, I—"
"Drop it. There ain't nothing to say. Nothing." Markus wouldn't even look at him, and that broad back was ramrod straight. It wasn't just them. They were both big machines now, with hundreds of folks depending on them for a living.
"Right. I'm gone." That was the best thing for him, the only thing.
He had to run, because otherwise he wasn't ever going to be able to breathe again.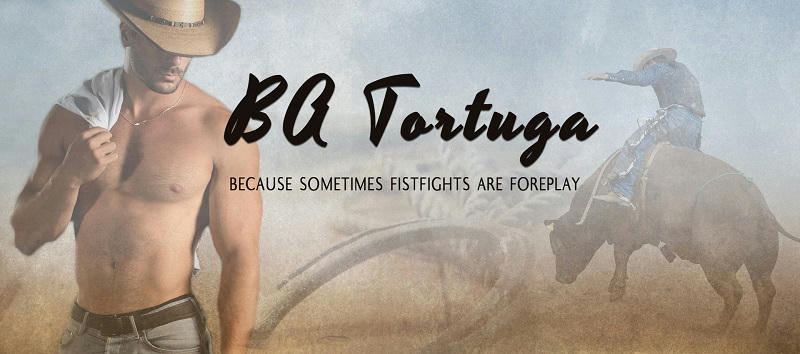 About B.A.
Texan to the bone and an unrepentant Daddy's Girl, BA Tortuga spends her days with her basset hounds and her beloved wife, texting her sisters, and eating Mexican food. When she's not doing that, she's writing. She spends her days off watching rodeo, knitting and surfing Pinterest in the name of research. BA's personal saviors include her wife, Julia Talbot, her best friend, Sean Michael, and coffee. Lots of coffee. Really good coffee.
Having written everything from fist-fighting rednecks to hard-core cowboys to werewolves, BA does her damnedest to tell the stories of her heart, which was raised in Northeast Texas, but has heard the call of the  high desert and lives in the Sandias. With books ranging from hard-hitting GLBT romance, to fiery menages, to the most traditional of love stories, BA refuses to be pigeon-holed by anyone but the voices in her head.
Where to find the author:
Facebook |  Facebook Author Page | @batortuga | Pinterest  | Blog | Website | Instagram