Hi guys! We have Amy Tasukada popping in today with her new release Flowers of Flesh and Blood , we have a brilliant giveaway so check out the post and enter the giveaway! ❤️ ~Pixie~
Flowers of Flesh and Blood
by
Amy Tasukada
A killer. A traitor. A deadly war that could take their love and their lives…
Ruling the Kyoto yakuza makes Nao Murata a perpetual target, especially with the Koreans encroaching into their territory. An attempt on his life at his mafia headquarters crosses a line. Setting up his beloved ally Aki as the would-be assassin crosses another. Nao knows the only way to save his friend's life is to sever their growing bond and force Aki to fake his own death…
But Aki Hisona refuses to stay dead. Determined to expose Nao's would-be killer and save the man he loves, Aki goes deep undercover in the Korean underworld. But when he's asked to prove his loyalty, he risks becoming caught in a web of his own lies…
With Aki gone and the Kyoto mafia in grave danger, Nao fears his trust in others could be fatal.
Will Nao and Aki find the assassin in time, or will Nao's rule end in bloody chaos?
Flowers of Flesh and Blood is the powerful fifth installment of The Yakuza Path thriller series. If you like gritty Japanese crime, richly nuanced characters, and slow-burning gay romance, then you'll love Amy Tasukada's high-octane novel.
Buy Flowers of Flesh and Blood to slice into the Japanese underworld today!

Interview!
Full Disclosure: An interview with Taejin
Tell us a little about yourself?
My name is Taejin. I am the head of the Korean mafia.
What's your claim to fame?
I cut apart every major city of Japan and put a branch of my Korean mafia in them.
What are you absolutely determined to do?
Kill Nao Murata!
How different was your life one year ago?
A year ago, I was sending out a branch to take over Kyoto. They failed but I know better this time.
Is there anyone special in your life?
No, but the more I'm getting to know Aki the more he's growing on me
What challenging thing are you working through these days?
Well, finally getting a strong hold in Kyoto isn't much of a challenge anymore. Not when I have someone on the inside working for me.

Excerpt!
Aki closed his fingers around the paper brim of his empty coffee cup and ripped another small piece off. Without looking, he added it to the pile on the table. Mindlessly stuck on repeat, he ripped, added, ripped, added, over and over.
He'd spent the night in the twenty-four-hour Korean café, trading off between sleeping in the bathroom and eating cake to justify staying. He'd been hoping to improve his Korean, but the speakers played nothing but pop songs. Aki learned a million new ways to tell Nao how he felt but doubted he'd gained the right words to impress Namjoon.
Another rip.
Another one on the pile.
Another turn of the mangled cup… Another rip.
His ribs tightened in his chest, crushing his heart until it screamed. He didn't deserve to be by Nao's side.
Another turn.
Another rip.
Another sugarcoated song about love.
Aki's thumb hit the bottom of the cup. Nothing more to tear up but himself.
He stood, bones aching from napping on the bathroom floor. He needed a bed, and the only way was with Namjoon's help.

About Amy!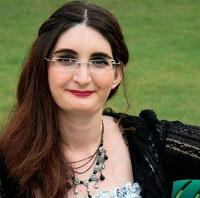 Amy Tasukada lives in a catless home in North Texas. (She enjoys cats but can't quite make that kind of commitment yet.) As an only child her day dreams kept her entertained, and at age ten she started to put them to paper. Since then her love of writing hasn't cease. When she's not chasing after stray cats, she can be found drinking hot tea and filming Japanese street fashion hauls on her Youtube channel.
Website | Youtube | Facebook | Twitter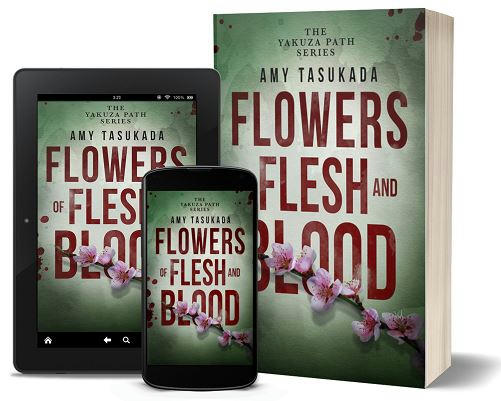 Giveaway!
Win one of five eBook box sets of books 1-4 of The Yakuza Path!