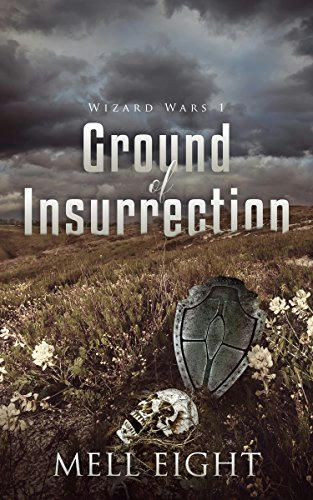 Title: Ground Insurrection
Series: Wizard Wars 01
Author: Mell Eight
Genre: Fantasy, Genderqueer
Length: Short (64pgs)
Publisher: Less Than Three Press (June 13, 2018)
Heat Level: Low – Moderate
Heart Rating: 💖💖💖💖 4 Hearts
Blurb: Life on the prairie isn't easy, especially since the prairie has a habit of eating people it doesn't like. Ruse knows the dangers, but there's so much more to the prairie than death.
The nearby country of Ammet, however, only sees an exploitable resource to be conquered. Caught between the political machinations of Ammet and his love for the prairie, Ruse can only hope he doesn't wind up killed by one or the other.
ISBN: 9781684312931
Product Link: Less Than Three Press | Amazon US | Amazon UK
Reviewer: Shorty
Review: Interesting story about criminals who are sent out into the prairie, that is a sentient being, to try and build a community. But alas it's not as simple as it appears.
The people have to contend with Mesic the being who was once human but turned during a magical war. Not to mention the corruption of those in government in Ammet with plans to do away with the criminals and take the villages for themselves.
But, there is Russ, a man wrongfully accused and ousted by his brother who has a plan to stop Ammet in it's tracks if all goes according to plan.
A great story with a lot of secrecy and planning.
Great read.