Hi guys! We have the lovely Elizabeth Noble visiting today with her upcoming Dreamspun Desires release High Test, we have a brilliant guest post, a great excerpt and a fantastic giveaway, so check out the post and leave a comment to Elizabeth's question to enter the giveaway! <3 ~Pixie~
High Test
by
Elizabeth Noble
Hayden Owens is just your typical graduate student working his way through school as a barista for the Owens Coffee Company—no relation. But he keeps the "no relation" part to himself when he meets dashing, older Neal Kirchner, a successful architect from an old-money family. Hayden doesn't exactly lie, but he figures it can't hurt for Neal to believe he's a rich kid. After all, Hayden doesn't want Neal thinking he's a gold digger.
 The closer they become, the harder it gets for Hayden to come clean. Something always seems to get in the way. When a company bankruptcy and a jilted, vindictive woman threaten to expose his charade, Hayden thinks it's all gone down the drain. Luckily Neal is ready with some innocent trickery of his own.
Elizabeth Noble!
Discoveries, rules and challenges on the path to writing a Dreamspun Desires book…
Hello, I'm Elizabeth Noble and a big thank you to Pixie and all of MM Good Books Reviews for hosting me today.
When I arranged the date for my guest post here today, Pixie asked me to share my thoughts about writing a Dreamspun Desires story and how that differs from what I normally write.
Well, for starters there is no evil creature plotting to take over the world, no murder (though I understand there will be romantic suspense included in the line, so eventually there will be murder and mayhem), and they are all contemporary stories with no sci-fi element.
Whew that was a mouthful!
The technical name for the Dreamspun Desires (DD for short) line is category romance. By definition, these types of books are a certain length averaging about 55,000 words. Publishers offer them in lines with the books numbered and there is a set quantity of books published each month.
Okay, now that we have that out of the way let's talk writing a DD book. All genres, romance or otherwise, have rules. There are readers who get heartily peeved off when the rules of their genre aren't followed.
Psssst…I'm one of those readers.
Like all good genres, the Dreamspun Desires line has rules. There aren't a lot of rules, but the ones in place need to be adhered to. Which meant on top of my normal research, I had to do a little extra prep work before I began writing High Test.
I'm one of those people who likes what I like and I don't pay much attention to the label it wears. I buy the jeans that look good, paint my walls in colors I like, and read books I enjoy. I don't care if those items are from a certain designer, the in thing or a best seller. So, this was a stumbling block since I'd never paid much attention to the theme—or trope—of a story. I focused on the plot, was it good, was I interested in the story? And did I connect with the characters?
To a point, storytelling is a sort of instinct for me. That doesn't mean I haven't had to learn the technical aspects, or follow the rules. One rule for the DD books is it must have an identifiable trope. Hundreds of tropes exist and some are so ingrained in our sense of what a good story is it's hard to even notice or identify them.
There are lots of tropes, which in this case describes recurring literary motifs or clichés in a book, that can be used. Yeah, I looked up the official definitions. Not surprisingly there are quite a few Pinterest boards dedicated to tropes.
Isn't there just a Pinterest board for everything? Love Pinterest! Now, back to what I was saying.
When writing, I do use something that could by a very loose definition be called an outline. It's usually more like a list of directions for the story. Like my own version of Google maps, only for a plot: They meet (arrow left) they do this (arrow straight ahead) something happens (sharp right turn) they do that….and so on. To write a Dreamspun Desires book I needed to do this in a little more detail and make some plot directional decisions ahead of time.
Firstly, the story had to be contemporary and a standalone. Done and done.
Next step was pick a trope. Me, being me couldn't make up my mind, so decided upon two tropes. So, my story has a main trope and what I'm calling a sub-trope. I came to discover there were many tropes that appealed to me as writer and a reader. (Big, never break, rule for me is don't write anything I wouldn't want to read.) I didn't feel the need to short change myself or my readers!
I had to do a little thinking about my chosen tropes and how'd they'd fit into the story. I needed to figure out how to use the tropes as character development and make it all interesting and fun. This part was no different for me than any other book. I tend to begin writing little character bios and let the characters develop as I go about that task. Wacky as it sounds, that's how I get to know my characters, what they want, what they like and so on. Some of what're in these character bios make it into a book, some don't, it all depends on the story.
The next rule fell right into place once I knew what obstacles and conflicts my men would face. In these books the main characters have to be likeable and any flaws can be overcome or fixed during the story. Anything thrown in the path of their love must be conflicts that can be resolved—we demand our happy ending!

So, no baggage that can't be unpacked and dealt with. That part wasn't too much of a change for me since I don't like tragedies or write them.
And then there's the sex. No kinks and no sex just because they know how. The point of these stories is to focus on the emotions first, the hot bods second. However, sex scenes can be anywhere on the heat level scale. Passionate kissing has the potential to be as exciting as more involved sexual encounters in a book. The number of actual sex scenes is limited to two or three.
Each story I've written is different in that regard. Some plots and characters lend themselves to the inclusion of more sex than others. Sex between new couples and established couples is different and in the case of High Test the focus is the buildup and weaving a tale of two men who are new to a relationship and want it to grow. They're less concerned with being in bed than they are with being in love and making it last. The hardest part (no pun intended) was remembering to keep impromptu physical interactions from becoming full blown (really no puns here) sex scenes.
Now, I'll be honest, when the line was first announced to authors, I didn't intend to join in. However, a few of my Dreamspinner author friends who were writing these books said, "Hey, come on, do one, it'll be fun." (there's friends like that in every crowd). I thought, "Eh, why not? It'll be a nice change of pace."
 High Test has no car chases, or stalkers or even weapons. While I've never written gratuitous sex into a book, I'll be the first to admit I have written more than one gratuitous fight scene or car chase! I made a discovery while writing this book. Telling a story about two guys meeting and falling in love despite everyday challenges like cultural and age differences, parental disapproval, and vastly diverse financial status was gratifying.
After I submitted High Test and it was accepted I thought it would probably be my only contribution to the Dreamspun line. I didn't look at the book in the nine months or so between acceptance and the editing. When the first round of edits appeared and I began reading High Test with a fresh perspective, I got the warm and fuzzies. I'd written one of those books that makes you feel good.
There is a lot to be said for books that are high on the adventure scale, taking the reader to other worlds or into dangerous situations. What I found out, was there is also just as much to be said for books that make a reader smile, feel good and know that there is so much in life that can be overcome.
And there is a hot bod or two.
It seems those books are a bit addictive. I came up with an idea for another book, which will come out next year-ish. Dreamspinner is also adding romantic suspense stories to this line and now I have a stack of them waiting to be written! Those will contain some murder, mayhem and at least one high seas boat chase along with a romance hell bent on making the reader feel good.
This may not have exactly answered Pixie's question, but for me, writing a Dreamspun Desire book was a different, yet very enjoyable journey for me as an author.  
Tell me what your favorite trope/tropes are? Every commenter will be entered into a drawing for the chance to win one book off my backlist. Prizes will be made available through the Dreamspinner Press webstore. I'll leave the contest open for a week.

Excerpt!
NEAL met Hayden's gaze and squeezed his hand. "Are you sure you're ready?"
"As ready as I'll ever be," Hayden said.
"Before we meet them, I have to warn you. My parents aren't warm and nice like your mom is. As for my being gay, they float down a big river in Egypt and—"
"I won't hold anything they say against you, so don't worry," Hayden said. He rocked onto his toes and kissed Neal. "And you only met my mother, not the rest of the gang." He heaved a sigh. "I'm sorry our week together didn't go as planned."
"I'm sorry I was gone until two days ago and then was monopolized by my mother and father," Neal said.
Hayden let go of Neal's hand and made a small adjustment to his tie. "You look good."
Neal chuckled and ran both hands up and down Hayden's arms a few times. "We both do. Now remember, show no fear." He leaned in and whispered in Hayden's ear, "They can smell it."
Hayden walked with Neal to the elevator. He wore the custom tux Rick had made him. Instead of the blue tie he'd worn before, they both had red vests and ties, courtesy of Rick. Green tartan pocket squares finished off their Christmas dinner look. It was Christmas Eve, and the hotel was decorated with small white lights, pine trees with red bows, and art depicting winter scenes and Christmases in a variety of time periods and areas. The entire place had a cozy, holiday feel to it.
They left the elevator one floor down. Hayden knew Neal's father had recently begun to use a wheelchair, and one entire section of the two floors below was specifically designed to be wheelchair accessible. There were a variety of rooms, from regular to the more finely appointed suites. Neal stopped at a door around the corner from the elevator and knocked lightly.
A man dressed in a uniform but who didn't work for the hotel answered the door and bowed slightly. "Mr. Neal, a pleasure to see you again."
"Good evening, Soames." Neal put one hand on Hayden's back. "This is Mr. Owens."
Soames nodded to Hayden and stepped aside so they could enter the large room. Hayden had been in these rooms. It wasn't set up quite like the suites were. There was a sitting room separated by heavy oak double doors from a bedroom. The doors were extrawide, and there were handrails near the bed and in the bathroom. The closets had the same double doors and were large enough to get a wheelchair inside. The rails for hanging clothes were at two heights as were storage drawers and shoe cubbies. It was just as elegant but more condensed, with counters and dressers at multiple heights.
"Mr. and Mrs. Kirchner will be another few minutes." Soames walked to the double doors, opened one wide enough to step through, then closed it behind him.
Neal leaned closer and whispered, "Remember, show no fear."
"Is Soames his last name or first?"
Neal shrugged. "No clue. He's been my parents' butler for as long as I can remember. He really warmed up to you."
"How can you tell? I thought for sure he'd start quoting the laws of robotics."
Neal smiled and pulled Hayden in for a quick kiss. When he let go and they separated by a few inches he said, "Give it time."

About Elizabeth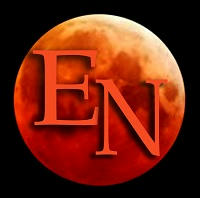 Elizabeth Noble lives by the adage "I can't not write". She can't remember a time when she didn't make up stories and eventually she learned how to write them down. A part of every day is spent living in worlds she created that are filled with intrigue and espionage.  Using a real love of scifi and urban fantasy highlighted by twisty plots she crafts stories taking place in a slightly altered version of our world.
When she's not chronicling the adventures of her many characters Elizabeth is a veterinary nurse living in her native Cleveland, Ohio. She shares her little brick house with an adorable canine princess and her tabby cat side-kick. Elizabeth is a fan of baseball, basketball (go Cavs and Indians!) and gardening. She can often be found working in her 'outside office' listening to classic rock and plotting her next novel waiting for it to be dark enough to gaze at the stars.
Elizabeth received several amateur writing awards. Since being published severl of her novels have received honorable mentions in the Rainbow Awards. Her novel Jewel Cave was a runner up in the 2015 Rainbow awards in the Gay Mystery/Thriller category, Ringed Love was a winner in the Gay Fantasy Romance category of the 2016 Rainbow Awards.
Where to find the author:
Facebook | Facebook Author Page | Twitter | Pinterest | Website | The Vampire Guard website | Email members of The Vampire Guard: jr.vampx@gmail.com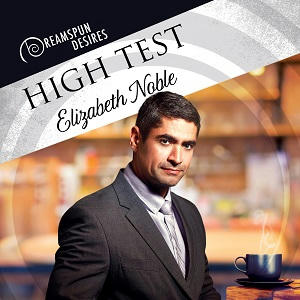 Giveaway!
Win an ebook from Elizabeth Noble's Backlist!
(Just leave a comment with your answer to Elizabeth's question!)
Tell me what your favorite trope/tropes are?
(Ends 1st November 2017)
Every commenter will be entered into a drawing for the chance to win one book off my backlist. Prizes will be made available through the Dreamspinner Press webstore.