Hi peeps, we have Kris T. Bethke stopping by today with her upcoming release His Needs, we have a fantastic guest post from Kris and a great excerpt to have a peek at so check out the post and enjoy! <3 ~Pixie~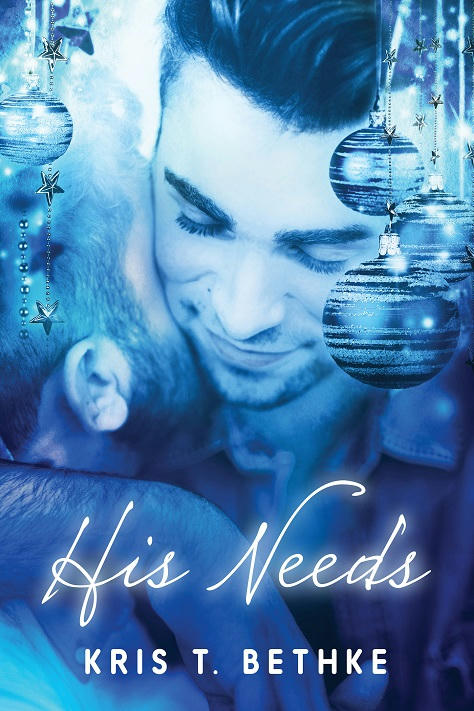 His Needs
by
Kris T. Bethke
When State Trooper Travis Kinslow is injured right before Thanksgiving, the only positive is that for once he won't be working during the holidays. Since he has no family, Travis was absorbed into his best friend, Joe's, and he considers them as good as his own. Everyone except Joe's brother Noah. Travis has been in love with the younger man for much of his life, but he's always kept his distance.
As an ER nurse, Noah is a caretaker by nature. When his brother's best friend is hurt, he's happy to help Travis while he heals. He's only ever allowed himself to think of Travis as the next best thing to an older brother, but by the light of the Christmas tree, Noah finally sees Travis's true feelings. And in that moment, everything changes.
When faced with opposition and a Christmas nothing like they imagined, will their hopes for the future be enough to carry them through?

Kris T. Bethke
Hey everyone! I'm so excited to be here today to share a bit about my latest release with you, and an extra big thanks to Pixie for having me!
His Needs is out in just a few days, and this book has been a labor of love for me. Even after having read it a million times now, I still love these guys. I think that's in large part due to my narrator, state trooper Travis Kinslow.
It's weird how characters kind of take over. I knew that very first scene in the book even before I knew my MCs name. But as soon as I figured out what he was called, the rest of his personality, his wants and desires, all fell into place. Travis has a heart of gold…and a love for his best friend's younger brother that will not be denied.
I was enamored by Travis. By the obstacles he overcame to get to where he was. By his absolute determination to do what was best for Noah. How he couldn't believe Noah would want him back, and how, when Noah does, he gets rattled. But when that's threatened, when their burgeoning relationship seems like it might end all too soon, he steps up. He will not let Noah go. And fortunately for Travis, Noah feels the exact same way.
There isn't a lot of heavy angst here. This is the story about two guys who have known each other all their lives, and what happens when the timing is finally right. When Noah looks at Travis and finally sees just how Travis feels about him. It's not all smooth sailing, but Travis and Noah fit together. They are meant for each other. So they weather the obstacles life throws at them. They come out the other side.
Setting it at the holidays was just a bonus.
Travis has always needed someone to care for him. And he's found it in different places throughout his life. But now he's got Noah. And Noah knows exactly what Travis needs. Which is why they work so very well together, and why writing their story was such a joy.
I hope you enjoy reading it as much as I loved writing it.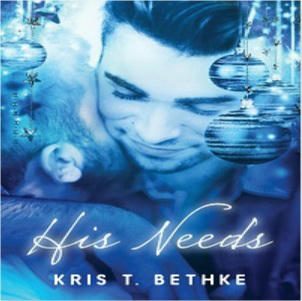 Excerpt
"Hang on a sec!" I tried to figure out the best way to stand up that would cause the least amount of pain.
"Do you want me to just use Joe's key?"
Noah. Crap. I closed my eyes and breathed deeply for a moment before I could croak out an answer. "Yeah. Okay."
Seconds later Noah was inside. I purposefully didn't turn to look at him. He was beautiful and perfect, and I'd been in love with him for nearly twenty years. How could I not be? He had his mother's grace, a sharp tongue, and a brilliant smile. His eyes were a sort of light brown that reminded me of whisky, and his hair was so dark it was almost black. He kept it cut short and styled in a carefree, run-your-fingers-through-it kind of look. He had a slim build, but toned muscles, and there were moments, when I wasn't checking myself, where all I could do was imagine running my hands over his naked body. He was four years younger than Joe, and I was embarrassed to admit the first time he turned my head I'd been seventeen. I didn't act on it then, of course. Even when it became clear later that he was gay, too, I'd never made a move. Especially once I realized Noah did not harbor the same interest.
I did not want him to see me this way, battered and bruised, barely able to do for myself. He needed to see me as the always strong, capable man. I needed him to see me that way. Even though I knew he didn't love me the way I loved him, didn't see me as anything other than another older brother, I still needed to be solid and tough in his eyes.
"You know I had to tell her," Noah said, quiet and low, incorrectly interpreting my silence for anger. Since it gave me the easy out, I went with it.
"That was, like, a violation of all the patient confidentiality rules there are."
Noah stepped around the edge of the couch and sat on the coffee table, so I had no choice but to look at him. He gave me his most charming grin. "Totally was. I would have treated you, too, except one of the other nurses saw how I reacted, watching you get wheeled in—" He shuddered and narrowed his eyes. "Do not ever do that to me again, by the way."
"I didn't want to do it to you this time," I said softly, reminding myself not to read into his words.
"Well, good." He gave a single nod. "Because, dude, seriously. I was in a state of panic from the time they radioed they were bringing in a trooper. We're the best major trauma center in Syracuse. I thought the worst! And then to see you barely conscious and hurting on a gurney? Yeah, no. There was no way I could have contained my hysterical reaction. She kicked me out immediately and I was left staring through the glass while Dr. Ritter and the other nurses treated you."
It was stupid the way my heart started pounding and my stomach swooped just because Noah said he'd nearly lost it. I knew better than to think that way. But the painkillers were messing with my head, and my usual shields were not as firm as they normally were. I took a breath and tried to move past it.

About Kris
Kris T. Bethke has been a voracious reader for pretty much her entire life and has been writing stories for nearly as long.  An avid and prolific daydreamer, she always has a story in her head.  She spends most of her free time reading, writing, or knitting/crocheting her latest project.  Her biggest desire is to find a way to accomplish all three tasks at one time.  A classic muscle car will always turn her head, and naps on the weekend are one of her greatest guilty pleasures.  She lives in a converted attic with a way too fluffy cat and the voices in her head.  She'll tell you she thinks that's a pretty good deal. Kris believes that love is love, no matter the gender of people involved, and that all love deserves to be celebrated.
Find her on her site https://kristbethke.com or on Twitter