Hi guys! We have R.L. Merrill popping in today with her upcoming release Hurricane Reese, we have a great exclusive excerpt and a fantastic $10 Dreamspinner GC giveaway, so check out the post and leave a comment to enter the giveaway! <3 ~Pixie~
Hurricane Reese
by
R.L. Merrill
Tony award-winning musician Reese Matheson's life resembles a natural disaster, and caregiver Jude De La Torre is caught in the eye of the storm. Can the love these two opposites find together survive caring for an ornery octogenarian with wayward balls and a meddling family insistent upon tradition?
A public break-up is not what Reese expects upon returning from the successful run of his musical in London. All he wants to do is spend time with his beloved grandfather and musical mentor, who suffers from Alzheimer's. Reese knows he doesn't have much time left before the elder Matheson doesn't remember him. In classic "Hurricane Reese" form, he moves into the cottage by the sea, displacing Jude, the intriguing caregiver he'd hired two years before. When Grandpa proves too much for Reese to handle on his own, Jude comes to his rescue, taming Grandpa… and the Hurricane as well. Soon all Reese can think about is how to get Jude out of his scrubs and into his bed. Permanently. Will Hurricane Reese destroy everything in its wake, or will this gay odd couple learn to harmonize together?
Exclusive Excerpt!
Jude. The name alone sent Reese into a whirlwind of guilt, irritation, and, well, feelings he wasn't ready to admit. Reese showed up that afternoon after the debacle at the condo and sprang the news that he was moving in. Jude had remained infuriatingly quiet.
"Jude you've been wonderful, but I need this time with him. I'll pay you for the next month, but I'm moving back in today. You understand, don't you? Thank you for everything."
Reese had hoped for some sort of reaction—anything other than silence. He never knew where he stood with his grandfather's caregiver, nor could he figure out why it mattered to him.
Jude crossed his arms, stuck out a hip, and raised a perfectly formed eyebrow at him. "Very well. I'll pack my things." Jude moved swiftly from the room. He had his things together in thirty minutes and took another fifteen to carefully type up Grandpa's medication and schedule.
Grandpa had been confused and downright ornery. The old man liked his caregiver, but Reese was family. They were it for each other.
"I'm your grandson and I love you. I thought we could have some time together, just you and me. I'm off tour indefinitely, and I want to focus on you. We've got your music to catalog, and I want us to work on my next show."
But Reese had a sinking feeling that he might be too late. Jude had warned him over the past year that his grandfather's Alzheimer's was advancing at a rapid rate.
Before he left, though, Jude let Reese have it, albeit in his calm voice.
"What do you know about caring for an old man? You only know about taking care of yourself, Reese Matheson. What're you going to do when he wanders? Have you thought about that?"
Ridiculous. How much trouble could his grandfather be? Reese was absolutely competent enough to take care of his beloved eighty-seven-year-old grandfather on his own. He'd been footing the bills for his care anyway. Moving in hadn't been part of his plan, but it was a great idea.
That brought him back to thoughts of Jude. The guy had a big family. He knew from Grandpa that Jude had aunts and uncles and cousins in the area. Reese was sure he'd have a place to stay. It wasn't like he was making him homeless or anything.
But no aspect of the transition was meant to go smoothly.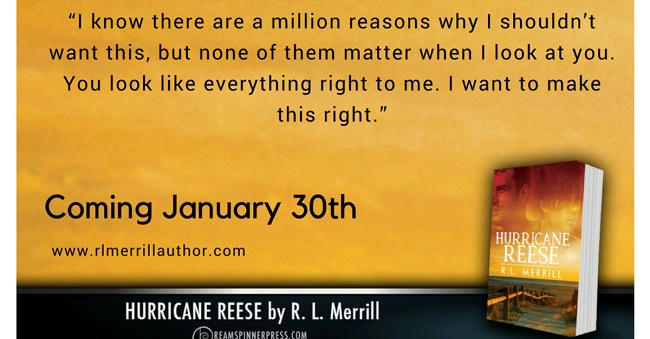 About R.L.!
Once upon a time… a teacher, tattoo collector, mom, and rock 'n' roll kinda gal opened up a doc and started purging her demons. Several self-published books and a debut gay romance with Dreamspinner Press later, R.L. Merrill is still striving to find that perfect balance between real life and happily ever after. She writes stories set in the places she loves most, such as Hollywood, New Orleans, Las Vegas, Northern California—and Iowa. Ro also loves connecting with other authors online, at the annual Romantic Times Booklovers Convention, and chapter meetings for the Romance Writers of America, of which she's been a member since 2014.
A sucker for underdogs, Ro has adopted a wide variety of pets including cats, dogs, rats, a snake and fish. Her love of horror is evident the moment you walk in her door and find yourself surrounded by decorative skulls and quirky artwork from around the world. You can find her lurking on social media where she loves connecting with readers, educating America's youth, being a mom taxi to two busy kids, in the tattoo chair trying desperately to get that back piece finished, or head banging at a rock show near her home in the San Francisco Bay Area.
Connect with Ro:
Website | Twitter | Facebook | Facebook Group
And stay Tuned for more Rock 'n' Romance.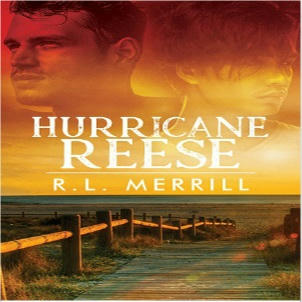 Giveaway!
Win a $10 Dreamspinner Gift Card!
(Just leave a comment on this post)