Hi Peeps! We have S.E. Jakes visiting today with her new release If I Ever, we have a great excerpt and a fantastic giveaway so check out the post and leave a comment to enter the giveaway! ❤ ~Pixie~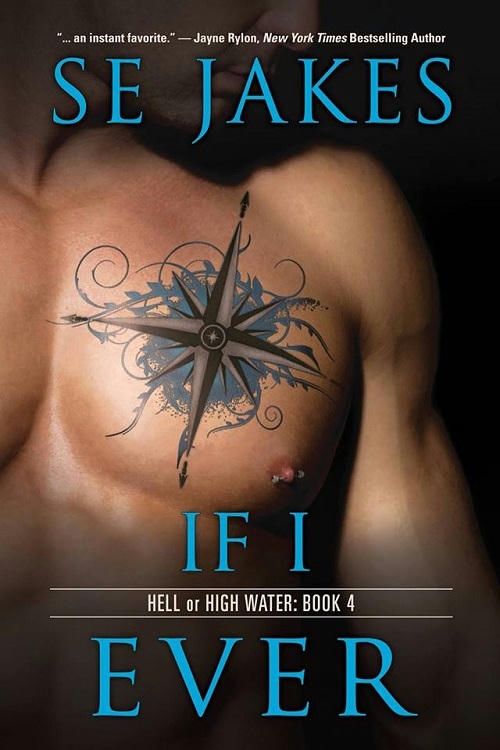 If I Ever
by
S.E. Jakes
Some ghosts refuse to stay buried . . .

Prophet and Tom have been through the wringer more times than they can count, both as partners in the field and in life. Yet despite it all, they've built something great together. But now they need to protect it again: Prophet's old nemesis, John Morse, is back and threatening everything he loves.

Prophet is driven enough to take John down alone, and with a chance to do exactly that on the table, he runs with it, risking himself in the process. But trusting Tom to help him is so much more than mission critical.

It's the final stand, and with Tom and his team behind him, Prophet's in for the fight of his life.
Then a figure from his past goes missing, and the consequence of an old mission rears its head. As complications and destruction mount all around them, getting out alive becomes the most important mission of their lives.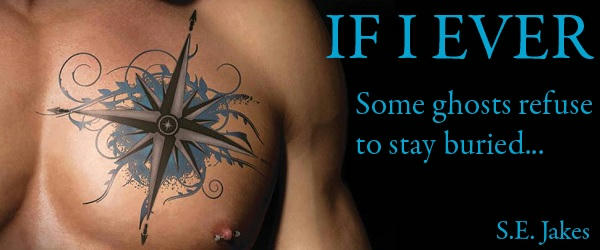 Excerpt!
In the story of Prophet's life, he'd played his own hero enough times to know that waiting to ride off into the sunset with one of his own was both unrealistic and stupid.
But shit, he'd still hoped for it every single time.
At least that's what he'd always thought, even if he'd never said the words out loud. Everyone wanted a hero, no matter how goddamned capable they were. If anyone said differently, they were goddamned lying.
But the man he was currently leaning on for support as he navigated the snow-covered sidewalk with bare, numb feet wasn't a lie. Farthest thing from, and Prophet had bet his own life on that enough times to be sure of it.
"Come on, Proph—got you," Tom said quietly, his voice a soothing drawl that Prophet had come to depend on.
That would bother the fuck out of him some days more than others, but he'd have to remember the times it didn't. Like now, as he let Tom guide him the whole way back into their building, lock the door behind them while never mentioning the fact that he still held Prophet's boots in his hand even as Prophet shuddered from the cold.
Instead, they stood together in the hallway for a moment, processing. Assessing. Having his best friend turn into his biggest enemy had been a betrayal he'd known about, but discovering that man had been in his house, with Tom, with Remy?
Now, it was war.
His wrists ached, the way they always did in extreme cold, but he'd be damned if he'd pay them any special attention. Instead, he directed his burning hatred of the guy who'd once been his best friend like it could inject itself directly into his bones and heal them. That anger? That would pull him through hell every time.
But the cold had fucked with his head, the thaw happening too slowly for his own good.
"What's in the basement?" Tom's interruption to his thoughts was quiet but Prophet heard the tension in his words, felt it in the arm of steel wrapped around his rib cage. "Cameras?"
Prophet blew out a harsh breath, his lungs still pained from the cold. "Yes, but there's no egress in the basement."
"Think maybe he made one?" Tom refused to say John's name. Prophet couldn't blame him. He eased away from Tom's hold, forced himself to stand steady on his numb-as-fuck feet and only then did he draw his weapon. Tom followed suit and took point on the steps, Prophet following close behind. They found the big room empty, save for the boiler and water heater, along with the generator and electric panels and several storage boxes that Prophet recognized as Cillian's. It was clean and dry with no place to hide.
"Cameras seem to be in working order. I'll have Cillian run the footage," Tom said. "I'm surprised neither of you thought to make this a panic room."
"Cillian had plans drawn up, but we'd need elevators. Secret panels in the wall. It got complicated." But now that Remy was in the picture, those complications suddenly didn't seem so complicated.

Hell or High Water series!
Extreme Escapes series!
Extreme Escapes, LTD recruits only the best mercenaries for its black ops missions. Prophet — former SEAL, former CIA, current pain in the ass — has worked there for years, comfortable in his role as a lethal shadow, helping those the government can't — or won't — save.

Tom Boudreaux — failed FBI agent, failed sheriff, full-time believer in bad luck — jumps at the chance for salvation offered by EE. He's eager to feel useful again, even if it means partnering with a man like Prophet, who doesn't want a partner at all.

But as the two men work through missions that mix their personal lives with their professional ones, the lines between good and evil, friend and foe, and enemy and lover all begin to blur.

The Hell or High Water novels are best enjoyed in series order:
Catch a Ghost (book 01)
Long Time Gone (book 02)
Daylight Again (book 03)
Not Fade Away (book 03.5)
If I Ever (book 04)
And don't miss the bonus novellas in the Extreme Escapes universe!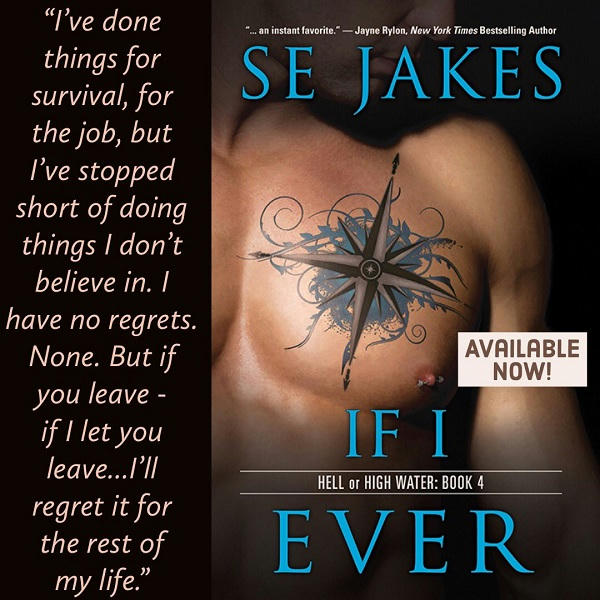 About S.E.!
SE Jakes writes m/m romance. She believes in happy endings and fighting for what you want in both fiction and real life. She lives in New York with her family, and most days, she can be found happily writing (in bed). No really…

SE Jakes is the alter ego of New York Times bestselling paranormal and romantic suspense author Stephanie Tyler.

Connect with SE: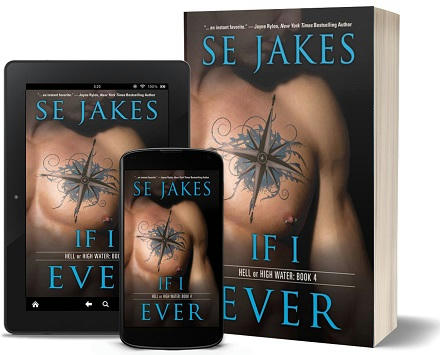 Giveaway!
To celebrate the release of IF I EVER one lucky person will win an ecopy of Running Wild, a Havoc novel by SE Jakes!
(Just leave a comment with your contact info to enter the contest.)
Thanks for following along, and don't forget to leave your contact info!
(Entries close at midnight, Eastern time, on January 26, 2019. Contest is NOT restricted to U.S. entries.)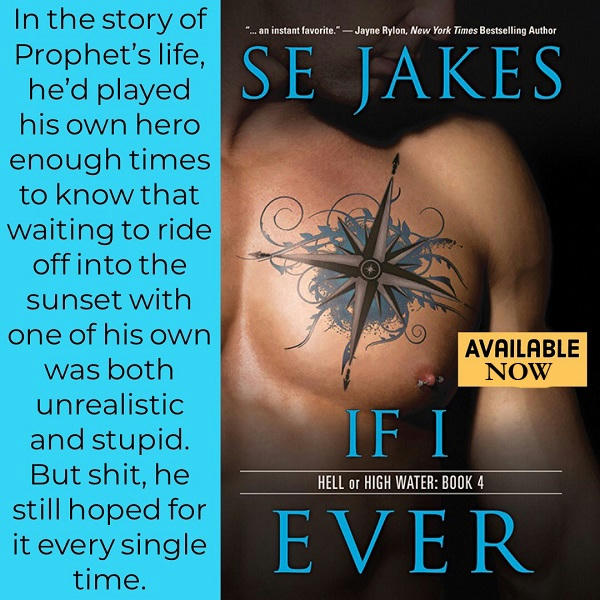 Check out the other blogs on the tour!