Hi guys! NineStar Press pops in today with several of their authors and their newest lesbian/bisexual anthology Into The Mystic Vol II, we have a great exclusive excerpt and there's also a brilliant giveaway, so check out the post and enter the giveaway! <3 ~Pixie~
Into the Mystic Vol 02
by
Elna Holst, Valentine Wheeler, A. Fae, Sita Bethel, CC Bridges, Laura Bailo, Jacqueline Rohrbach, M.K. Hardy, Lina Langley, T.S. Porter
Ten lesbian/bisexual paranormal short stories…
Green Love – Have you heard about the aspen clone in the heart of Blackwood forest? Some say it's enchanted, while others…
Dead Letter – Signed, sealed, delivered…or was it?
Seaside Escape – Just because it's been done for generations doesn't mean it should be.
Dressed in Wolf Skin – She was never particularly fond of werewolves, but she hated skinwalkers.
Unraveled – Summer can hack their magic, but she can't hack her own heart.
The Holy Company – On an ancient holy path, they will come face to face with one of the local legends.
Vampire Hours – One's a vampire. The other is human. One wants forever. The other wants everything to end.
To the Sea – Sometimes you just have to hold your breath and dive in.
Holy Water – She might be the most dangerous being in the world, but Clara is still in love with her.
Lighthouse Five – Is it possible for a mermaid and a human to build a relationship?
Full blurbs below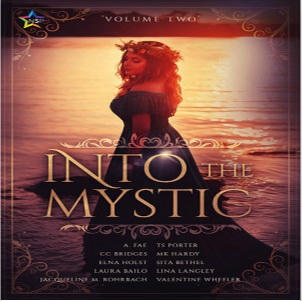 Full blurbs!
Green Love
Elise, a serious-minded environmentalist, hikes into the forbidding forest of Blackwood to find the clonal colony of aspen said to exist at its centre. Her journey is as much a struggle to break free of the overprotectiveness of her older sister and make peace with the loss of their parents as it is a mission to save the woods from the threat of deforestation. Once arrived at the aspen grove, she seems to have stumbled across more than she bargained for. Is someone, or something, out to get her? Will she make it out of Blackwood alive?
Dead Letter
Rosie's new job as a letter carrier is much harder than she expected. The discovery of a haunted letter box certainly doesn't make it any easier. For years, Olive has been waiting for the right person to talk to, and it seems Rosie might just be the one.
Seaside Escape
Helping men acquire wives from an ocean of beautiful selkie is a generational thing with Fiona. It's part of being a witch. Until the day Kinley swims into her world and turns everything she ever knew on its fin. Through Kinley and her selkie sisters, Fiona finds love, a new outlook on her life, and a chance to rectify her past.
Dressed in Wolf Skin
A werewolf with no pack is in danger of becoming the most powerful addition to a skinwalker's wardrobe. She's rescued by a witch who lives alone in the desert. Although both are stubborn and independent, they develop feeling for each other while the witch nurses the werewolf back to health. However, the skinwalker still wants his trophy and will do anything to claim it.
Unraveled
Unlike other witches, Summer doesn't make her own spells. A former foster kid, she learned not to waste anything. She hacks old enchanted items and sells them as good luck charms to poor college students. Her one mistake is in giving a powerful charm to her crush, Imogen, a brilliant biology grad student. That gets Summer noticed by another witch on campus, Imogen's science professor. Now she must either give in to the professor's blackmail or risk her wrath. Either way, Imogen's life hangs in the balance.
The Holy Company
Sophie curses the day she said yes to Anna's idea of walking Saint James's Way in Spain. She's exhausted, and she doesn't think she can keep her feelings for her a secret for much longer. But a day of rest soon turns into a nightmare when they come face-to-face with one of the local legends, and Sophie's secret is no longer safe.
Vampire Hours
Janna and Stacy disagree on a lot of things but not on how much they love each other. Realizing that bond isn't enough, Janna turns Stacy into a vampire, hoping she can be convinced that life is a quirky trip best taken together.
To the Sea
While working with a beach clean-up crew in the aftermath of an oil slick, Kay meets Rose. A reserved and melancholy soul, Kay is utterly enchanted by Rose's energy and optimism. But everybody has their secrets, even Rose. As the two grow closer, will Kay accept and understand Rose for who she is?
Holy Water
On her eighteen birthday, Clara comes face to face with the spirit that has been calling to her, the one that everyone in her pueblo is afraid of. Despite warnings to stay away from her, the spirit is all that Clara can think about. Soon, she finds herself in an impossible position: stay away from the woman she loves for her own well-being or help her despite the immeasurable risk to her own life.
Lighthouse Five
Chris is happy living a solitary life on her tiny lighthouse island. When she discovers a stranded mermaid named Jewels, and carries her get back to the water, it marks the beginning of a strange new friendship. As they bond over sharing bits of their cultures and finding out their similarities and differences, Chris begins ask herself—how close can a human and a merperson get?
Exclusive Excerpt!
Seaside Escape by A. Fae
Helping men acquire wives from an ocean of beautiful selkie is a generational thing with Fiona. It's part of being a witch. Until the day Kinley swims into her world and turns everything she ever knew on its fin. Through Kinley and her selkie sisters, Fiona finds love, a new outlook on her life, and a chance to rectify her past.
Excerpt
Wallace shuffled up the gravel drive toward Fiona as she sat in the cool of the early morning, sipping her tea on the smooth wooden porch that ran the perimeter of her ancestral cabin. She'd lived there by herself for the last five years since her grandmother had passed, but with the sounds of the water crashing against the rocks not too far away, she never felt too alone.
Wallace's ruddy complexion was a shade or two darker than normal, most likely because of the distance he'd trekked after parking his truck on the public access road. Wallace had to have walked about a mile or so through the thick forest, which shielded the backside of Fiona's home from the eyes of strangers.
"Hiya, Wallace. How can I help?" Several strands of curls fell from the pile knotted atop her head and into her eyes, and she absently brushed them off her face. She didn't stand to greet him like she would if he'd been invited to her home. She merely sat on the top step, her knees touching beneath her long skirt
Fiona knew of at least one reason Wallace would be in front of her, or any man from Cove Harbor and the surrounding areas for that matter, but she figured she'd give him a chance to ask anyhow.
"Nice weather, huh? Surprised you're not out on your boat," Fiona continued, as the chunky man wheezed.
It was not by mistake that a person would be out of breath after making the journey to Fiona's front door. Surrounding the small home on three sides by ocean and one by forest without a thru-road had been the intention of the women in her family, who'd lived here for generations. She was protected by the water, and the forest just made it a pain in the ass for anyone to get there.
Wallace leaned forward, hands on the knees of his rubber fishing pants, still winded as Fiona set her tin teacup beside her on the porch and stood, gathering her skirt in her hands and exposing her bare feet.
"Care to sit, Wallace? Need a drink of water?" She couldn't help but chuckle quietly. The man looked a mess. No wonder he was there to see her.
Fiona tapped her toes against the recently smoothed-out wooden surface of the porch. She crossed her arms over her chest and clicked her tongue as she awaited some sort of action on Wallace's part. She wondered for a moment if she should just save all the bullshit and start the conversation herself. She knew why he was there. Same reason they all came to see her—sexy selkie of his very own to warm his bed at night and raise him a gaggle of children along the way.
To most people around these parts, the selkies, or seal people, were just one of the many mythological creatures they told stories of around beach campfires in the warmer months. But, unbeknownst to most, they were not only real but walked among them daily.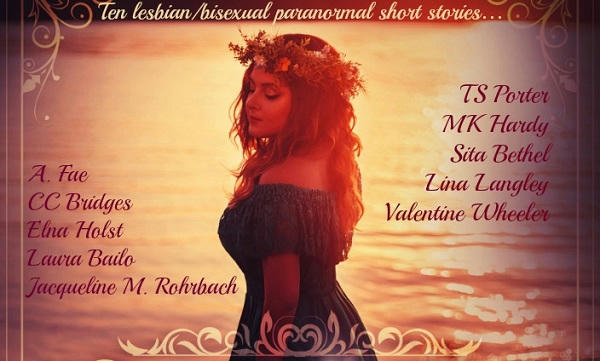 Author links
Elna Holst, Valentine Wheeler, A. Fae, Sita Bethel, CC Bridges, Laura Bailo, Jacqueline Rohrbach, MK Hardy, Lina Langley, TS Porter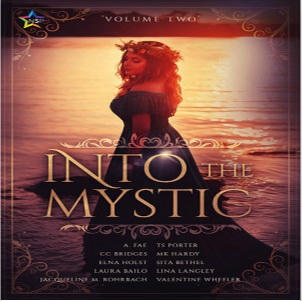 Giveaway!
One lucky winner will receive an ebook of their choice from NineStar Press