Hi guys, we have Charlie Cochrane popping in today with the tour to her newest release Lessons in Loving thy Murderous Neighbour, we have a fantastic guest post from Charlie, a great excerpt and a brilliant giveaway so check out the post and leave a comment to enter the tour wide giveaway! <3 ~Pixie~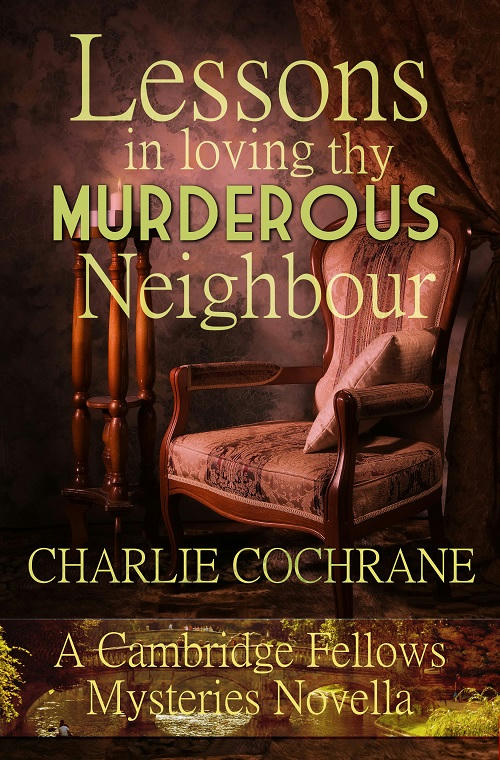 Lessons in Loving thy Murderous Neighbour
(A Cambridge Fellows Mysteries Novella)
by
Charlie Cochrane
Jonty Stewart and Orlando Coppersmith like nothing more than being given a mystery to solve. But what happens when you have to defend your greatest enemy on a charge of murder?

What does it really mean to be published?
by Charlie Cochrane
I can't think of any authors who've said to me, "Charlie, I wish I'd never been published," although plenty of them have said, "I wish I'd known that when I was a newbie author." There is plenty of really good advice out there about how to write a book, find the right publisher, get it submitted successfully, ensure the contract isn't taking you for a ride, etc, but not so much about what life is like after the acceptance letter. You need to have a good already-published-buddy or two to dish the dirt on that, so that's what I'll try to do. I can't promise this is comprehensive, but it's a start. And maybe that's my first tip:
make friends in advance, if you can, with some people who write in your genre and who you can trust to help, support and advise you. Because only they will understand the predicament that's being a published author, including the question…
"Where's the next book?"
Publishers like second books from their authors. Not necessarily a series, but a second, third, fourth product – especially if the first one has been successful. New books encourage sales from the back catalogue, and help to build up a reader base for an author, which is all to the good. So you may have spent four years polishing and honing that first work to perfection before you sent it to a publisher, then they say, "Great! We'll have that. And…um…can we have another in six months?"
So:
Think carefully about what you can commit to and don't make promises you can't keep. Have you got another book in you? Could you turn it out in the timescale requested or do you need to say, "Not six months, but a year's time is possible". Some authors can have one book in draft, another in edits and a new release being pimped about. Consider carefully whether you could commit to doing that and if you can't, don't let yourself be badgered into it.

If you're in that lull between submitting a book and hearing back, why not start work on another one? It won't be time wasted and you're unlikely to have that much free time again, because…
"I didn't realise I'd have to do all this!"
You're expecting edits and proofing and looking at cover art and all the rest. What you're maybe not expecting is the time sink that's social media. One of the big changes since the digital revolution has been the expectation from publishers that their authors will be selling their socks off. Goodreads, Facebook, Amazon author pages, blog tours, and all the rest – you could spend your entire day on them. With no time to write that next book or have a life. This is an area where you'll find lots of tips online. Here's some from me:
Don't let yourself be sucked in. You can waste a huge amount of time chatting on Facebook or wherever. Drop in and out during the day, choose a couple of places to hang out rather than having a huge presence everywhere, link your accounts so that when you blog at one place it appears at the others. If a technoamoeba like me can do that, so can you!

Do what you said you would when you said you'll do it. If you say you'll send a blog post by the 5th, don't leave it till the 12th. Turn up for chats. Make sure you don't overcommit and let people down, including yourself.

Play nicely. You may desperately want to tell a reviewer that they didn't understand your work of art, that they wouldn't have only given it one star if they really knew what you meant. Don't. Don't get your pals to fight your corner, either. It wastes time and makes you look like a wally. Ignore it.

Keep your fan e-mails. They'll cheer you up hugely if and when the bad reviews come or when you're having an "I can't write for toffee" crisis of confidence. But do try to respond to e-mails and to comments on your blog, or else you just look rude. Fans love communicating with authors. One of the saddest things I find is that guest authors at my blog rarely come back and respond to readers' comments.

Reuse material. Keep your interview answers, blog posts and the like, to be used again (maybe slightly revised) on a later date. That'll also let you take up the chance of a guest spot at short notice without having to invent something new.

Resist the pressure to sell all the time. Some readers only want to hear about book related stuff on your blog, others want to have other stuff too, not to be sold at continually. In the end, it's your choice, but be aware that too much pimping can be counterproductive. I'll give you an example. Someone sends me a friend request on Facebook. I accept the request. Next thing they send me a message asking me to like their author page, or check out their website, or read their books. I make a note never to buy anything from that author, on the principle that I didn't ask to friend them in the first place. To me, that's like accosting strangers in public and forcing them to look at your wares. Do not want!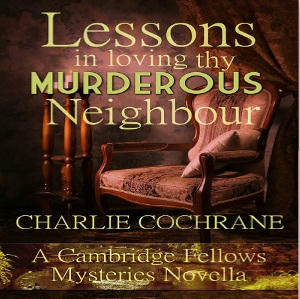 Excerpt!
Cambridge 1922 
"Owens? Owens?" Orlando Coppersmith's voice sounded louder, and clearer, from his chair in the Senior Common Room at St Bride's than it had ever sounded before. And with good cause.
"Steady on, old man. We're in enough of a state of shock without you making sufficient noise to wake the dead." Jonty Stewart smiled at his friend's uncharacteristic outburst. Although friendship would hardly be the most accurate way to describe their relationship. Even the description "lovers, companions, colleagues and partners in solving crime" didn't quite cover the depth of the bond they'd build up in nigh on twenty years. If their hair bore the odd silver thread, their ardour hadn't cooled.
"Wake the dead or, harder still, wake some of the dons," Dr. Panesar agreed, mischievously.
"Good point, Dr. P." Jonty sniggered. "Some of them give the impression they've been asleep since 1913."
A quick glance around the oak panelled room supported his assertion. St. Bride's may have been one of the most forward looking of the Cambridge colleges, embracing the fact the year was 1922 rather than pretending it was still 1622, but some aspects of the university, including crusty old dons, seemed to be an immutable fixture.
"In which case," Orlando pointed out, "we'd have ten years of history to explain to them, much of it unpleasant, let alone this latest scandal. St. Bride's men being asked to defend Owens. What is the world coming to?"

About Charlie!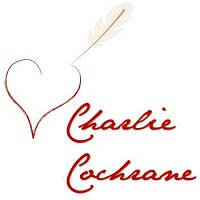 Because Charlie Cochrane couldn't be trusted to do any of her jobs of choice—like managing a rugby team—she writes. Her mystery novels include the Edwardian era Cambridge Fellows series, and the contemporary Lindenshaw Mysteries. Multi-published, she has titles with Carina, Riptide, Lethe and Bold Strokes, among others.
A member of the Romantic Novelists' Association, Mystery People and International Thriller Writers Inc, Charlie regularly appears at literary festivals and at reader and author conferences with The Deadly Dames.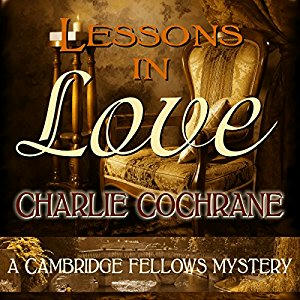 Giveaway!
Win an win an audio copy of Lessons in Love!
(Just leave a comment on this post)
One winner to be drawn from total comments from all blog tour stop.
(Ends when Charlie picks a winner)