Hi peeps! We have Grace Kilian Delaney popping in today with the tour for her new release Living On A Dare, we have a great guest post from Grace and a  fantastic giveaway where you can win an ecopy of Living on a Dare & a $5 Amazon GC, so check out the post and enter the giveaway! ❤ ~Pixie~
Living On A Dare
by
Grace Kilian Delaney
Stuntman Draven O'Connor never turns down a dare—even if it means getting down on one knee to propose to his former college roommate and friend. The same man he's been crushing on since the first day they met. The same man that has grown distant over the past year. And the same man who just agreed to be his fiancé.
Julien Bouchard is tired of living a lie. He spent the past year exploring his sexuality in secret, enduring countless dates with women to appease his mother, and dodging his best friend, Draven, who knows everything there is to know about him, except the one thing that could change their friendship. Ready to face his friend, he meets him at a bar and is greeted by an unexpected marriage proposal. The dare isn't surprising; it's the scorching hot kiss that sends Julien's head and heart in a tailspin—and gives him an idea for the perfect plan.
But perfect plans are never go according to plan, and news of their fake engagement spreads to their families as fast as a wildfire, forcing them to confront their true feelings about each other and hope they don't get burned.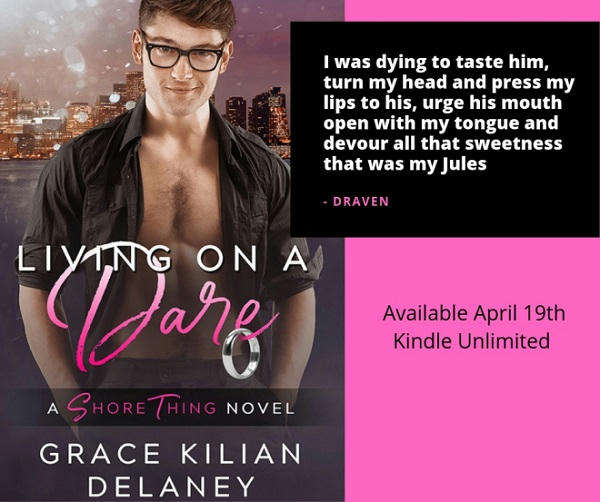 Grace Kilian Delaney!
Hi! I'm Grace Kilian Delaney and I'm grateful to be here at MM Good Book Reviews today to promote Living on a Dare, A Shore Thing Novel (Book One).
In the story, Jules is a dedicated worker. He has devoted his energy into becoming the best advertising executive he can be, sacrificing friends and family in the process. Despite his dedication to his job, he's laid off when the company he works for merges with another. The sudden blow pushes him into rethinking his direction in life, and since this is a romance story, it conveniently leads him into the arms of his long-time friend, Draven and their HEA.
Most everyone has experienced a sudden, unexpected jolt to something we might have taken for granted. The shock can come in many forms: a breakup, loss of a job, an accident, illness, or death to name a few. Often, these things are assigned a value of "bad," and we become bitter, angry, or jaded as we grieve for what we once had or believed we deserved. But sometimes, these things force us out of our comfort zone and into a better place and it takes a little time and distance from the event for us to realize it.
This happened to me several years ago when an illness forced me to rest and rethink my direction in life. I had been unhappy with my job but too used to the paychecks to switch professions. Oddly enough, freelance work came to me while I recovered, work that I could do when I had the energy to do it and it was work that I liked doing. The path wasn't easy. Hell, it wasn't even fun at times. But I am grateful for the illness because it forced me to do something that made me happy instead of settling for less.
In Living on a Dare, after Jules tackles loosing his job, he has one more difficult hurdle to overcome: the true test of what is most important to him. I dare you to read his story to find out what that challenge is and what he decides.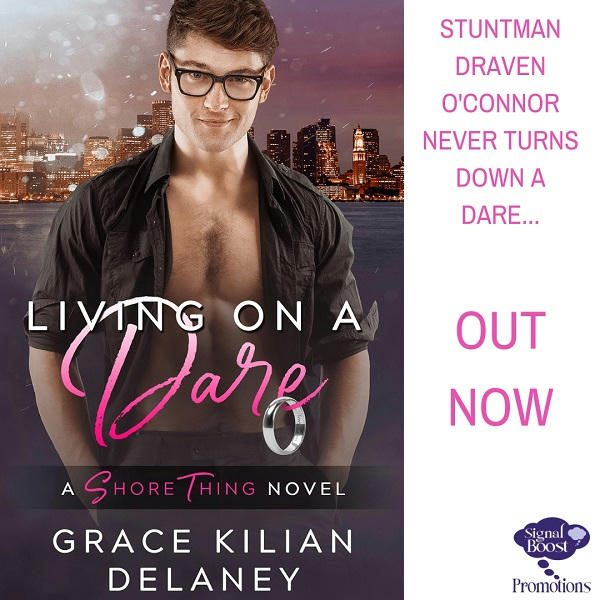 About Grace!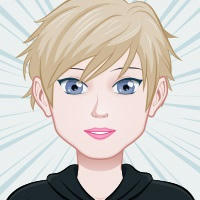 Grace Kilian Delaney is a LGBT writer, musician, animal lover, and author of the sweet and sexy bisexual romance Living on a Dare: A Shore Thing Novel. She spends her free time performing kitchen concerts to an audience of her two cats and a dog and loves long beach runs. Her previous books include Seven Minutes (Dreamspinner Press) and Waking Oisin (NineStar Press).
.
Facebook | Twitter | Website | Amazon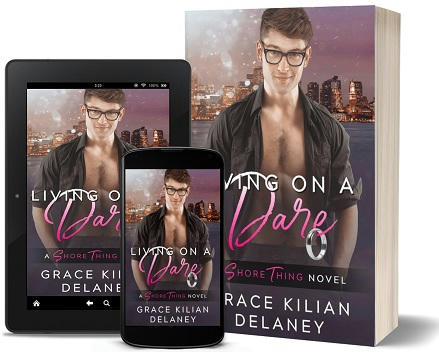 Giveaway!
Win a Ebook of Living On A Dare & $5 Amazon Giftcard!