Hi peeps! We have Kim Fielding stopping by today with her upcoming release Love Has No Direction, we have a brilliant guest post from Kim and a great excerpt, so check out the post and enjoy! ❤️ ~Pixie~
Love Has No Direction
by
Kim Fielding
Yet another series of poor decisions lands Parker Levin back in his mother's house, working at her coffee shop, and feeling like a failure. Then he learns his ex-boyfriend has died by suicide and things go from bad to worse. When he meets a handsome stranger, he doesn't have much left to lose.
Ten years ago Wesley Anker made a grave mistake. Since then he's lived in near isolation, supporting himself by making custom furniture and only rarely connecting with other people. When he attempts to make amends, he encounters Parker, a beautiful and colorful young man, and he agrees to Parker's impulsive request to join him.
Together, Parker and Wes find quick friendship and fierce attraction. But Wes's past demons haunt his footsteps, and Parker's struggle to plan a future has him stumbling through life. Then they uncover evidence that suggests Parker's ex's death might not have been a straightforward suicide, and every path seems to lead to dead ends and destruction. Can Parker and Wes find their way to lasting love when the route is hidden?

Kim Fielding!
Hi! Kim Fielding here to celebrate the release of Love Has No Direction, my 26th novel!
One of the protagonists in this book is 27-year-old Parker Levin, who sometimes works at his mom's coffeehouse, P-Town. (You might remember P-Town from the previous books in this series. But if you haven't read those books, no worries! Love Has No Direction works well as a standalone.) It's not exactly Parker's dream job, but he's good at it, and he's grateful to have a place to land every time his bad decisions yank the ground out from under him. And—bonus!—P-Town is where he meets Wes Anker, who also has some bad decisions in his past.
At home, I'm more likely to drink tea than coffee. But I do have some favorite coffee drinks, which I enjoy greatly during my travels. In honor of P-Town, I thought I'd share four of my top three choices.
At number three, we have espresso. I know, boring, right? It's certainly not an exotic choice in the US. But what I like best about espresso is sipping it very slowly at a sidewalk café in Croatia, chatting with a friend and watching people walk by. Croatians have made an art of this process—a lifestyle, almost!—and meeting someone for coffee is required for both social and business engagements. In some cafés, your espresso will come with a small cookie or two, and it's nearly always accompanied by a glass of water. It'll probably set you back less than $2, and you're allowed to nurse that one little cup all day if you want to.
For number two we have a wonderful warm-weather drink: eiskaffee. It's a fairly simple concept of brewed, cooled coffee, vanilla ice cream, and whipped cream on top. I first became enamored of eiskaffee in Vienna, where the they serve it in tall glasses with a spoon and a straw. Sometimes they add shaved or powdered chocolate on top or a cookie of some kind on the side. I've made these at home too, and they've tasted great, but for the full experience they are best consumed at a sidewalk café, perhaps with a few Mozart impersonators hovering nearby.
And number one? For me, that's Bosnian coffee. It's very similar to Turkish coffee, which isn't surprising since Bosnia was part of the Ottoman Empire for several hundred years. Bosnian coffee is brewed in a long-handled pot (usually copper) called a džezva. It's served in the pot, which is placed on a copper tray along with a cup, a couple of lumps of sugar, and a little rahat lokum (Turkish delight). Coffee is absolutely central to Bosnian culture. Walking around the old part of Sarajevo, I've seen the coppersmiths and jewelers standing outside their shops and chatting over Bosnian coffee, just as their ancestors likely did four centuries ago. My favorite place to drink Bosnian coffee is in Sarajevo in the courtyard at Morica Han, where a caravanserai (a roadside inn) was established in the 16th century. I love the idea of following almost half a millennium of tradition.
How about you? Do you drink coffee? If so, what's your favorite way to consume it?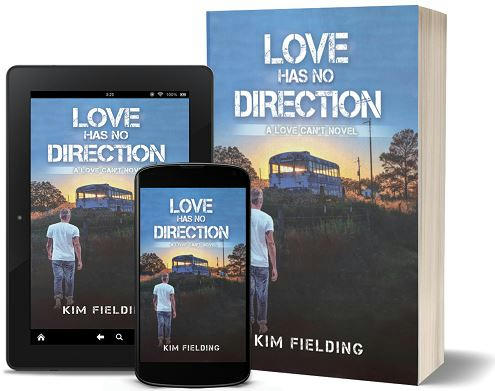 Excerpt!
WES USUALLY liked the drive from southern Oregon to Portland. The first part had some nice forested mountains, and the straight shot up the Willamette Valley brought green fields and distant hills. Sure, traffic would get obnoxious as he neared Portland, but he generally didn't mind. He was rarely in a hurry, and the van's great sound system had been a worthwhile splurge.
Today was different, though. Gray skies refused to give up their moisture, and the road felt unusually bumpy under his tires. The van—he'd named it Morrison—grumbled loudly and fought his control like a balky mule. Every note of music jangled his nerves so badly that he finally turned it off. The real problem was what awaited him.
The furniture delivery would happen first, and that was fine. He'd unload the table-and-chairs set he'd so carefully crafted, and the store owner would give him a nice fat check. Usually after he unloaded the van, he'd take himself out for pizza because he couldn't get a decent pie anywhere near where he lived. He'd often visit his favorite hardware store and maybe pick up some antique fittings to incorporate into a future project. Then he'd almost always head over to Powell's and spend a couple of hours browsing the miles of bookshelves. By then rush hour traffic generally had abated, and he'd either start the drive home or find someone to hook up with. He used to go to bars for that, but lately he'd been using an app. When he finally returned to his comfortable, isolated home, he'd make preparations to begin another table or maybe a dresser or bookcase.
That was the customary plan. Today, though…. After dropping off the furniture, he'd be facing the ghosts of his past. He hated ghosts.
"They'll keep on haunting you if you don't face them." Frowning, he turned the music back on. It was better than giving himself smug advice.
Black Lightning Interiors occupied a former cracker factory near the edge of the Pearl District. The building's owners had retained as many of the original architectural details as possible when they converted the ground floor to retail space and the upper floors to lofts, but they had succumbed to practicality by installing showroom windows along the sidewalk. Wes parked in a loading zone in front of the building and smiled when he saw one of his pieces on display: a walnut-and-maple credenza with weathered steel legs. He texted Miri, the shop's owner, to let her know he'd arrived. A moment later she appeared, along with a couple of her employees.
"You haven't sold the credenza yet?" he asked after he shook her hand.
"We sold it the day you delivered it. But the buyers are remodeling their house, so we're keeping it on display until they're ready." She chuckled warmly. "I could have sold that thing about a hundred times over—I've had a lot of offers. I think I need to up the prices on your pieces."
Wes thought eight thousand bucks was already a hell of a lot of dough just to store a few dishes, but he wouldn't complain.
It took the four of them only a few minutes to get the table and chairs out of the van and into the store. Miri had already set up a spot where the lighting would accent the detailed wood inlays.
"Gorgeous," she said, stroking the gently arched back of a chair. "Really stunning work, Wes."
"Thanks. I appreciate you taking it on." He could have found buyers closer to home, but not at the prices Miri gave him. Besides, deliveries gave him an excuse to visit civilization every now and then.
"It's my pleasure. You know that."
They walked through the store together, pausing periodically as she pointed out items she knew he'd appreciate. Miri had excellent taste—hey, she carried his stuff!—and he always liked new inspiration. They finally arrived at her office, which was crowded with catalogs, magazines, and stacks of papers. "Coffee?" She gestured toward an espresso machine.
He shuddered as he remembered what he had to do next. "No, thanks. Drank too much on the drive up."
"It's a long haul for you. Must get boring." Miri pulled a checkbook out of her desk drawer and spoke as she wrote. "You know, you could increase your output tenfold—more than that—and I'd still sell everything you made."
"I'm doing as much as I can. Unless I start cutting corners and lowering quality, which I'm not going to do."
"Oh, I didn't mean to imply that. Not at all." She signed the check, tore it from the book, and recorded it in the register. "What I meant is maybe you could consider taking on some employees. People you could trust to be good craftsmen. Opening up a real workshop, maybe closer to Portland."
"I can't—"
"I've been thinking about this, Wes. I know we're talking about a lot of capital up front, but we can sit down with my accountant and work something out. Partnership, loan… whatever makes sense."
Shit. Most people would be ecstatically grateful for an offer like this. Miri was widely respected, not just in Portland, but throughout the West Coast. People came from LA to consult with her and see what she had to offer. But just thinking about her plan made his chest feel tight.
"I need to stay small for now," he said quietly.
Maybe he sounded stricken, because she frowned a bit but didn't push the matter. She handed over the check. "It's always a pleasure, Wes. I hope to see some more from you really soon."
"A couple of weeks. Probably." As usual, he didn't commit to a timeline or a specific project. At one point she'd urged him to let her know in advance what he was going to make—maybe even provide an idea book customers could leaf through—but he said no. It would stifle his creative process, he said. Which was only a partial lie.
Wes and Miri exchanged a few minutes of small talk before he said goodbye. He drove a few miles to the bank, where he deposited the check and withdrew a few hundred dollars in cash, which he tucked into his wallet. If he keeled over and died during his next errand, at least they'd find enough money on him to cover his cremation.
Yeah, that wasn't entirely a joke.
After seriously considering excuses to procrastinate, he drove across the Morrison Bridge and up Belmont. He kept going all the way to Mount Tabor, where he pulled into a parking lot, shut off the engine, and spent fifteen minutes calling himself names. He eventually resorted to his mental teddy bear, the one thing most likely to calm him when the world spun too fast. Checking to make sure the van windows were rolled up, Wes closed his eyes and began belting out "Sloop John B."
After he'd sung it three times, Wes felt good enough to start up the van again.
He was back on Belmont, where parking proved to be a challenge. He couldn't exactly squeeze Morrison into a tiny spot. He circled for nearly ten minutes before he finally parked, four blocks from his destination. A four-block walk that offered the likelihood of chickening out again.
"Nope," he said as he locked the van's door. "Be brave. Nobody's going to be shooting at you." Probably.
He hummed the Beach Boys quietly as he traveled the sidewalk.
Drawing close to his destination, he saw a man standing outside under the awning, looking thoughtful. And looking, in fact, like a human rainbow: orange hair, brilliant pink hoodie, yellow jeans, green sneakers. He was a literal bright spot in a gray landscape, and he was handsome too. Almost beautiful, really. And far too young for Wes, who was on the far side of his thirties. This kid looked like he was still in college. Nevertheless, his colorful presence soothed Wes's nerves a bit. Wes nodded at him while reaching for the door, and the kid smiled back. Oh yeah. Definitely beautiful.
Concentrating on that lovely face rather than on what was going to happen soon, Wes entered the coffee-and-cinnamon-scented warmth of P-Town. He ordered a decaf and an oatmeal raisin cookie from the very pregnant woman behind the counter and took his purchases to a small table at the back of the café. A good place to see everyone who entered without being spied right away.
There weren't many other customers at the moment. Most people had already eaten lunch, and it was still too early for late-afternoon caffeine needs. Billie Holiday sang through the speakers, colorful paintings hung on the walls, and his chair was comfy. He would have loved this place under other circumstances. He might have stayed for a couple of hours, sipping drinks and reading a book. But not today.
P-Town had never been his particular hangout when he lived in Portland, although a few coworkers favored the place and had occasionally brought Wes along. He was hoping they still came here—while at the same time fervently wishing they did not.
Suddenly the rainbow man burst into the café, phone in hand, his expression so stricken that Wes nearly leapt from his seat to offer help. But the kid rushed across the floor and disappeared through a door behind the counter, leaving Wes seated and rubbing his chin. The kid had looked content when he was standing outside a few minutes earlier. What could have happened in such a short time to distress him so deeply? Was there something Wes could do to help?
He almost laughed out loud at that last thought. He couldn't even help himself, aside from getting through the basic motions of life. What the hell could he possibly do for a stranger?
He dissected his cookie and tried not to look as if he were stalking someone, even though he sort of was.
A few customers wandered in: a white-bearded man in his late sixties, a pair of elderly ladies wearing matching cat-print sweatshirts, a young woman in a suit and carrying a laptop case. They bought drinks and food and sat at tables. The Billie Holiday album ended, and Etta James piped up instead.
Wes thought about a coffee table he might make out of reclaimed oak and a nice hunk of driftwood. He'd been considering a nautical theme, with the oak resembling a ship's profile and the driftwood, which would support and arch over the oak, shaped to suggest a sea monster. A little more over-the-top than his usual work, but it would be fun. Wes could almost feel the smooth wood grain under his fingers and the worn handle of the coping saw in his palm. He did most of his work outside, under a large plastic canopy he'd strung between branches, and the resident scrub jays seemed to enjoy watching and chattering at his progress. If Miri didn't want the sea-monster piece, maybe he could sell it elsewhere. He might even—
"What the fuck are you doing here?"
Startled from his reverie, Wes almost fell out of his chair. He found himself facing two scowling men: one of them short and wiry, wearing a tailored black suit and blackberry-colored shirt, the other man tall and muscular and in a green uniform.
Wes held up his hands and addressed the large man, who he knew was a better bet for reasonable conversation. "Hi. I was hoping I'd see you here. I wanted to—"
The smaller man took a step nearer. "You can get your miserable ass out of that fucking chair and drag yourself back to whatever shit-slicked hole you crawled out of." He looked as if he desperately wanted to pull his gun.
Yeah, this was going well.
Wes didn't lower his hands. "Please. If you could give me—just five minutes, okay? Then you never have to see me again. Please?" He knew he sounded pathetic and desperate, but then he was pathetic and desperate, so at least he was consistent.
"Now is not a good time." Jeremy Cox didn't swear at him, but his jaw looked tight and his hands were loosely fisted. Wes was a bit confused—Jeremy should have been wearing a blue uniform rather than green—but that wasn't the issue at the moment.
"I'm sorry. I live all the way down in Rogue Valley, though, so I can't really…." Shit. He rubbed his face hard. "I sort of really need to do this now. Please." Because if he left now, he'd never summon the courage to try again.
Nevin Ng, who had apparently worked his way up to detective in the ten years since Wes last saw him, snarled. "Go the fuck away, Wanker."
Before Wes could make an even more pitiful appeal, a woman in a coffee-cup-print dress sailed over. "Hey, what's going on? Parker's waiting for you, and he's falling apart."
Nevin looked uncharacteristically chagrined. "Sorry, Rhoda. We're just getting rid of this fuckface."
For the first time, she looked at Wes, a sharp assessment that probably missed very little. "He doesn't seem like he needs getting rid of."
"He fucking does. He's bad news. When he was in the bureau, he—"
"That was a decade ago!" Wes interrupted. "I'm not that guy anymore. That's why I'm here."
Nevin opened his mouth again, but the woman—Rhoda—held up her hand, and he remained silent. Which was a miracle in itself, because Wes didn't think anyone could get Nevin Ng to shut up and back down.
"Whatever old drama you three have is currently upstaged by my son's new drama. I don't think this man— What's your name?"
"Wes. Westley Anker."
"I don't think Wes is going to cause any trouble right now. Are you?"
Wes shook his head. "No, ma'am."
She sighed and took Nevin's arm. "You hear that? He ma'am'd me, so he can't possibly be a miscreant. He's going to sit here with his cold coffee—get a warm-up, Wes—and crumbled cookie, and you two are coming with me. You can yell at each other later."
Maybe Nevin would have argued, but she still held his arm. And then Jeremy gave his shoulder a gentle shove. "C'mon. Rhoda's right. We need to triage the emergencies."
Wes didn't feel like an emergency. Mostly he felt exhausted. Maybe he should switch to full-caffeine espresso.
Jeremy and Nevin glared at him once more before stomping away. They went through the same door the rainbow kid—Parker, Wes supposed—had gone through. Rhoda remained, hands on hips, staring at Wes. "Those are two of the best people in this city, so normally if they told me to get rid of someone, I'd listen. But I'm not getting an off vibe from you at all. So I'm going to give you this chance, and when they're done dealing with my son, the three of you can work out your problems."
"Thank you," Wes murmured, genuinely grateful.
"You're not going to make me regret this decision, are you?"
"God, I hope not."
His answer must have come out more fervently than he intended, because Rhoda laughed. "Yeah, I think I'm right about you. Sit tight, honey."
She walked away and joined everyone else on the other side of the door, and Wes sat tight. He didn't want to. His muscles twitched with the urge to run away—back to Morrison and then to the Rogue Valley. But this Rhoda woman apparently believed in him, so he stayed. Besides, he was dying to know what had gone wrong in Parker's life. He hoped it was nothing too awful. Someone that dazzling ought to be immune from disaster.
The other customers who'd been watching the entire little show got bored and turned their attention back to phones, laptops, and conversations. After popping a crumb-covered raisin into his mouth, Wes stood, grabbed his cup, and went in search of a refill.

About Kim!
Kim Fielding is the bestselling, award-winning author of numerous m/m romance novels, novellas, and short stories. Like Kim herself, her work is eclectic, spanning genres such as contemporary, fantasy, paranormal, and historical. Her stories are set in alternate worlds, in 15th century Bosnia, in modern-day Oregon. Her heroes are hipster architect werewolves, housekeepers, maimed giants, and conflicted graduate students. They're usually flawed, they often encounter terrible obstacles, but they always find love.
Having migrated back and forth across the western two-thirds of the United States, Kim calls California home. She lives there with her family and her day job as a university professor, but escapes as often as possible via car, train, plane, or boat. This may explain why her characters often seem to be in transit as well. She dreams of traveling and writing full-time.
Contact Kim:
Website | Twitter | Facebook | Tumblr