Hi guys! We have Jessie G. Popping in today with her new release Our Reason, we have a great excerpt so check out the post and enjoy! <3 ~Pixie~
Our Reason
(Sizzling Miami 08 / Red & Bull 03)
by
Jessie G.
Married life is everything Bull and Red could have hoped for. It's not something they'd ever take for granted and the need to pay it forward is a trait the husbands happily share. When the new director of the Bennett House asks Red to teach an art class, he isn't entirely sure how it will help, but he's more than willing to try. Before Bull, he used his art to purge his demons and sharing that with those in need of an outlet for their own pain was a gift he never considered giving. Each week he is rocked by the artful outpouring of emotion and the gratitude of his students. One by one, they burrow into his heart…but none more so than Dillon Young.
Always holding himself apart from the others, the wisp of a boy keeps his head down and hides behind a mangy, overgrown length of dark hair like a shield. Despite his best attempts not to see himself in all the young men that come through the center, everything about Dillon calls out to Red. Needing to share their encounters, and maybe hoping for a little perspective, he turns to the one man he knows he can always count on. Expecting Bull to be the voice of reason had been a fool's mission from the start and soon they're both invested in helping Dillon.
There's no doubt they have an abundance of love to share and if ever there was someone who needed it, Dillon was the one. Between Bull's strength and Red's patience, they'll help Dillon learn to trust again and in the process, create a family that none of them intended. Though they never envisioned themselves as parents, Bull and Red will find room in their happily ever after to save the child they didn't know lived in their hearts.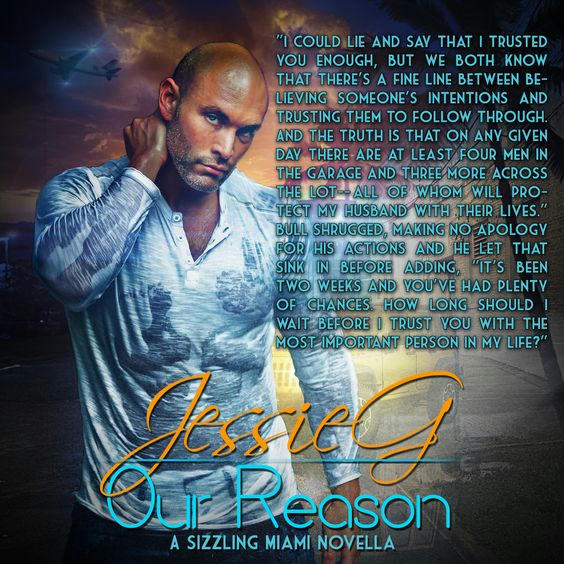 Excerpt!
Dillon was at school when the center called about a job interview and his grandmother made the appointment before he knew it was happening. When he walked through the door, she was waiting with the news like they'd won the fucking lottery. He tried not to dampen her relief, but it only added weight to already high expectations—especially because Dillon knew it would probably blow up in his face. One lesson he learned in this fucked up life was that the more he wanted or needed something, the harder it was to get.
And they needed this. Desperately.
His grandmother tried her hardest, but they were barely getting by and all it would take was for the wrong person to notice. Dillon knew all about services that were supposed to protect children and wanted no part of being sent to some group home where he'd have to grovel or worse just to earn a blanket and a meal. More than that, he definitely didn't want to be sent back to his mother.
Alabama had done both to him. First, taking him out of a situation they called dangerous only to put him someplace worse, then returning him because his mama proved herself reformed. The joke was on him for believing that things would be different. That she'd actually be the mother he'd always wished for. Now he knew better and having that threat hanging over their heads made him willing to do anything. Including allowing himself a moment of hope that maybe—just maybe—if the center vouched for him, then it might be doable.
Turns out, hope had a seriously screwed up sense of humor and Dillon really hated the thing that happened in his stomach when he heard the name of the business. The same one he'd seen it on the side of the tow truck that Mr. Connor's husband drove. That massive beast gleamed in the sunlight and was impossible to miss, just like the man who drove it.
Dillon would never admit that he was both intimidated and fascinated by that big, bald, hulk of a man, but he was. How could he not be after seeing how that massive mountain treated his husband? Or that he had a husband to begin with? Men like that weren't gay, they weren't nice or gentle…or so he believed. That was his experience and he hated that someone was making him question it.
The Proud Trust
Home of LGBT+ Youth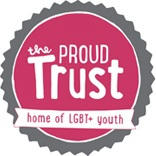 The Proud Trust is a life saving and life enhancing organisation that helps young people empower themselves to make a positive change for themselves and their communities. We do this through youth groups, peer support, managing the LGBT centre for Manchester, delivering of training and events, Campaigns, undertaking research and creating resources.
To find out about all the lovely people and partner organisations that help make all this happen check out our website. The Proud Trust 
Many young people say their LGBT+ youth group has saved their life.
You can help a young person living in the North West stay safe and reach their potential. There are many ways you can support us:
Although the legal rights for people in the UK identifying as lesbian, gay, bisexual and trans have improved dramatically in recent years, changes in legislation can only go so far. Daily life for many LGBT+ people of all ages can be challenging, with discrimination and prejudice leading to poor mental and physical health, low confidence and isolation from mainstream society.
Young people questioning their sexual or gender identity can struggle to access the support they need; fearful of the potential consequences. Young people who have come out to family and friends may be facing bullying, abuse, familial rejection or violence.
Here at the Proud Trust we help young LGBT+ people to obtain support in a safe and welcoming environment: a place where they can be proud of who they are, explore their identity and make friends with other young people.

About Jessie!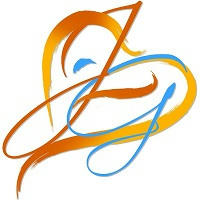 Like many readers, the dream of being a writer has been with me a long time. After three decades of trying, I'd begun to doubt. Thanks to social media, I followed my favorite authors hoping to glean some words of wisdom as I pounded out half-formed ideas with alarming regularity. Two repetitive themes emerged: to be a great writer you must read a lot and your butt must be in the chair every day like it's a job. The more you write, the easier it will be to write and the better you will be at writing. I took that advice to heart and write every day. With three series in the works and a full schedule of releases planned for the next two years, it's been amazing to have made this dream my reality.
I am a firm believer in marriage equality, love at first sight, power dynamics, and happily ever after. I'm a lover of strong secondary characters, and series filled with families—biological or chosen. All are themes you'll find throughout my books.
Contact Links:
Facebook  | Facebook Author Page | Facebook Author Group | Website | Amazon Author Page |  Goodreads | Twitter | Pinterest | Tumblr (NSFW 18+) | Google + |  Ello | TSU | Newsletter: http://eepurl.com/bhuja1