Hi peeps, we have Sam Burns and W.M. Fawkes stopping by today with their new release Patron of Mercy, we have a brilliant giveaway so check out the post and enter the giveaway! ❤️ ~Pixie~
Patron of Mercy
(Lords of the Underworld 03)
by
Sam Burns & W.M. Fawkes
Lach has spent the last few thousand years counting only on himself. What he needed, he took. What he wanted, he won with charm. All except a god he turned his back on an age ago, when he had a different name and didn't know what he was giving up.
Thanatos, god of merciful death, is one of the gentlest gods in the pantheon—easing the transition between life and death for billions of mortals. But he has faced eternity alone. After breaking his heart on the sharp words of a fisherman's son, he hasn't been able to connect with anyone.
Now, Lach is crashing back into Thanatos's life, dragging him into an adventure that could save the world . . . or kill them both.
PATRON OF MERCY IS THE THIRD BOOK IN A SERIES, BUT CAN BE READ AS A STAND ALONE NOVEL.



Lords of the Underworld series!
Prince of Death (book 01)
.•.•.**❣️ Amazon US | Amazon UK ❣️**.•.•.
Prince of Shadows (book 02)
.•.•.**❣️ Amazon US | Amazon UK ❣️**.•.•.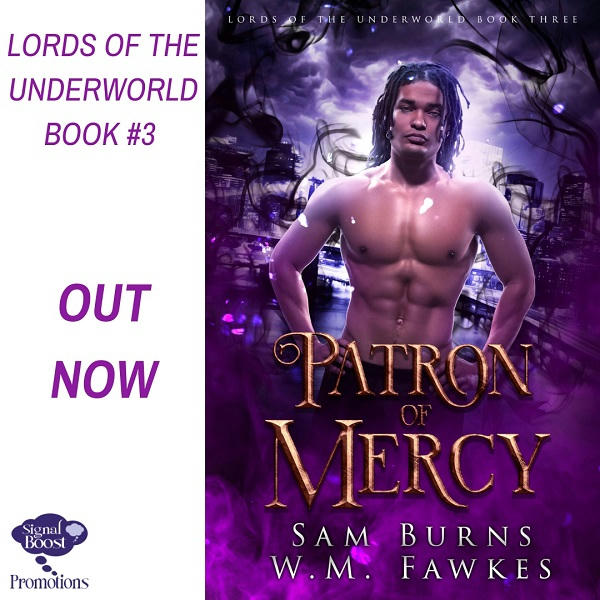 About Sam & W.M.!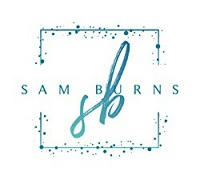 Sam Burns wrote her first fantasy epic with her best friend when she was ten. Like almost any epic fiction written by a ten year old, it was awful. She likes to think she's improved since then, if only because she has better handwriting now.
If she's not writing, she's almost certainly either reading or lost down a wikipedia rabbit hole while pretending to research for a novel.
.
Facebook | Twitter | Goodreads | Pinterest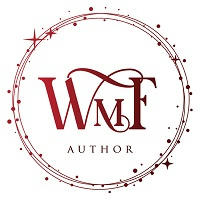 W.M. Fawkes is an author of LGBTQ+ urban fantasy and paranormal romance. With coauthor Sam Burns, she writes feisty Greek gods, men, and monsters in the Lords of the Underworld series. She lives with her partner in a house owned by three halloween-hued felines that dabble regularly in shadow walking.
.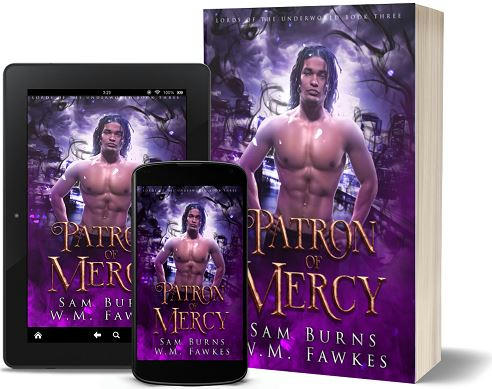 Giveaway!
Win an Ebook of Patron Of Mercy!