Hi guys, we have Alec Nortan stopping by today with his new release Payback, we have a great excerpt and a brilliant $10 NineStar GC giveaway, so check out the post and enter the giveaway! ❤ ~Pixie~
Payback
by
Alec Nortan
When Josh's sister, Cherry, is kidnapped, her family decides to follow the kidnapper's instructions and pay the ransom. But when Josh gets attacked and robbed before freeing his sister, they have no choice but to call for the FBI's help.
For Agent Phisburry, this is just another kidnapping. Once she successfully gets the girl back to her parents, safe and sound, the difficult task to find the kidnapper—who managed to get away with the ransom despite all the tracking devices—begins. She has to find who's telling the truth, and who's lying, to uncover what everyone's trying to keep secret.
Warning: brief references to the mistreatment of a child
Excerpt!
Payback, Alec Nortan © 2018, All Rights Reserved
Chapter One
Beep beep beep.
Josh stopped the shrill wake-up call with a brusque slap on the top of the clock radio, a red and blue plastic cube he'd had for as long as he could remember. He hopped out of bed and walked to the bathroom for the shower he needed to make his brain work again. One perk of having rich parents: all the bedrooms in the house had their own bathroom attached. His wasn't the biggest nor the fanciest, but it had all the equipment he required. And it was needed, judging by how much time his sister spent in hers. If they'd had to share one, he'd be late to school every day. Probably even late for lunch…
It had gotten a little better lately. A boyfriend seemed to be a good enough incentive for her to rush around.
Josh groaned at the thought and opened the closet to choose what he would wear that day. Not that he had much choice. His closet was big, bigger than his bathroom even, but most of the shelves he looked at were desperately empty. His parents might be rich, but they believed that a boy his age had to learn how to be independent. They had stopped buying him clothes three years ago when he had turned fourteen. His birthday present had been five hundred bucks and an interview for a job after school, which he refused to go to. And of course the news that, from then on, if he wanted something, he would have to pay for it with his own money. All he would get would be a roof over his head, food, school tuition, and a few basics, although all these luxuries were not free. His father had set a monthly rent that Josh had to pay.
Josh didn't even try to haggle. He knew it would be hopeless. His father's threats were never empty ones, and when he made a decision, there was no way to sway him. So, instead, Josh cut down on all his unnecessary spending. He stopped going out with his friends, as booze and gas weren't free. His taste for designer clothes got crushed too. The only expense he did not give up was the little gifts for the girlfriend he was dating then—without them, he knew she would leave him, and he needed her around even if their relationship was a fraud. It was a cover-up to hide the real him from everyone, girlfriend included. No one could learn about his sexual preferences. It would only make everything worse.
Despite his efforts, the money his parents had given him was gone before he noticed it. He eventually got the job his father had referred him to, and his first paycheck came as a real relief, but it wasn't enough to prevent him from having to choose between food and clothes a week later. The need for new underwear and shirts was too urgent, and he decided he could skip a few meals.
Josh learned the hard way, but he learned. As he outgrew things or wore them out, the heaps of branded clothes were slowly replaced by much cheaper versions, and only when necessary. He stopped buying his girlfriend presents and, unsurprisingly, got dumped. At least she had the decency not to lie about the reason why she did it. Josh's situation didn't get worse for losing her. If anything, it improved. He didn't have to force himself to buy ridiculously expensive gifts anymore, and as he was now working, he didn't need another alibi. He was simply too busy to get into another relationship.
He'd never had any reason to be popular at school. He wasn't good at sports; he was average looking; his grades were not the best. He had never cared about all that before: his parents were rich, and at school, that alone opened a lot of doors. Doors that closed again one after another when his access to a seemingly endless amount of money vanished. Almost overnight, he lost his social rank and merged into the anonymous mass.
He chose gray cargo pants and a faded blue T-shirt. The cuts weren't great, but time had given the fabric a slightly worn-out touch that he liked. The pants would never compare to a pair of the designer jeans he used to wear, but he didn't look too bad in them. A little gel to smooth his short-cut brown hair, and he was decent enough to start the day.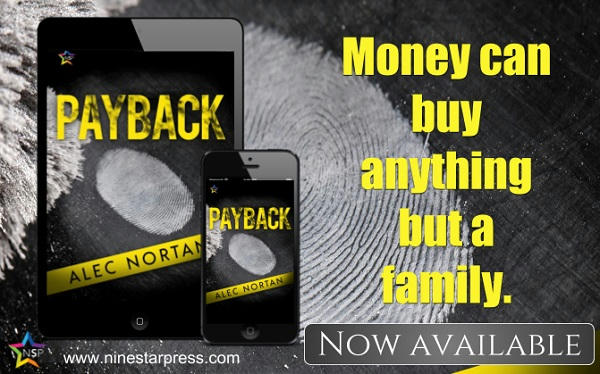 About Alec!
Alec Nortan is a French social services worker. Though he learned English at school, he chooses this language to write in. His works are gay-related fictions, varying from young adult, science fiction or fantasy adventure, to romance.
Facebook | Goodreads | Email: alecnortan@gmail.com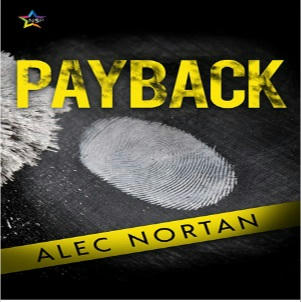 Giveaway!
One lucky winner will receive a $10.00 NineStar Press Gift Code!