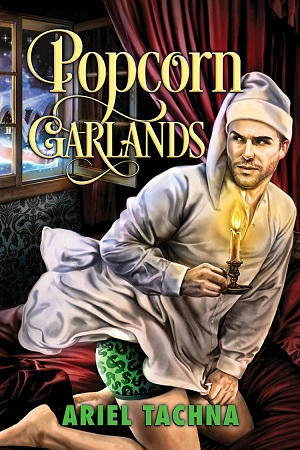 Title: Popcorn Garlands
Series: Dreamspinner Press 2016 Advent Calendar Bah Humbug.
Author: Ariel Tachna
Genre: Christmas, Contemporary
Length: Short Story (26 pages)
Publisher: Dreamspinner Press (11th December 2016)
Heat Level: Low
Heart Rating: ♥♥ 2 Hearts
Blurb: Carlos Mendez spends all year working hard at his Houston-based landscaping business, and he sends every spare penny he earns back to his family in Mexico. By the time the holidays roll around, he doesn't have much patience for the unadulterated greed and consumerism paraded past him. But a chance meeting with his neighbor, Ned Williams, and Ned's cancer-stricken daughter, might help to remind him of the real meaning of the season—something beyond the gaudy lights and extravagant displays—something he wants to be a part of. 
ISBN: 9781635331738
Product Link: https://www.dreamspinnerpress.com/books/popcorn-garlands-by-ariel-tachna-7967-b
Reviewer: Veronica
Review: Carlos Mendez considers himself a Scrooge. He hates Christmas because people use the Holidays for more of the receiving of Gifts than what it's meant to be. The Love, Charity and the Selfless acts that people give to others.
 He meets his new next-door neighbor Ned and his 5-year-old daughter after he sees the type of Christmas decoration that he has up. Carlos sees the struggle Ned is going through to put a smile on his sick daughter's face. Carlos sets out to help them both any way that he can, so they can both enjoy Christmas.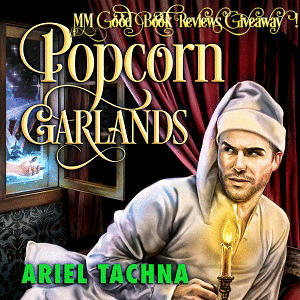 1st prize $100 DSP credits!
2nd prize $50 DSP credits!
3rd prize $25 DSP credits!
4th prize $25 DSP credits!
Pixie's Question!
In which country does Santa have his own personal postcode HOH OHO? 
(Just leave a comment with the answer on this post)
(Winners will be picked by a dart on 1st January 2017)