Hi guys, we have T.A. Moore stopping by today with her new release Prodigal, we have short guest post from T.A., Part 6 of Feet of Clay and a fantastic $10 Dreamspinner GC giveaway, so check out the post and enter the giveaway! ❤️ ~Pixie~
Prodigal
by
T.A. Moore
Fifteen years ago Sammy Calloway disappeared on his way home from school. Now he's back… or is he?
Boyd Maccabbee has spent his life second-guessing his actions on that fateful day. What if he'd done something differently? Maybe Sammy would have made it home safe and never become Cutters Gap's most tragic famous son. Or would it have been Boyd who was never seen again? When the police find new evidence on the disappearance, Boyd hopes to finally get some answers.
The last thing Morgan Graves needs is to be dragged into some old case about a missing kid. He doesn't know why police hit on his DNA, but he's not Sammy Calloway. He thinks he'd remember being kidnapped.
He knows he'd remember firefighter Boyd.
Drawn into the complex web of suspicion, grief, and anger that has knit Cutters Gap together in the years since Sammy's disappearance, Morgan struggles to hang on to himself when everyone already assumes they know him.
And somewhere, the truth about Sammy Calloway is waiting.

T.A. Moore!
First of all, thank you so much for having me! I'm thrilled to be here with my new release Prodigal, the first in the Lost and Found trilogy. Prodigal is set years after the disappearance of a child in Cutter's Gap left the town, and the people left behind, shattered. In 'Feet of Clay' I revisit Cutter's Gap in the years between Sammy Calloway's disappearance and the start of Prodigal.
I hope you enjoy it.
Feet of Clay Part 6!
When he wasn't picking up underage girls, Leary was a trucker. Long haul, since no one local would hire him anymore. Twice he'd been caught with bales of drugs in the back of the truck, but he'd snitched on someone higher up than him both times. All told, with everything he'd been caught red handed doing, Leary had served maybe a year, in installments, in prison.
Mac got it. He hated it, but he got it. It was better to take out guy who ran Leary and five others like him, instead of just one courier. More drugs off the street, fewer deaths–the best result. Except there was always another dealer to step in, and when Mac thought about what he'd have to tell Lottie's parents if Leary was involved again?
It just seemed like a result, not the best one.
Mac headed down the backroad towards the Interstate. If Leary was going to pick Lottie up anywhere it would be at the truckstop, so he could claim he wasn't looking for her.
Two miles away from the interstate his headlights picked out the dirtbike in the road. It lay on its side, half the metal scraped off on the road.
"Shit." Mac hit the brakes hard and wrenched the wheel to the side so he didn't drive over it. The smell of hot rubber filled the car as it rocked to a stop. He left the engine running as he jumped out and grabbed his torch off his belt. The bright beam picked out the pot-holed road and the battered, dark blue hatchback parked precariously on the shale verge.
Mac's stomach hit his boots as a dread he'd never really allowed to be anything jolted ninety percent of the way to reality. He ran over to the car and found Donna Calloway, in bloody nurse's scrubs, crouched by an unconscious girl's side. She had both hands, scrubbed pink and the nails clipped short, around Lottie's leg as she held the girl's shredded lower leg up in the air.
"Jesus," Mac said.
"Head injury and crush trauma," Donna said in a clipped, exhausted voice. Her hands were steady, but her shoulders trembled slightly as she spoke. "It's a fucking dead zone here. I couldn't get through to anyone, and I wrecked my knee when I went off the road. I can't get her in the car on my own."
Mac called it in and then scrambled down over the edge of the road to spell Donna. The flesh under his fingers felt cold and he wasn't sure whether that was the cold or the bloodloss.
This close to Donna he could smell beer on her breath. A yeasty smell that he might have missed in the sweat that soaked her if he'd not been looking for her. She sat back and lit a cigarette with shaking fingers, with a glare for him when he must have looked disapproving.
"Donna," Mac said. "You been drinking?"
She drank, everyone knew that. She drove as well, but only out here on the empty backroads as she thought she might just…come across her son. A couple of times she'd just slept it off at the side of the road and a patrol officer had found her. Once she'd driven through a fence.
They should have charged her, but she was Donna Calloway. Her story was a tragedy, and why make it uglier?
"I didn't hit her," Donna said.
"That's not what I asked," Mac said.
"Go fuck yourself."
They sat in silence for a while, as Donna checked Lottie's pulse and Mac strained his ears for the sound of the ambulance.
"It was a coyote," Donna said eventually. She pinched the cigarette out between her fingers. "They just run into the road. I've nearly hit one a couple of times. She just laid that silly little bike down and…she wasn't wearing any gear. Poor kid. Just unlucky."
Mac ducked his head to scratch the side of his nose on his shoulder. "Actually, all things considered, maybe not."
Professor Masterton had ordered for them both.
Mac slid into the booth opposite her and checked his burger. No pickles. Extra pineapple.  She'd told Mary who was going to eat with her.
"This is my boyfriend," Mac said. It was still his lock screen. All he had to do was tap the screen and slide it over the table. She took it and looked at the phone, Mac and Freddie at a bar somewhere as they laughed into the camera. "Two years. We broke up last week."
"I'm sorry."
She slid the phone back over the table and didn't ask. She might not be a forensic psychologist, but she knew enough to let Mac finish his story on his own.
"Maybe it was stupid. He thought it was," Mac said. "I found out he was subscribed to this podcast, Little Boy Lost. It was about Sammy, I think someone in town does it but I never wanted to find out. That was it, you know. Two years and I broke up with him because he listened to this podcast. Twenty episodes, right up to date."
"It bothered you?"
Mac took a bite of his burger. He'd never gotten to finish his from last night. It was, now he thought about, still in the car somewhere.
"He wasn't meant to be part of this," he said. "He lives a few towns over, he's not law enforcement or anything. Then I find out he's…all up in that. That he'd spent hours listening to this guy talk about Sammy and everyone in town. About me. That was it. We broke up. That's the thing, Professor Masterton. I don't think I can help you because no one's forgotten anything."

About T.A.!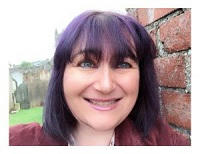 TA Moore is a Northern Irish writer of romantic suspense, urban fantasy, and contemporary romance novels. A childhood in a rural, seaside town fostered in her a suspicious nature, a love of mystery, and a streak of black humour a mile wide. As her grandmother always said, 'she'd laugh at a bad thing that one', mind you, that was the pot calling the kettle black. TA Moore studied History, Irish mythology, English at University, mostly because she has always loved a good story. She has worked as a journalist, a finance manager, and in the arts sectors before she finally gave in to a lifelong desire to write.
Coffee, Doc Marten boots, and good friends are the essential things in life. Spiders, mayo, and heels are to be avoided.
Website | Facebook | Twitter | Instagram | Goodreads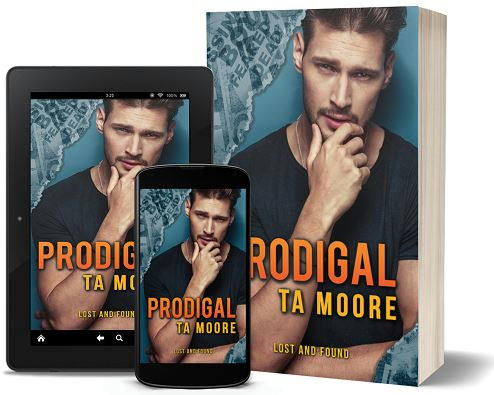 Giveaway!
Win a $10 Dreamspinner GC!