Hi guys, we have A.E. Via visiting today with her new audio release Promises: Part 1, we have a great excerpt and a brilliant giveaway where you can win your own audiobook of Promises: Part 1, so check out the post and then enter the giveaway! ❤️ ~Pixie~
Promises: Part 01
by
A.E. Via
Duke Morgan owns and operates one of the largest bail bond companies in Atlanta. Not only does he bond criminals out of jail, he and his notorious group of bounty hunters will also track them down and ensure they show up for court.
Roman "Quick" Webb is Duke's business partner and best friend. Both men are in their forties and have given up on the happily ever after with the ranch-style home, and white picket fence. They'd both tried it and failed miserably. But they have their friendship and they have the business.
When Quick's son, Vaughan Webb returns – after seven years-from studying abroad with his law degree in hand, he's back to claim what he's always wanted…his fathers' best friend…Duke Morgan. Vaughan has always claimed to be a classic gentleman with an old soul. He was focused and dedicated to becoming the man worthy of Duke's love.
It's a complex and messy situation as Duke and Quick figure out how to still be best friends when one of them is sleeping with his friend's one and only son. But when Duke is hurt on the job, all the unimportant trivialities fall to the wayside and Vaughan and Quick put their heads together to save Duke.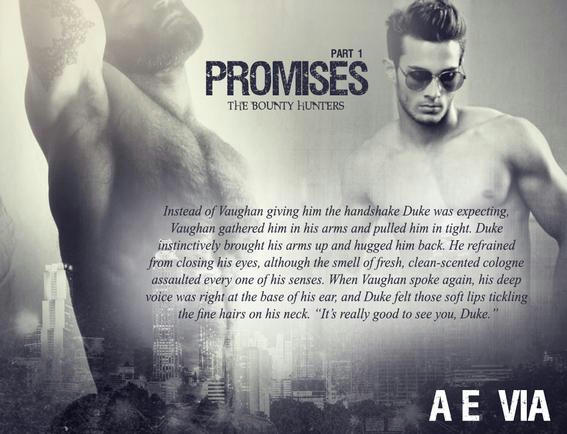 About A.E.!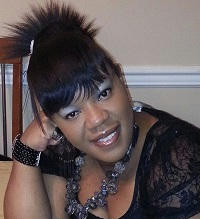 A.E. (Adrienne) Via has been a best-selling author in gay romance for five years now, but she's no stranger to MM. She's been an avid reader of gay lit for over twenty years before she picked up her laptop to place her own kiss on this beautiful genre. She's also the founder and owner of Via Star Wings Books, having published a couple of great new up and coming MM authors.
A.E. has a Bachelor of Arts in Criminal Justice from Virginia Wesleyan College that she used to start her own paralegal firm after she graduated in 2008. She spent five years preparing and filing bankruptcy petitions for struggling blue collar workers who couldn't afford to file with a lawyer. It was a rewarding and satisfying career… but another path called to me. Writing.
A.E.'s writing embodies everything from hopelessly romantic to adventure, to scandalous. Her stories often include intriguing edges and twists that take readers to new, thought-provoking depths.
Now that she's gotten over her 10 books published hump, she's kind of known now for her play rough and love hard, bad boy, alphas. However, I do like to push myself to step out of my comfort zone and explore with different tropes, but I never push myself into a whole other genre. I'm head over heels for gay romance and I have tons of more hot stories to tell.
Be sure to visit Adrienne on her social media pages and subscribe to her newsletter to never miss another release date! https://goo.gl/GbfCyk or Go to A.E. Via's official website http://authoraevia.com  for more detailed information on how to contact her, follow her, or a sneak peek on upcoming work, free reads, VSWB submissions, and where she'll appear next.
Amazon | Goodreads | Instagram | Facebook | Twitter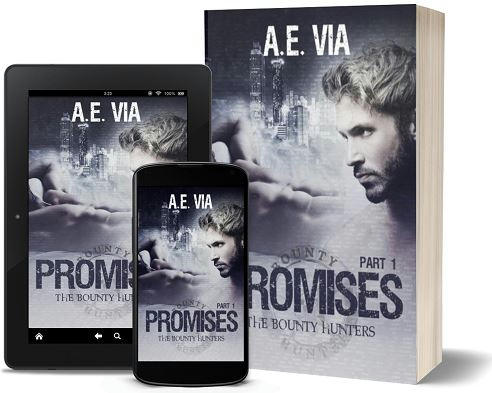 Giveaway!
Win an Audiobook Of Promises: Part 1!