Hi guys, we have Mary Rundle stopping by today with the tour for her new audio release Raphael's Power, we have a short intro from Mary with an exclusive excerpt, a fantastic $20 Amazon GC and a Cocky Cs mug giveaway, so guys, check out the post and enter the giveaway! ❤️ ~Pixie~
Raphael's Power
by
Narrator: Nick J. Russo
Mary Rundle
This is part of an ongoing series by Amazon best-selling author Mary Rundle and catching up on previous titles is advised. Listeners or readers of the past books will enjoy meeting old friends once more as the pack does what it does best – caring for one another and helping shifters everywhere.
Dr. Ian Wallace, a rare Scottish wolf, has dedicated his life to saving and healing wolf shifters by joining Frontline Doctors. Determined never to take a mate, he avoids relationships and is content to live a nomadic life, taking assignments to wild and remote places. That is, until an old friend asks him for a favor, which Ian's wolf will not let him refuse. Now on his way to the Blackwood Pack compound, his wolf becomes frantic, and Ian learns not only that he has a fated mate, but that his fated mate is in danger.
Colton was forced to give up his dreams of becoming a nurse and joining Frontline Doctors when tragedy befell his family. Instead, he healed sick animals around his home while hiding from a pack who wanted him dead. Given the chance to use his skills, Colton seizes it and embarks on a journey that will reveal just how special he is.
A kidnapping, slave auction, revelations of long-kept family secrets, and a rare, powerful gift from the gods are some of the surprises in store for both of them until they finally find their way into each other's hearts after discovering neither is who the other thought he was.
Exclusive Excerpt!
Hi, I'm Mary Rundle and thank you for hosting my blog tour. Today I have an exclusive excerpt for you from Raphael's Power, Book 2 of the Blackwood Pack saga. The Fated Mates in this story are Colton and Ian who have a very rocky to travel before finding their HEA. Narrated by the award-winning Nick J. Russo who does an amazing job. Please enjoy!
~~~~~~~~~~~~~~~~~~~~~~~~~~~~~~~
Colton listened to Ian's quiet breathing, thinking of how his life had changed in such a short period of time. For all his claims of not wanting a mate, he couldn't imagine living without Ian by his side, the man the Fates decided was perfect for him. The other half of my soul…the keeper of my heart…the man who would be his and his alone for the rest of Colton's life. His love for Ian welled up in his heart until it overflowed and filled every nook and cranny of his mind and body.
Tightening his arms around his mate, Colton nuzzled his nose into Ian's hair, gulping in his delicious scent that would forever remind him of his mate—a person he knew so little about. Fuck and claim first…then talk. He moved down to Ian's ear and his tongue quickly darted in and out for a taste. Moaning, he did it again and again until he'd licked his mate's ear and jaw and then began working toward his neck. Never enough…nope, never enough… I'll never get enough of my mate! He felt his mate stirring. Oh, goody…fucking and biting time!
Ian woke to the sensuous experience of feeling Colton's tongue caressing his neck as his mate continued licking and nipping on his downward march. He stretched against the hard-muscled body behind his, seeking to melt into it, his pleasure voicing itself by an endless stream of animalistic sounds. Then he was rolled onto his back as Colton continued his assault, now moving down to his chest. It was impossible for Ian to remain still. His body had a mind of its own as it responded to all the erotic feelings it was experiencing under this merciless onslaught.
No one ever evoked this response in him before. Writhing under Colton, he was desperately seeking some relief for his needy cock. His steel rod was throbbing and weeping pre-cum—yet Colton ignored it, instead concentrating on licking every part of Ian's body or so it seemed. Unable to stop himself, Ian reached down and grabbed his cock to give it what it was begging for. He moaned as he felt his firm grip sliding up and down it. Finally, his body was getting the satisfaction it craved so his ejaculation could finally explode. His mate's endless tonguing of his body was bringing him to the tipping point.
Colton glanced at his mate's cock and saw Ian's hand tugging at it. That will not happen! Quickly he pushed Ian's hand away and growled, "You are mine. All mine. If you touch yourself again I will tie your hands." Then he grabbed his mate's hands and moved them above Ian's head. "They stay there. Understand? Or I will tie them to the bed posts." Colton's eyes burned with total dominance as they bored into Ian's. Waiting for an answer, he paused, letting Ian struggle with his emotions. Finally, he heard a small, "Yes." Free, now, to taste every inch of his mate's body, Colton continued licking Ian's flesh, leaving a trail of bruises as he sucked hard on any spot that particularly excited him.
Ian was losing his mind. Never before had he been restrained from touching a partner or himself during sex. Holy crap! I love it! It raised conflicting emotions and made his passion rise to dizzying heights. He was beyond help—desperate for the release being denied him. His mind was a maelstrom of needs, wants, desires, and cravings. It was impossible for him to choose one because as soon as he did, another crashed over it, swamping him with a new feeling.
About Mary!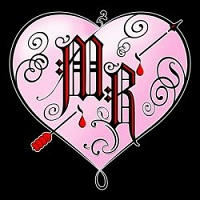 The first book I ever wrote was Dire Warning in 2017 and, much to my delight, it became an Amazon Best-Seller. Readers loved it and I was on my way to chronicling the Blackwood Pack, seven brothers who are gay wolf shifters in search of their fated mates—stories about love at first sight with twists and turns, angst and humor, romance and adventure and, of course, happy endings.
As my books began to be translated into other languages, I also became an Amazon International Best-Selling author and then achieved the honor of becoming an Amazon All Star writer due to their popularity. My ninth book, Mystic Guardian, has just been published and audible versions of the entire series are in progress.
I love the M/M paranormal genre because it gives my imagination a lot of territory in which to roam. My mind can really run wild and come up with some amazing stuff when it doesn't have to stay inside the box.
My readers tell me they feel like they're members of the pack as the stories unfold…as if they're right there in the middle of the action. Others tell me it's like watching a fast-paced movie. My writing style pulls no punches…readers love it and are always clamoring for the next book.
Stories come to me as if channeled by my characters, all of whom I love (except for a few villains). They are eager to recount their lives, loves and adventures and are not inhibited when it comes to revealing steamy, sexy details.
I currently live in the Northeast and love the beautiful change of seasons, my husband, and our quirky calico cat, though not necessarily in that order. I'm always happy to hear from my readers and can be reached through Facebook, Twitter, Instagram, MeWe, email, or my website.
Website | Facebook | Facebook Author Page | Twitter | Goodreads | QueeRomance Ink | Author Amazon
Giveaway!
Win a $20 Amazon GC AND a Cocky Cs mug!