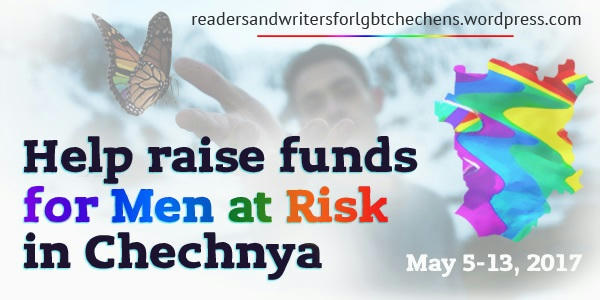 Readers & Writers for LGBT Chechens is a group of people raising money for organizations working directly with gay men and other persecuted LGBT people from Chechnya and the northern Caucasus. We do this through direct donations, donating royalties to these charitable organizations, and an online auction to be held May 5–13.
The group started out with a Facebook conversation between authors Dale Cameron Lowry and Olivia Helling in mid-April, after news of the targeted imprisonment, torture and executions of gay men started coming out of Chechnya. Other authors quickly got involved, and the effort snowballed from there.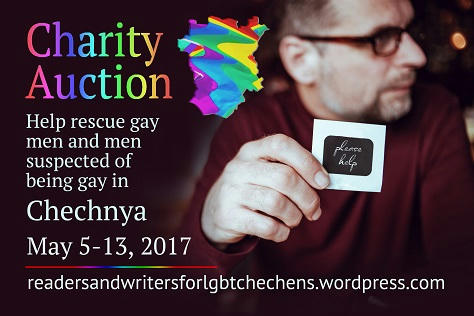 Dianne Hartsock, a romance and speculative fiction author, has donated a set of two signed paperbacks to the charity auction. Here, she talks about why she decided to get involved:
"As a believer in human rights for all, I was horrified and heartbroken to realize what is happening in Chechnya. At first I was shocked, which quickly turned to a feeling of grief and helplessness. Participating in Readers & Writers for LGBT Chechens has given me the opportunity to help in a small way. If all of us take part, we can make a difference."
Author Kim Fielding, who donated a set of three paperbacks and a t-shirt to the auction, adds,
"I got involved because it's a small way I can contribute to the fight against brutality. As part of my day job, I've been studying hate crime for over two decades, and I'm well aware of how bad things can get. I think the fight against bias and violence is eternal, but every battle counts."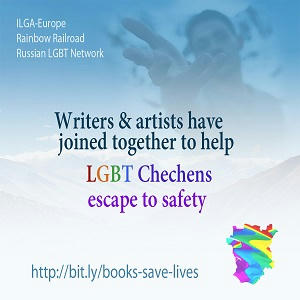 Ways to Get Involved
Readers         
If you are a reader who would like to learn more about the situation in Chechnya — including news updates and how to make a direct donation to a designated charity, buy a book whose proceeds go to a designated charity, or bid in the auction — please visit Readers & Writers for LGBT Chechens.
Authors, Publishers and Artists
If you're an author or artist who would like help out, please sign up at Authors & Publishers for LGBT Chechens. There, you can also find answers to frequently asked questions about royalty donations, the charitable organizations that are helping out LGBT Chechens, and more.
Facebook
Please RSVP to our Facebook event and invite friends. It's a great way to keep up-to-date. https://www.facebook.com/events/286004325144634/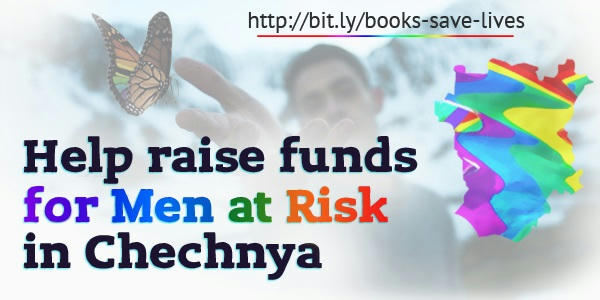 Dianne Hartsock is the author of paranormal/suspense, fantasy adventure, m/m romance, and anything else that comes to mind. Oh, and a floral designer, which is the perfect job for her. When not writing, she can express herself through the rich colors and textures of flowers and foliage.
Kim Fielding is the bestselling author of numerous m/m romance novels, novellas, and short stories. Like Kim herself, her work is eclectic, spanning genres such as contemporary, fantasy, paranormal, and historical. Her stories are set in alternate worlds, in 15th century Bosnia, in modern-day Oregon. Her heroes are hipster architect werewolves, housekeepers, maimed giants, and conflicted graduate students. They're usually flawed, they often encounter terrible obstacles, but they always find love.