Hi guys! We have Crystal Lacy popping in today with her new release Ready for You, we have a great excerpt and a brilliant giveaway, so check out the post and enter the giveaway! ❤️ ~Pixie~
Ready for You
by
Crystal Lacy
After mistakenly kissing a straight guy, Reggie expects Shohei to run the other way—not continue their fledgling friendship like nothing happened. Now if only Reggie can stop thinking about how Shohei's lips tasted.
Shohei has never thought of himself as anything other than straight, but he can't seem to forget the kiss he shared with Reggie. When Reggie volunteers to help him experiment with his newfound curiosity, he doesn't resist the temptation.
It's just a little bit of experimenting between friends, right?
A geeky, slow burn bisexual awakening MM romance with a HEA and no cliffhangers set in Honolulu, Hawaii.

Excerpt
"Do you play?"
Shohei turned to see a man smiling at him. He couldn't help smiling back, relieved. He wasn't exactly socially awkward—you really couldn't be as an accountant, since you had to deal with clients all the time—but he didn't always enjoy having to meet new people. Besides, a professional environment was different. He'd been to other game nights before, but only for office holiday parties when one of the hosts, Stephen Webb, had still worked for the firm.
"Yeah," he said. He glanced down at the small box of cards he'd taken along with him to Stephen and Max's housewarming party in hopes of finding someone else who was interested. So far, everyone seemed far more into Eurogames or party games. Shohei was better at games that were one-on-one.
The other guy's smile didn't falter. "Shohei Yamada, right? I think Stephen introduced you earlier when we were floating around the room looking for more Murder in Hong Kong players."
"Yeah," Shohei said, surprised. It wasn't like his name was the easiest name to remember or pronounce. "Hi."
If anything, the smile was even broader now. "I'm Reggie." Reggie nodded at his table, which was empty save for a big pile of board games that someone had dumped there. "Mind if I take a seat? You could show me your deck. Or we could play."
Shohei nodded, not quite sure what else to say. He watched as Reggie took the seat across from him, still grinning. He had perfectly straight and pearly-white teeth. When he reached for the box of cards, Shohei let him have it—watched as he pulled out a deck and began thumbing through it.
"Oh," he muttered, and took a card out of the deck, placing it onto the table. "That's a great one." Watching him beaming as he perused the deck, Shohei thought it seemed like his tanned skin was actually glowing under the cool-tinted fluorescent lights.
"Man, this is super nostalgic," Reggie said when he was done. "I haven't played in a while."
He certainly didn't look like one of the usual Alchemy: the Convocation crowd. He was movie-star handsome, had stylish gelled-up hair, and wore clothes straight out of a men's summer catalogue.
"You played a lot before?"
"Yeah, but I got sucked into so many other games by Amy and Kawehi. Then we met Stephen and just had to get together a private gaming group for Arcadia Quest." He shrugged. "I used to play in pre-releases and special tournaments, you know? Alchemist's Nights on Fridays, too."
Shohei nodded. "I'm a little rusty. It's been about a year since I've played anything."
Reggie leaned in close, his lips curving into a smile that warmed his brown eyes, which Shohei could now see were fringed with long, curling lashes that softened his features. "Wanna play with me?" His voice was low, and he spoke the question hesitantly, like he was trying to decide if he really wanted to ask or not.
Shohei cleared his throat, wishing he could understand why Reggie's direct gaze was making him so jittery. "Sure," he said. "I've only made one deck, but I've got enough cards here for both of us to put something casual together. We can use my rare cards, too."
Reggie nodded. "Sounds good. Whatever you'd like. I'm completely at your mercy." At this, his ever-present smile widened again into a sparkling grin.
Series!
Brave For You (book 01)
.•.•.**❣️ Amazon US | Amazon UK ❣️**.•.•.
Change For You (book 02)
.•.•.**❣️ Amazon US | Amazon UK ❣️**.•.•.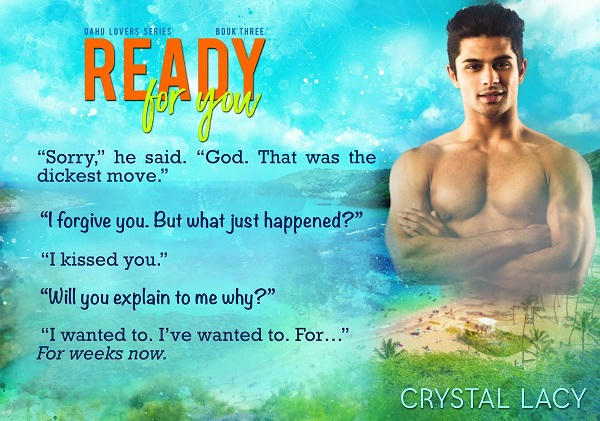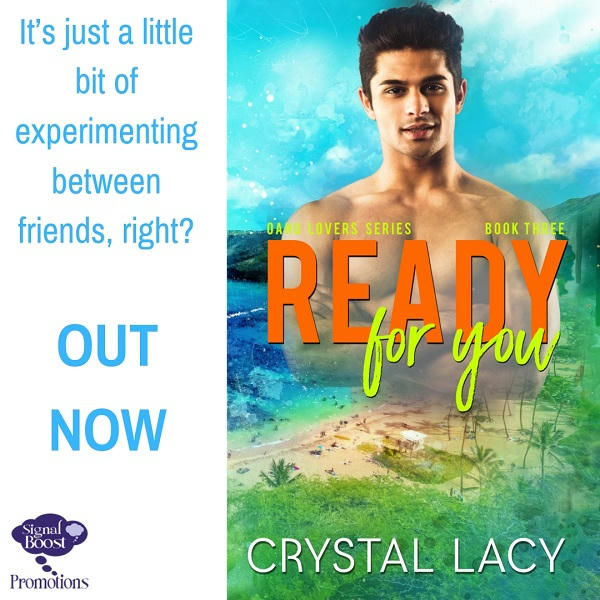 About Crystal!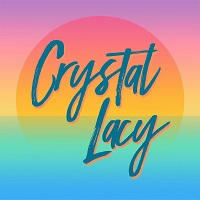 Crystal Lacy lives with her loving family in Hawaii, where it is always either drizzling or sunny and never snows—which is a shame, because she prefers being cold to being damp and hot unless it's for Very Good Reasons. She writes queer romance, mainly M/M, but also some F/F. She has aspirations to one day write a YA novel about cats. 
Crystal is a long-time fangirl and writes slash fanfiction for the Harry Potter and NBC Hannibal fandoms. She has a deep love for fandom culture, and can be frequently spotted on Twitter and Tumblr reblogging pretty fan art. 
Join Crystal's readers group on FB for sneak peeks, bonus content, and ARC opportunities or subscribe her newsletter for monthly book giveaways, recs, news, and more! You can also follow Crystal on Instagram, Twitter, or Facebook.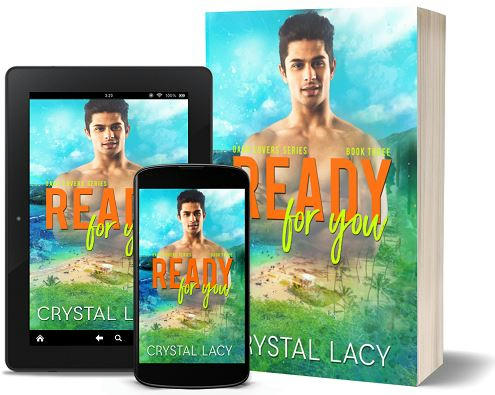 Giveaway!
Win an Ebook of Brave For You!