Hi guys! We have S.J.D. Peterson popping in today to show off the lovely cover to her upcoming release Remember When, we have a great excerpt and a fantastic giveaway, so admire the cover, read the excerpt and leave a comment to enter the giveaway! <3 ~Pixie~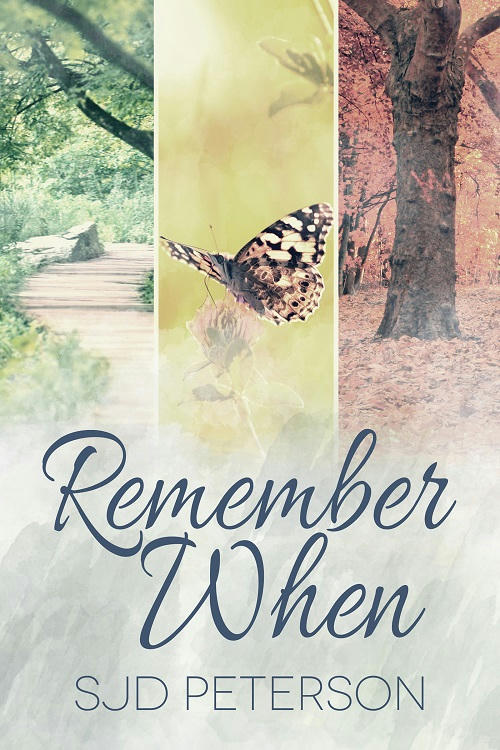 Remember When
by
S.J.D. Peterson
Life is simple and hopeful in youth. Luke and Nelson are best friends exploring their budding sexuality. They have big plans for the future, and nothing will stand in their way or tear them apart—except a family move that puts a continent between them.
Ten years later, Luke and Nelson meet again, but nothing is simple anymore. As strong as the attraction remains, obligations and expectations come between them as Luke is forced to honor family responsibilities over the desires of his heart.
Impossibly, fate sees fit to offer them a last opportunity to see what might have been. Will the third time be the charm, or is trust so badly broken it is impossible to repair? Can they recapture the innocent love they once knew and make up for all the wasted years? In a love story that spans half a lifetime, two friends destined for each other will have to fight hard for their happily ever after.
Excerpt!
Summer of Innocence, 1988
"WE SHOULDN'T be doing this," Nelson Maitland whispered.
His best friend, Lucas Rollins—or Luke, as Nelson called him—lifted his head from where he had it buried in Nelson's crotch and peeked out from beneath the covers. "Why not? It feels good, don't it?"
Oh yeah, it felt good, fabulous. His entire body tingled, and he was an idiot for even considering they stop. Nevertheless, as good as it felt, Nelson couldn't seem to stop worrying about getting caught. "What if your mom comes in?"
"She won't." Luke recovered his head and licked the tip of Nelson's penis again.
Nelson released the death grip he had on his pillow and shoved the covers off Luke's head. "Wait. How do you know she won't? What about your dad? Your little brother?"
Luke huffed a breath and crawled up the bed. He lowered himself between Nelson's legs, their naked bodies touching in all the right places. Naked! Oh geez, what if we are caught! How are we going to explain being naked! His heart started pounding so fast he thought for sure it would leap out of his chest.
"We're not going to get caught. Now will you shut up? You talk too much."
Nelson started to protest, but Luke pressed their lips together. It was clumsy and sloppy, especially after Luke pushed his tongue halfway down Nelson's throat. But suddenly he didn't care about anything except the way Luke was moving his body and their privates were rubbing together, and Nelson forgot all about Luke's parents and kid brother.

It wasn't until they were lying next to each other breathing hard and sticky that Nelson's worry started gnawing at his gut again, but it was no longer Luke's parents who created his unease.
"Luke?"
"Yeah," Luke whispered in the now-dark room.
"Do you think Pastor Collins ever lies?"
"I don't think he's allowed to 'cause he's a pastor."
Nelson looked up, watching the shadows from the trees outside the window dance across the ceiling. He worried his bottom lip as he considered Luke's answer. He supposed Luke was right. Pastor Collins was supposed to teach them about sin. It was against the rules of the Bible for pastors to sin, and that included lying. Luke's belly flipped sickeningly. There had to be another explanation. "Do you think maybe he doesn't know everything about the Bible or sometimes preaches from a different book?"
"I don't know. Why the sudden interest in the Bible?"
"I was just thinking of something he said in church the other day. You know about sinners. Do you think we made God mad?"
"For what?"
"For what we just did," Nelson explained. He was unable to put a name to it. Sure, he knew all about the birds and the bees, but they were boys. Nothing he'd heard or read said anything about two boys being together. All his friends were chasing after the girls, and here he…. Well, maybe Pastor Collins was right. Maybe what they were doing was unnatural.
"I don't think so. We were just playing around, Nelson." Luke yawned and rolled over, pulling the covers up. "Now will you go to sleep?"
"I know, but—"
"Pastor Collins was talking about sodomites, Nelson. We ain't them. Besides, it's not like anyone will ever find out. We're going to be best friends and roommates forever, right?"
"Oh yeah," Nelson responded, feeling better. They'd promised each other they were going to join the rodeo and see the world.
"Now stop worrying and go to sleep."
"Night, Brobdingnagian."
"Night, Runt."
He and Luke didn't have to worry about what Pastor Collins said because they weren't going to lie together as a man would with a woman. There would be no women or marriage in their lives. Nelson smiled as he drifted off to sleep. It was going to be him and Luke against the world forever.

About S.J.D.!
SJD Peterson, better known as Jo, is an Amazon bestselling and award winning author of gay romance. Her books have received starred reviews in USA Today. 
Jo currently lives in Greenville, South Carolina, having had enough of the Michigan winters to last her a lifetime. She has no idea where she'll end up next but wherever she goes, it will be snow and ice-free. 
If you want to know more about Jo or when her next book will come out, please visit her at: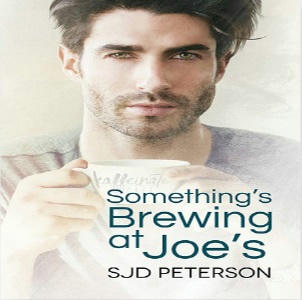 Giveaway!
Win an ebook copy of Something's Brewing at Joe's!
(Just leave a comment on this post)
(Ends when S.J.D. picks a winner!)