Hiya peeps! We have Kelly Jensen visiting today with her new release Renewing Forever, we have a great exclusive excerpt and a fantastic giveaway where you can win a $25 Riptide Publishing gift card and a swag pack of stickers, art cards, and bookmarks! So check out the post and leave a comment to enter the giveaway! ❤ ~Pixie~
Renewing Forever
by
Kelly Jensen
A neglected resort, a lost chance at love, and one last chance to renew forever.
Frankie and Tommy once dreamed of traveling the world together. But when seventeen-year-old Frank kissed Tom, their plans ended with a punch to the jaw and Frank leaving town without looking back. Thirty years later, Frank's successful career as a journalist is interrupted by his uncle's death and the question of his inheritance—the family resort where his childhood dreams were built. When he returns to the Pocono Mountains, however, he finds a dilapidated lodge and Tommy, the boy he never forgot.
Tom's been keeping the resort together with spit and glue while caring for Frank's uncle, Robert—a man he considered father, mentor, and friend—and his aged mother, who he refuses to leave behind. Now Robert is gone, taking Tom's job with him. And Frank is on the doorstep, wanting to know why Tom is still there and why the old lodge is falling apart.
But before they can rebuild the resort, they'll have to rebuild their friendship. Only then can they renew the forever they planned all those years ago.

Exclusive Excerpt!
Renewing Forever is the second of a series of standalone novels focused on older characters who think love has passed them by. Frank and Tom's story is a true second chance romance, reuniting childhood friends and first loves separated by an argument and thirty years of misunderstanding. I hope you enjoy reading about their renewed friendship and their plans for forever.
~~~
The Zucchini Derby 
Tom pressed his cup into Frank's, making a slightly squishy toast. "Drink up, I enrolled us in the zucchini derby. We've got half an hour to carve our squash before our race begins."
Obviously the wings had been hotter than Frank anticipated. He was in the grip of a chili fever. Or they'd been laced with an illegal substance. "Carve our squash?"
"Finish sucking your fingers and c'mon."
Frank followed, a bright ball of something forming behind his breastbone. He'd just sucked down sauce that would sear an unapologetic path through his gut and would likely follow it with an afternoon of bad carbs. And now he was off to carve squash.
They weren't the only adults lining up for oversized zucchini, plastic knives, and a small container of toothpicks. Seated at a table, Frank examined his squash, end to end. "I've never seen one so large."
Next to him, Tom started giggling. "That's what he said."
Frank glanced over in time to see familiar mischief lighting Tom's dark eyes. Without thinking too hard on it, he circled his thumb and forefinger around the zucchini and stroked downward. He got caught halfway, the sheer girth of the vegetable separating his fingers. "Oh my."
Tom opened his mouth into an O and poked his tongue around.
The woman seated across from him snort-giggled and Frank laughed. "Dare you do put it in your mouth," he whispered.
Tom glanced left and right, then put the end of his zucchini between his lips. He seemed to be working on a more lascivious expression than surprise when his eyes widened and he pulled the vegetable back out.
Frank nearly groaned. "Tease."
"I'm getting odd looks from the other end of the table."
From another pair of men, both dressed in Pocono plaid—summer version. They were eyeing Frank and Tom with open suspicion. Frank gave the cuter one—as if he could ever find a man dressed in deer stalking camouflage in anyway attractive—a suggestive eyebrow raise.
Tom elbowed him in the ribs. "Stop, they've probably got a shotgun between the seats of their pickup."
"Of course they do." How Tom had managed not to end up a statistical smear on the sidewalk sometime over the past thirty years wasn't exactly a mystery. He didn't wear his otherness quite the same way as Frank did. Still . . .
Frank turned back to his zucchini. "Okay, tell me what to do."
There was little point in attempting to make their zucchini any more aerodynamic than nature intended. Instead, they spent their time making wheels—out of zucchini—and attaching them with toothpicks. Tom fashioned a complicated axle arrangement while Frank carved numbers in the side of their dark-green vehicle. When they were done, Frank eyed their zucchini with a mixture of pride and embarrassment. How could he explain this to anyone outside of Pennsylvania? Would he even want to?
Tom took a few pictures, and they assembled by the top of the truncated skateboard ramp that formed the raceway. They would be competing against the deer stalkers. Not optimal, but preferable to having their asses kicked by the little girl whose father had actually tried to shave some sleekness into their vehicle.
Frank had the job of racer as Tom wanted to photograph the event. He posed with the zucchini, gesturing like Vanna White as he demonstrated the features of their vegetable: "Wheels. Toothpicks. A motivating motif of mesmerizing lines."
"Nice alliteration."
"It will be the secret to our success," Frank replied.
"Racers ready!"
Frank placed his zucchini behind the starting line, aiming it toward the bottom of the ramp while trying to take into consideration the possible drag of their not-quite-even wheels.
"And go!"
He let go.
Their racer made it halfway down the ramp before losing a wheel, causing it to careen sideways, narrowly missing their opponent's vehicle, which moved out of range on rotating disks of greased lightning. Frank watched sadly as their zucchini tottered toward the edge and fell into oblivion.
He turned to face Tom, forming a mask of dejection for the camera.
Tom was waving him toward the ramp. "Pick it up, pick it up!"
That was allowed?
Frank picked up their racer, stuck the wheel back on and launched it from the derailing point. It wobbled down the ramp after the other zucchini, finally crossing the finish line and landing end to end with its mate, delivering a vigorous bump.
"Oh look, they're making friends."
Thankfully, the deer stalkers didn't hear him.
Because there were no losers in the zucchini derby, each of them was handed a plastic medal announcing their second-place win. Frank held his hand up for a high five, and Tom slapped their palms together. Then, as he would have done when they were kids, Tom cuffed the side of Frank's head, squeezed the bottom of his ear, and circled his neck with an elbow, dragging his head in close.
Tom seemed as surprised as Frank as their foreheads met, the faces coming together so much older than the ones that used to share such happy and exuberant grins. His grin only widened, though, and he gave Frank's neck and shoulders another squeeze before letting go.
And Frank stood there, clutching his big zucchini and dinky little medal, wondering when he'd last felt so light and bright.

This Time Forever Series!
Small towns and second chances.
Simon, Frank, and Brian think love has passed them by. Each is facing down his fiftieth birthday—Simon in a few years, Frank next year, and Brian soon enough. Each has loved and lost. But for these men, everything old really is new again, and it's only when they return to their roots that they'll find their second chances and the happily ever after they've been waiting their whole lives for.
This time it's forever.
This series includes:
Building Forever

— releasing October 15, available now!

Renewing Forever

— releasing November 12, available for preorder!

Chasing Forever — releasing December 10, available soon!

About Kelly!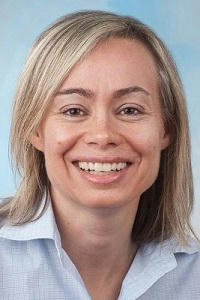 If aliens ever do land on Earth, Kelly will not be prepared, despite having read over a hundred stories about the apocalypse. Still, she will pack her precious books into a box and carry them with her as she strives to survive. It's what bibliophiles do.

Kelly is the author of a number of novels, novellas, and short stories, including the Chaos Station series, cowritten with Jenn Burke. Some of what she writes is speculative in nature, but mostly it's just about a guy losing his socks and/or burning dinner. Because life isn't all conquering aliens and mountain peaks. Sometimes finding a happy ever after is all the adventure we need.
Connect with Kelly: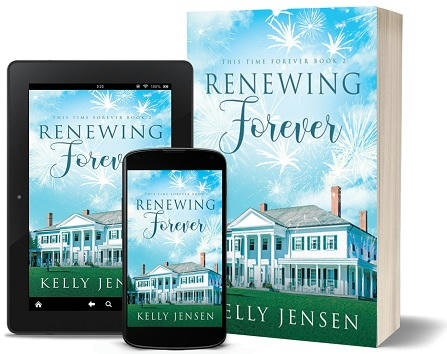 Giveaway!
To celebrate the release of Renewing Forever one lucky person will win a $25 Riptide Publishing gift card and a swag pack of stickers, art cards, and bookmarks!
(Just leave a comment with your contact info to enter the contest.)
Thanks for following along, and don't forget to leave your contact info!
Entries close at midnight, Eastern time, on November 17, 2018. Contest is NOT restricted to U.S. entries.