Hi guys, we have Nic Starr stopping by today with the tour for her upcoming release Runaway, we have a superb guest post from Nic, a great excerpt and a fantastic giveaway, so check out the post and click that giveaway link! <3 ~Pixie~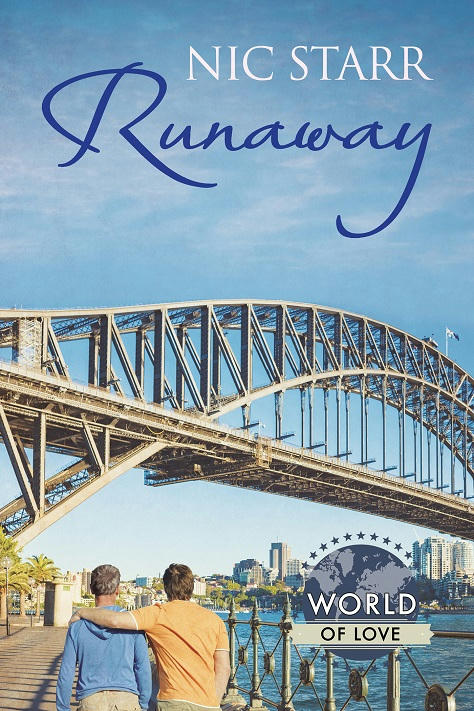 Runaway
(World of Love 07: New South Wales Australia)
by
Nic Starr
Dr Nathan Powell is ready to settle down near his family, and hopefully find the man of his dreams. He returns to the small coastal town where he grew up, but while life is simpler than it was in the city, there are also complications—like patients' reactions to an openly gay doctor. And like running into Nate's first love, Damien, an out-and-proud local business owner who is unwilling to be any man's dirty secret. The reunion reignites old desire even while it stirs up Nate's guilt over the way things ended with Damien.
When Nate's nephew runs away, Damien accompanies Nate on his mission to find the young man. The drive to Sydney, and the search of the city, gives Nate time to reconnect with Damien—and to wonder if he made the right decision years ago—when he determined a future for them was impossible. Is a fresh start realistic for two men in their forties? But before he can ponder the second chance they've been given, Nate must locate his nephew.
World of Love: Stories of romance that span every corner of the globe.
Release date: 12th April 2017

Nic Starr!
A big thank you to MM Good Book Reviews for hosting me today.
Runaway is my latest release. It's part of the Dreamspinner Press World of Love collection. The World of Love stories are "contemporary romances spotlighting the unique features, qualities and attributes of a specific country as well as the universality of love wherever it's found."
The story of Nate and Damien takes place in the Australian state of New South Wales, starting in a small country town on the north coast, followed by time spent in Sydney. To celebrate the release of the book, I thought I'd share some of my beautiful city of Sydney with you all.
Sydney Icons
When a lot of people think of Sydney, the first thing that comes to mind is the Sydney Harbour Bridge and the Sydney Opera House. These landmarks are very distinctive and very memorable. I'm sure you've seen a ton of photos.
When I was writing Runaway, it was obvious that Sydney Harbour would feature. It's the harbour and its surrounds that make Sydney so unique. Nate and Damien drive over the Sydney Harbour Bridge on their arrival in Sydney but there's another way you can cross the bridge – instead of driving along the roadway, you can climb up the arch!
Bridgeclimb is a wonderful adventure and I've been lucky enough to do the climb a couple of times. The first time was during the Sydney Olympics back in 2000, where the view from the top included the Olympic flame burning many, many kilometres away at the stadium – spectacular!
I've also played tourist in my own city and been on a tour of the inside of the Sydney Opera House. It was fascinating to learn about the building, the construction process, and the various uses it has today. The sails of this amazing building also make a great backdrop for a light show event (Vivid Sydney) that occurs each year.
Here's a couple of photos, taken by my husband, of the Harbour Bridge and Opera House in all their glory during Vivid Sydney.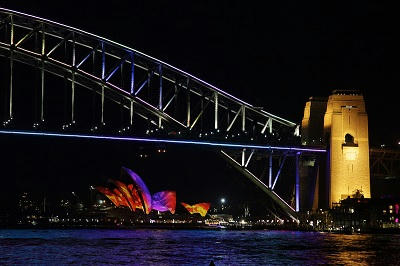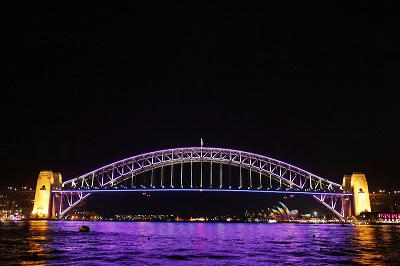 I hope you liked seeing a little piece of my city and enjoy experiencing a little more when reading Runaway.
If you'd like to see some more of my beautiful country, you can visit the blogs below who are hosting me during the Runaway release.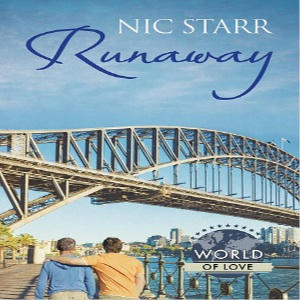 Excerpt!
Nate gave his little sister a quick glance and, seeing her playing with a group of other young kids, felt comfortable about leaving her for a few minutes. They lived in a small town, the playground area was busy, and a number of his mum's friends were there.
It was quiet behind the clubhouse, the building backing up against the old paling fence that ran the length of the park, separating it from the homes behind. Nate had only just stepped into the shaded coolness when Damien grabbed his wrist and yanked him into a hug. Strong arms came around him as his chest pressed up against a wall of muscle. Nate huffed at the impact, then whatever air was left in his lungs disappeared as Damien took his mouth in a kiss. Jesus. He loved the way Damien kissed: no hesitation, just total control. The rough scrape of stubble contrasted with smooth lips and just a hint of tongue as they came together. The kiss deepened as he fell into Damien's embrace, tilting his face up to give Damien better access to his mouth. He luxuriated in the heat that coursed through him, and the immediate fullness in his groin. Damien pushed his thigh between his legs and the pressure was excruciatingly good.
Everything faded away apart from the feel of Damien pressed flush against his body and the rightness of Damien holding him so tightly. Children's laughter softened to a distant drone, drifting across the summer afternoon and mixing with the call of the ever-present seagulls that flocked along the coast. Nate's pulse thundered in his ears, but it wasn't just lust; it was warmth that filled his heart.
However, his joy was short-lived when an older man rounded the corner of the building, his boots crunching through the leaf litter and small branches that scattered the ground.
They broke apart immediately, Nate's heart suddenly in his throat as the man turned up his nose with a look of disgust. His revulsion was plain to see, the hatred clear in his piercing gaze and the downturned corners of his mouth. He gave them one last look and retreated the way he had come.
Before Damien could say a word, Nate tried to pull even farther away, but Damien held his biceps, preventing him moving far. "It's okay. It was only the gardener."
Damien meant his words to be reassuring, but it wasn't okay. It didn't matter who the man was. Nate had never been caught with a boy before, not that he'd been with any other boys, but what if his parents found out? He wasn't ready to tell them. He wasn't even sure what to tell them. The fear and confusion was overwhelming despite Damien's calm concern. He shook himself loose of Damien's grip and took a step backwards, nearly falling on his arse as he shook his friend—sort-of boyfriend—free. Before Damien could stop him, he turned on his heels and raced back to the playground.
Nate grabbed his sister, pulling her from her small group of friends.
"Where are we going?"
"We're going home."
"But I don't want to go home yet. I haven't finished playing. Me and Sally are going to make—"
He tugged her toward the park gates. "I'll get you some ice cream." She continued to protest, even with the lure of a Mr Whippy.
As they exited the park, he heard two things over his sister's whingeing. First, the hissed whisper from the old man: "Pervert. You shouldn't be allowed around that little girl." And secondly, Damien calling out for him to stop.
He gripped his sister's hand tighter and kept on walking. Although he wanted to wait for Damien, he ached to run, to run far away from the hatred, and he couldn't stop as the man's words continued to ring in his ears.
Pervert, pervert, pervert.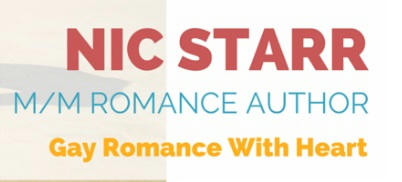 About Nic!
Nic Starr lives in Australia where she tries to squeeze as much into her busy life as possible. Balancing the demands of a corporate career with raising a family and writing can be challenging but she wouldn't give it up for the world.
Always a reader, the lure of m/m romance was strong and she devoured hundreds of wonderful m/m romance books before eventually realising she had some stories of her own that needed to be told!
When not writing or reading, she loves to spend time with her family-an understanding husband and two beautiful daughters, and is often found indulging in her love of cooking and planning her dream home in the country.
You can find Nic on Facebook, Twitter and her blog. She'd love it if you stopped by to say hi.
Author Links
Website & Blog | Amazon Author Page | Facebook | Facebook Page | Facebook Group | Twitter | Pinterest | Goodreads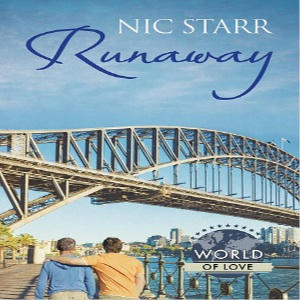 Giveaway!
Win a $10 Amazon Gift Card!
(Just click the link below)

Check out the other blogs on the blog tour!