Hi peeps, we have Mia Kerick popping in today with her new release Scarred, we have a great new excerpt and a brilliant giveaway, so check out the post, read the new excerpt and click that giveaway link! <3 ~Pixie~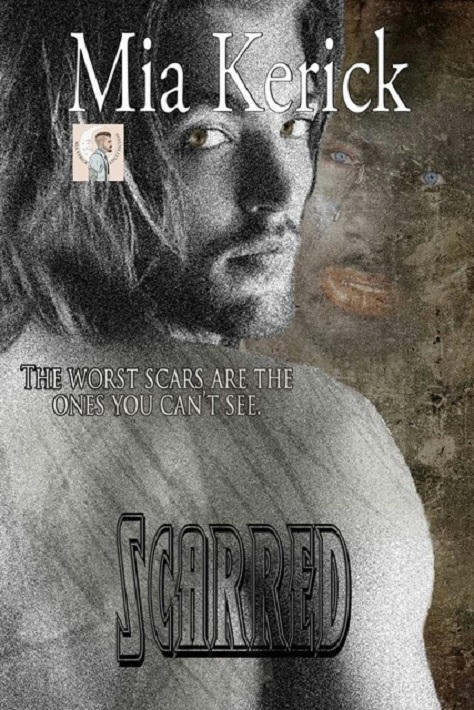 Scarred
by
Mia Kerick
From bestselling author Mia Kerick comes a New Adult Gay Romance that will keep you up reading all night!
Matthew North waited ten years to heal from the devastating wounds inflicted by the man who abducted and abused him as a child. Living reclusively on a tropical island—with no company but his four cats—he merely avoids the lingering pain.
Wearing twisted ropes of mutilated skin on his back, Matt struggles with a profound hindrance—the scars that deaden his soul. However, on the night he meets lively Vedie Wilson, a local restaurant busboy who expresses his gender by wearing lipgloss and eyeliner along with his three-day beard, things change.
Gradually, Vedie and Mateo unite in friendship. Through a series of awkward encounters, the pair learns each other's secrets. Vedie learns that an angelic face can front for a scarred soul. Matthew learns that the line between one's masculine and feminine sides is blurred. Can they embrace the painful stories behind each other's scars if they're to find everlasting love? Or will surrendered love come to be yet another blemish on their souls?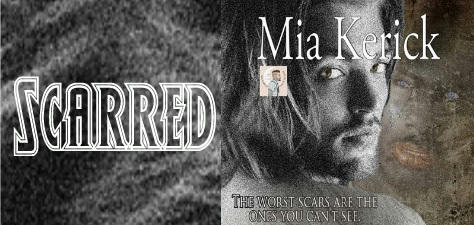 Excerpt
Matt
"I'll take a brew. Long night at work… and hot, too."
I can't believe I'm still here with this guy… mentally, I mean. I guess I'm just a little bit too lonely—as desperate for human contact as a man shipwrecked on a tropical island for ten years—because I'm not sure that I'm gay, and I'm definitely not into whatever it is this guy, who's decked out in lace and velvet and wearing full makeup on top of his scruffy beard, is into. But still I'm doing this.
"Come on, let's go to the couch. You must be ready to get off your feet." It sounds like I want him on his back, and that thought makes my dick go numb. "What I mean is, we can sit down and… talk, I guess."
Vedie rises to his feet in a ladylike manner and flashes a smile, followed by a little bit of eyelash batting, as if he's trying to flirt. With me… Crazy Matt. "Cool. I could sit down for a few."
I head to the living room followed by Vedie, Jennifer, and finally Charlie, all in a row, like I'm the Pied Fucking Piper. Before we even get to the simple brown couch, Conan and Sponge Bob go racing by all of us. My cats are apparently far more comfortable with having company than I am, but I'm still here… I'm still here.
I gesture to the couch and Vedie sits down and crosses his legs. I  take a seat beside him, if you count two feet away to be "beside" somebody. And I'm expecting it to happen… any second now my head's going to jump ship, leaving only my body bobbing aimlessly on the open water.
Looks like I'm needy enough for a little physical contact that I'm willing to give this a shot. And there is an outside chance I'll stick around for the good stuff.
But the change happens in Vedie, not in me, as I expect. He sits up straight and his shoulders go back and the word sassy pops into my racing brain. "So you don't got no questions for me?" I'm surprised by his boldness.
His eyes flash in a way that makes my consciousness briefly dim.
"Questions?"
"About all of this?" He gestures to his outfit, and then he actually pulls off one of his decorative sandals and holds it high in the air. I think he might swat me with it, but he relaxes his fingers and it drops to the floor. "And the makeup and stuff." As soon as he utters the words "makeup" he seems to remember the damage his crying episode likely did to his mascara. He pulls a polka-dotted zipper bag out of his leopard print backpack, and  retrieves a small powder compact, which he pops open and carefully fixes his eyes.
"Not my business, I guess."
"Not your business?" He returns the bag of cosmetics to his backpack. "Big dawg, I'm in your house… on your couch… drinkin' your beer. And um… aren't we gonna… you know… get busy tonight?"
This is when it happens… the numbness starts in my belly and quickly spreads north to my head and south to my toes, and just like that I become a mere bystander in my own living room, watching the hazy events from above.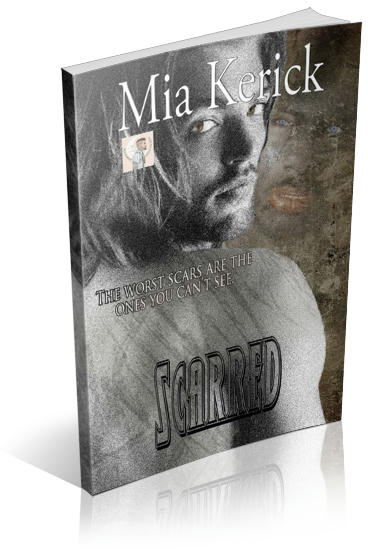 About Mia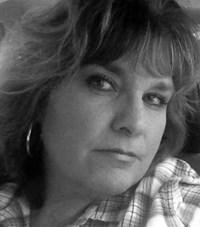 Mia Kerick is the mother of four exceptional children—one in law school, another in dance school, a third in school at Mia's alma mater, Boston College, and her lone son still in high school. (Mia is a major fan of the learning process!) She writes LGBTQ romance when not editing National Honor Society essays, offering opinions on college and law school applications, helping to create dance bios, and reviewing English papers. Her husband of twenty-three years has been told by many that he has the patience of Job, but don't ask Mia about this, as it is a sensitive subject.
Mia focuses her stories on the emotional growth of troubled young people and their relationships. She has a great affinity for the tortured hero. There is, at minimum, one of these in each book. As a teen, Mia filled spiral-bound notebooks with tales of said tortured heroes (most of whom happened to strongly resemble lead vocalists of 1980s big-hair bands) and stuffed them under her mattress for safekeeping. She is thankful to CoolDudes Publishing, Dreamspinner Press, Harmony Ink Press, and Evernight Publishing for providing her with alternate places to stash her stories.
 A social liberal, Mia cheers for each and every victory made in the name of human rights. Her only major regret: never having taken typing or computer class in school, destining her to a life consumed with two-fingered pecking and constant prayer to the Gods of Technology.
Links: Website | Facebook | Twitter | Amazon | Goodreads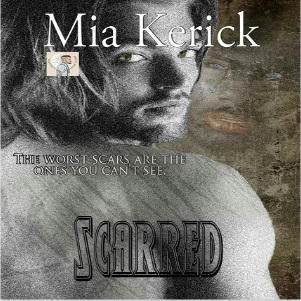 Giveaway!
Win a $10 Amazon giftcard!
(Just click the link below)