Hi guys, we have Matt Doyle stopping by today with his new lesbian release Shadows of the Past, we have a great exclusive excerpt and a brilliant $10 NineStar GC giveaway so check out the post and enter the giveaway! ❤️ ~Pixie~
Shadows of the Past
(The Cassie Tam Files 04)
by
Matt Doyle
Shadows of the Past is the new novella collection set in The Cassie Tam Files universe! Enjoy two new stories that follow PI Cassie Tam and her girlfriend Lori Redwood as they deal with the fallout from LV48. This book is part of a series and needs to be read in sequence.
A Week in New Hopeland
When Lori Redwood agrees to help out her girlfriend, PI Cassie Tam, by going undercover at a local shipping firm, she gets more than she bargained for. Her 'boss' Mr. Graves is a misogynist and a bully, and has been targeting one girl in particular. Cassie is known to him, and he tends to be cautious around Tech Shifters. Which means that Lori may be the best person for the job.
Will Lori be able to help Cassie gather enough evidence for the police to act, or will she become the next target?
Shadows of the Past
PI Cassie Tam is not the only person who lives with regrets, and like most people, she just wants to get on with her life. But in New Hopeland, the past never remains buried. When she's hired to track a stalker that's been using some interesting tech to mask their identity on the city's security cameras, Cassie ends up face-to-face with her darkest memory.
Can Cassie find out who's responsible before her past mistakes tear her – and her friends – apart?

Exclusive Excerpt!
Shadows of the Past, Matt Doyle © 2019, All Rights Reserved
Shadows of the Past – Chapter One
"So. You said you need my help. What kind of help?"
"Protection, partially. And for you to find someone."
I raise an eyebrow and tap the fingers of my top hand on the lower one. "Sounds complicated. Are both things connected, or are they two separate issues?"
"Yes, they're both connected. I'm being…stalked. I need you to find out who by."
I drop my hands to the table and sigh. Complicated was right. "Do you mind if I grab a coffee myself?" Faraday nods and I make my way to the kitchen. Even with the table so close to the kitchen, my kettle is currently running at the volume known as "stubbornly boisterous," so when I continue, I have to raise my voice to make sure I'm heard. "First things first, why do you think you're being stalked?"
"I wasn't sure at first. I'd catch things out of the corner of my eyes, familiar shapes and so on, but I brushed it off as part of the daily routine. I leave home, go to work, and come home again."
Huh. I'd presumed she just stayed at the office. That's interesting. Let's just treat this like she's human. "Let me guess. You take the same routes to work and back each day, so you figured you were catching people with similar habits."
"Yes. I keep fairly regular hours, the same as most people. And you've seen the offices. Quite aside from the sheer number of staff, there are plenty of other businesses nearby. So, I made a game of it. I started trying to take note of the people around me, to see if I could figure out who I was spotting. But that one person was always just out of sight. It was as if they were intentionally avoiding me getting a good look at them."
"And you're certain there's only one person doing this, and it's not multiple similar sized people you're noticing?"
"Yes."
"I suppose, all things considered, you'd be able to tell, right? Your eyes would be like Bert's."
"Actually, no. Bert's purpose is his own, and he is built to be suitable for his particular role. I, on the other hand, am built to imitate humans, and that comes with certain limitations. While my eyes operate in a similar way to Bert's, their power is more akin to the average person."
I finish pouring my coffee and make my way back to the table. "That opens up the possibility of this being just a case of someone taking the same route as you each day."
Faraday shakes her head. "No, they're definitely following me. I know, because I tricked them."
"Okay, explain."
"Well, I was heading home, and started catching sight of the shape again. Rather than continue on my normal route, I took a shortcut down an alley. Yes, it was risky, but I'm familiar enough with the area to know I wasn't getting closed in. I only take the longer route normally because I prefer the scenery. Anyway, I kept going, and by this point, being out of the crowds, I could hear their footsteps. When they stopped partway down I…I couldn't stop myself. I turned and saw them. Sort of."
"Sort of?"
"They were wearing a dark hoodie and had turned away to look at something. A security camera, I think. Regardless, the hood was up, and they weren't looking at me, so I couldn't see their face."
"And what did you do then?"
"I ran. I knew for certain someone had been following me then, and human limitations being what they are—" she flexes her fingers a little and sighs "—I'm not exceptionally strong. My hands are better suited to my allocated job than to fighting."
"Okay," I reply, keeping my voice as light as possible. "When you saw this person, did you notice anything at all that may help identify them? Any clear indicators of gender, any standout physical traits?"
"No, I'm sorry. The hoodie was baggy enough to hide their shape well."
"That makes it a little difficult, but if they were looking at a camera, then maybe we'll get lucky. I'll be honest with you; I'm going to have a lot of questions. But…your safety is the most important thing right now. I assume you've finished work for the day?"
 She nods. "How does it feel when you're there? Do you think you'll be safe in the office?"
"Definitely. I've not noticed anything once I'm in there, only on the walks to and from."
"And at home?"
"I'm not sure. They are clearly aware of where I live, though I'm not sure if they know which apartment."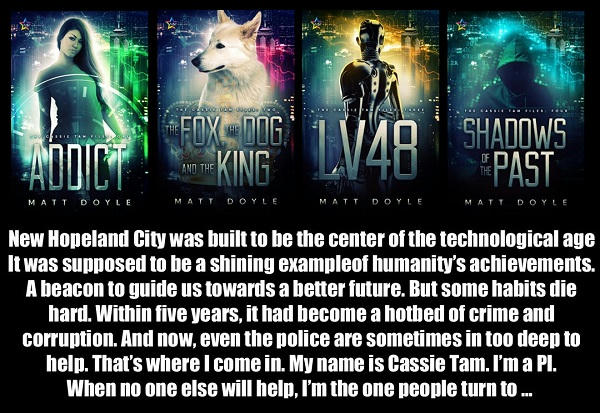 The Cassie Tam Files series!
Addict (book 01)
.•.•.**❣️ NineStar | Amazon US | Amazon UK | Smashwords | B&N | Kobo ❣️**.•.•.
The Fox, the Dog, and the King (book 02)
.•.•.**❣️ NineStar | Amazon US | Amazon UK | Smashwords | B&N | Kobo ❣️**.•.•.
LV48 (book 03)
.•.•.**❣️ NineStar | Amazon US | Amazon UK | B&N | Smashwords | Kobo ❣️**.•.•.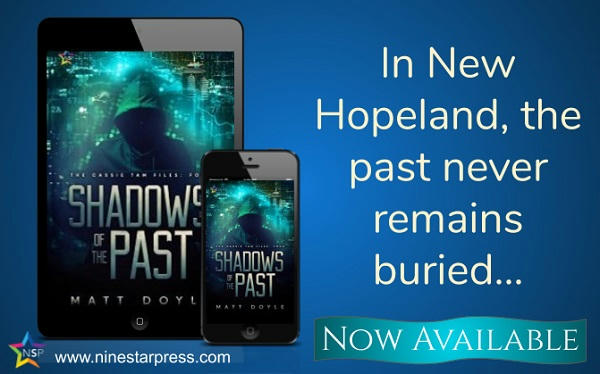 About Matt!
Matt Doyle lives in the South East of England and shares his home with a wide variety of people and animals, as well as a fine selection of teas. He has spent his life chasing dreams, a habit which has seen him gain success in a great number of fields. To date, this has included spending ten years as a professional wrestler, completing a range of cosplay projects, and publishing multiple works of fiction.
These days, Matt can be found working on far too many novels at once, blogging about anime, comics, and games, and plotting and planning what other things he'll be doing to take up what little free time he has.
Website | Facebook | Twitter | eMail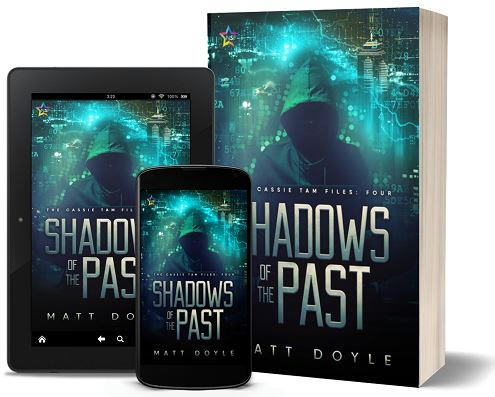 Giveaway!
One lucky winner will receive a $10.00 NineStar Press Gift Code!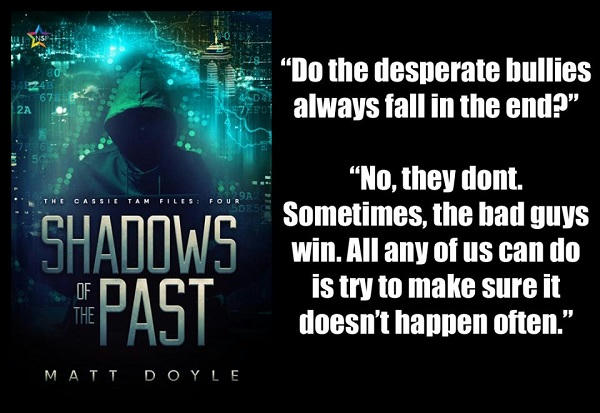 Check out the other blogs on the tour!
11/4     Love Bytes Reviews
11/5     MM Good Book Reviews
11/6     Boy Meets Boy Reviews
11/7     Empathy Series
11/8     Wicked Faerie's Tales and Reviews