Hi guys, we have Anyta Sunday stopping by today to show off the cover to her upcoming release in the Christmas Angels series Shrewd Angel, we have a fantastic giveaway so check out the post and enter the giveaway! ❤ ~Pixie~ p.s. check out the other cover reveals for the Christmas Angels series!
Shrewd Angel
by
Anyta Sunday
Pax Polo is the swashbuckling guitarist for Serenity Free.
Correction: Was the swashbuckling guitarist for Serenity Free.
Now he sports a black eye and his bros have kicked him out of their band—three weeks before Christmas. It's an unfamiliar kick to his over-inflated ego, but . . . whatever.
No problem.
Thanks to some stellar eavesdropping, an unexpected angel ornament, and a bribe to open for his favorite band ever, Pax will weasel his way back into his mates' good graces.
All he has to do is friend Clifford, the neighborhood man-shrew, for the summer. Distract him a bit so Clifford's younger sister can sneak around.
It sounds like a piece of beginners Beethoven. Jolly good fun.
Easy.
Because, Pax totally knows how to friend people. He has heaps of friends. This shrew's no match for his shrewd ways. Or is he?
.•.•.**

❣️

Release date: 2nd December 2018
 ❣️

**.•.•.
Christmas Angel Series!
In 1750, a master woodcarver poured all his unrequited love, passion, and longing into his masterpiece—a gorgeous Christmas angel for his beloved's tree. When the man he loved tossed the angel away without a second thought, a miracle happened. The angel was found by another who brought the woodcarver True Love.
Since then, the angel has been passed down, sold, lost and found, but its magic remains. Read the romances inspired by (and perhaps nudged along by) the Christmas Angel through the years. Whether it's 1700's England (Eli Easton), 1880's New York (Kim Fielding), the turn-of-the-century (Jordan L. Hawk), World War II (L.A. Witt), Vietnam-era (N.R. Walker), the 1990's (Anyta Sunday), or 2018 (RJ Scott), the Christmas Angel has a way of landing on the trees of lonely men who need its blessing for a very Merry Christmas and forever HEA.
Cover Reveals
Christmas Angel – Eli Easton – Love Bytes
Summerfield's Angel – Kim Fielding – Joyfully Jay
The Magician's Angel – Jordan L. Hawk – Bayou Book Junkie
Christmas Homecoming – L.A. Witt – Diverse Reader
A Soldier's Wish – N.R. Walker – My Fiction Nook
Shrewd Angel – Anyta Sunday – MM Good Book Reviews
Christmas Prince – RJ Scott – The Novel Approach
About Anyta!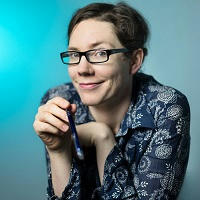 A bit about me: I'm a big, BIG fan of slow-burn romances. I love to read and write stories with characters who slowly fall in love.
Some of my favorite tropes to read and write are: Enemies to Lovers, Friends to Lovers, Clueless Guys, Bisexual, Pansexual, Demisexual, Oblivious MCs, Everyone (Else) Can See It, Slow Burn, Love Has No Boundaries.
I write a variety of stories, Contemporary MM Romances with a good dollop of angst, Contemporary lighthearted MM Romances, and even a splash of fantasy.
My books have been translated into German, Italian, French, Spanish, and Thai.
 Website | Sign up for Anyta's Newsletter and receive a free e-book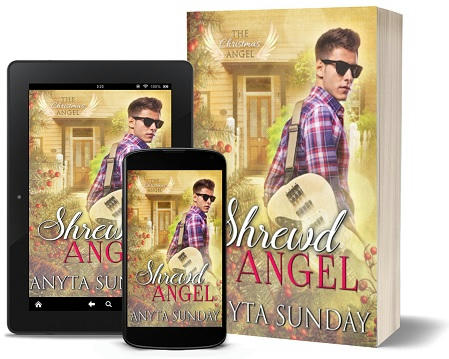 Giveaway!
Win a Backlist Ebook & Ebook of The Douglas Fir!