Hi guys, we have Leta Blake stopping by with her new release Slow Birth, we have a great excerpt and a brilliant giveaway so check out the post and enter the giveaway! ❤️ ~Pixie~
Slow Birth
by
Leta Blake
Jason and Vale are back in this side story set in the Heat of Love universe!
A romantic getaway turns dramatic when an unexpected heat descends on Vale, leaving Jason with no choice but to act. The resulting pregnancy is dangerous for Vale and terrifying for Jason, but with the help of friends and family, they choose to embrace their uncertain future. Together they find all the love, joy, and heat they need to guide them through!
While this story follows the characters from Slow Heat, it will be most enjoyable if read directly after Alpha Heat, as it takes place contemporaneously with that book.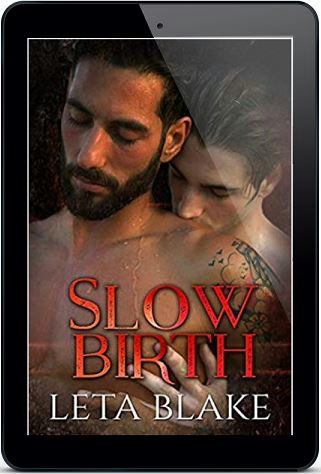 Excerpt!
The cabin looked almost nothing like Vale remembered it. The swing on the front porch he'd enjoyed as a child was still there, and the slope in the back he'd gone sledding down more than once was as steep as ever, but everything else about his parents' old retreat in the mountains had undergone a complete overhaul in every way.
Vale's mouth hung open as he walked through the main rooms of the remodeled chalet. The renovators made the windows bigger, the doors taller, and the furniture more luxurious than his parents could have ever afforded. The appliances in the kitchen were even nicer even than the new ones Jason had installed in their home back in the city.
"Do you like it?" Jason asked, swooping in behind Vale with their overnight bags and a kiss to the back of his neck. "Is it too much?"
"No, it's…" Vale trailed off, unable to wrangle a word to describe the place, which was pretty sad for a professor of literature and a published poet. He huffed and rubbed at his arms.
"Too fancy?"
"It's lovely."
Vale's in-laws—Jason's parents, the Sabel-Hoffs—had money and taste. Two things Vale's parents (wolf-god keep them both) had definitely lacked. Vale liked to think of his and Jason's cluttered home on Oak Avenue as quaint, but if he were honest, it was just a mess.
This renovation was the work of the Sabel-Hoffs, and while he couldn't complain about any aspect, it was a little bittersweet, nonetheless. It didn't feel like it was his anymore. And, most likely, it wouldn't be for long. This was a final trip to say goodbye before they placed the chalet on the market and the funds from the sale deposited in an account that was ostensibly Vale's. Though technically, it, like everything of his since they contracted, would be Jason's.
As Vale stood aimlessly in the living room, gazing at the familiar view, Jason moved deeper into the chalet to put their things away in the master bedroom. Vale wasn't sure he was ready to look quite yet. His parents' old, rundown bed, rocker, and chest of drawers would be long gone, and his old little room, which had consisted of a twin bed with a star quilt, would have been overhauled, too.
He wondered what had become of the quilt.
"So?" Jason said, returning to the living room emptyhanded with a worried expression on his face. "Talk to me. We don't have to sell it, you know. If you want to, if you like it, or it's important to you, then we can keep it. Just say the word."
Vale rubbed his arms again. The air in the cabin was cold, and yet he felt hot. Emotions did weird things like that, he found. "Everything's so new. There isn't even any dust yet."
"If we keep the place," Jason said with a wink, "I'm sure you can easily change that."
Vale stuck out his tongue like a child. Housekeeping wasn't his forte, no. But neither of them enjoyed having beta servants in their space. Jason hadn't grown up that way, and neither had Vale, so they were on the same page as far as that went. Which also meant they lived in a grimy state of moderate disrepair by Jason's parents' standards—fine, by most of society's standards. But they were happy, so neither of them particularly cared.
"Vale," Jason whispered, stepping closer. "Did we go too far? Change it too much?"
Vale shook off his maudlin feelings and gave Jason a smile that went far to relieve his baby alpha's worry. "Nonsense. It's beautiful. It was a rundown hovel before. Take me back to the bedrooms. I'd like to see the changes there."
fingers were warm and strong as he took Vale's hand and tugged him along the hallway. "This way, then."
Originally there'd been three rooms at the back of the chalet. One had been Vale's small room, a second had been used as his father's office when they summered up here, and the third had been the master bedroom—the domain of his father and pater, boasting the best views of the mountains.
"We combined these two rooms," Jason said, motioning to his right. "They were both so small by today's standards that the architect thought it would be easier to sell the place if we combined them for a bigger space."
 He opened the door, and Vale peered in. The far side of the room would have been his original bedroom, and he saw that the renovators removed the rose wallpaper his pater had put up for him when he was young. The side of the room closer to the door featured a big window that his father's desk used to sit under, though it, too, had been enlarged. They had painted the walls a bright, clear cream color, and the space fairly glowed with the light coming in from the windows. There was a bed, also with cream coverlets, and a modern chest of drawers along with a matching desk, table, and a mint green settee completing the space. Simple, lovely. Nothing like his old summer home.
"Beautiful," he murmured again before pulling his head back out and straightening his shoulders, steeling himself for the next bit.
"And this way is the master bedroom, of course. We'll stay in here."
Vale stepped into the room this time and blinked at the change. The window that overlooked the most spectacular view now took up the whole wall. The entire back section of the cottage had been removed to allow maximum exposure to the glorious whitecapped mountains and the crystal blue lake.
He sucked in a breath, almost unable to draw his eyes away until Jason swept his hand around the room and said, "This is where we'll sleep tonight."

Heat Of Love series!
Slow Heat 01
.•.•.**❣️ Amazon US | Amazon UK ❣️**.•.•.
Alpha Heat 02
.•.•.**❣️ Amazon US | Amazon UK ❣️**.•.•.
Bitter Heat 03
.•.•.**❣️ Amazon US | Amazon UK ❣️**.•.•.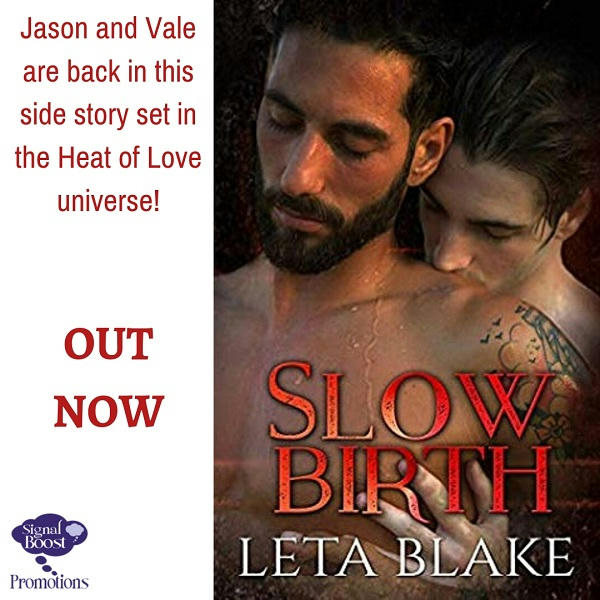 About Leta!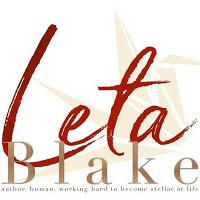 Author of the bestselling book Smoky Mountain Dreams and the fan favorite Training Season, Leta Blake's educational and professional background is in psychology and finance, respectively. However, her passion has always been for writing. She enjoys crafting romance stories and exploring the psyches of made up people. At home in the Southern U.S., Leta works hard at achieving balance between her day job, her writing, and her family.
Patreon | Website | Facebook | Twitter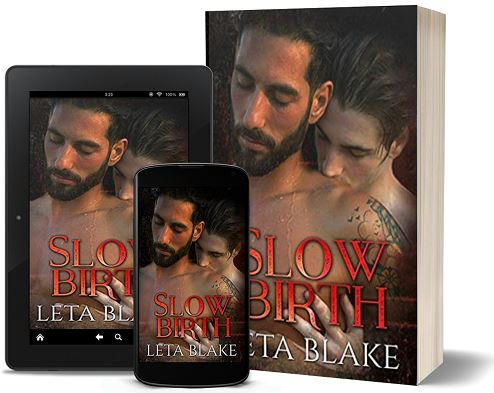 Giveaway!
Win a Backlist Ebook From Leta Blake!