Hi guys, we have Jacob Z. Flores popping in today with the tour for his new release Spell Fall, we have a fantastic mini reading from Jacob and there's an awesome giveaway, so check out the post and click that giveaway link! <3 ~Pixie~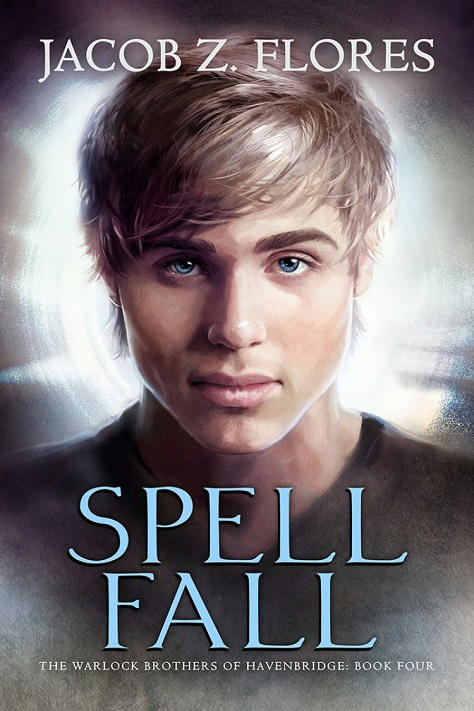 Spell Fall
(The Warlock Brothers of Havenbridge 04)
by
Jacob Z. Flores
Love and trust made them soul mates, but destiny might have other plans.
Ever since Drake Carpenter fell in love with warlock Mason Blackmoor, his life has been one supernatural battle after another, but Drake doesn't mind… much. To be with Mason and experience the magical connection they share, Drake would face entire hordes of vampyren, shifters, or fae—and he has. Luckily Drake is immune to magic, though no one can explain his natural ability to negate almost any enchantment. With Drake's own family gone, Mason is all he has. So why is Drake experiencing disturbing dreams about Mason that terrify him?
A new threat looms on the horizon, and a revelation about Drake's identity and the true origin of his bond with Mason shatters everything Drake believes. If Drake, Mason, and all of magic are to survive the coming Spell Fall, the most destructive curse in sorcery, Drake must deal with the truth and fight his way back to Mason—because their enemies are gaining strength, and they intend to reach the boy Drake loves first.

Mini reading!

The Warlock Brothers of Havenbridge series
Spell Bound
(The Warlock Brothers of Havenbridge 01)
Mason Blackmoor just can't compete with his brothers, much less his father. They represent the epitome of black magic, strong, dark, and wicked, and though Mason tries to live up to his respected lineage, most of the spells he casts go awry. To make matters worse, his active power has yet to kick in. While his brothers wield lightning and harness the cold, Mason sits on the sidelines, waiting for the moment when he can finally enter the magical game.
When a dead body is discovered on the football field of his high school, Mason meets Drake Carpenter, the new kid in town. Drake's confident demeanor and quick wit rub Mason the wrong way. Drake is far too self-assured for someone without an ounce of magical blood in his body, and Mason aims to teach him a lesson—like turn him into a roach. And if he's lucky, maybe this time Mason won't be the one turned into an insect.
Not surprisingly, the dislike is mutual and Drake does nothing to dispel Mason's suspicion that the sexy boy with a southern drawl is somehow connected to the murder.
If only Mason didn't find himself inexplicably spellbound whenever they are together, they might actually find out what danger hides in the shadows. 
Dreamspinner Press ebook | Dreamspinner Press paperback | Amazon ebook |  Amazon paperback | B&N | Kobo
Blood Ties
(The Warlock Brothers of Havenbridge 02)
Thad Blackmoor's heart is as cold as his icy magical abilities. He considers emotions a waste of his time and prefers to study the arcane, using the sacred books of his coven to grow in his craft. He aspires to supersede his father and elder brother Pierce in power, and now that his younger brother, Mason, has tapped into the rare warlock power of darkness, he needs to work harder than ever.
But Thad's ambitions are halted when he saves Aiden Teine, a fire fairy, from a banshee. Thad's immediate attraction to Aiden catches him off guard and thaws his cold heart for the first time. As Thad, Aiden, and his brothers investigate the connection between the banshee attack and the vampyre and shadow weaver who almost killed them, Thad tries to dodge Ben, a sexy warlock who won't let him be after a one-night stand.
Their search for answers leads them to the Otherworld, where something even more insidious is at work—something Thad will need more than logic to stand against.
Dreamspinner Press ebook | Dreamspinner Press paperback | Amazon ebook | Amazon paperback | B&N | Kobo
Soul Struck
(The Warlock Brothers of Havenbridge 03)
Like the electricity he commands, Pierce Blackmoor streaks through life on raw power and pure sexual energy. His conquests on the battlefield and in the bedroom form his foundation, but that bedrock crumbles when his younger brothers' abilities surpass his own. Pierce finds himself at an all-time low, and clawing his way back to the top becomes his only concern.
Pierce's plan to reassert his dominance, however, takes a backseat when he wounds Kale Aquilo, an emissary of the Beast King, lord of all shifters.
Kale's beguiling nature shoots like a lightning bolt straight to Pierce's soul, and when the soft-spoken Kale relays that a virus is killing his people, Pierce abandons his quest for power to do something he has never done before—protect someone other than himself.
As Kale, Pierce, and his brothers struggle to find the root of the magical virus spreading plague across Aeaea, the shifter island, they face a gauntlet of old and new foes. Soul struck, Pierce and Kale must uncover the truth without being blinded to the conspiracy gathering in the shadows.
 Dreamspinner Press ebook | Dreamspinner Press paperback | Amazon ebook | Amazon paperback | B&N | Kobo
About Jacob
Jacob Z. Flores lives a double life. During the day, he is a respected college English professor and mid-level administrator. At night and during his summer vacation, he loosens the tie and tosses aside the trendy sports coat to write man on man fiction, where the hardass assessor of freshmen level composition turns his attention to the firm posteriors and other rigid appendages of the characters in his fictional world.
 Summers in Provincetown, Massachusetts, provide Jacob with inspiration for his fiction. The abundance of barely clothed man flesh and daily debauchery stimulates his personal muse. When he isn't stroking the keyboard, Jacob spends time with his daughter. They both represent a bright blue blip in an otherwise predominantly red swath in south Texas.
You can follow Jacob's musings on his blog at http://jacobzflores.com or become a part of his social media network by visiting Facebook or Twitter. Pinterest | Goodreads | Google+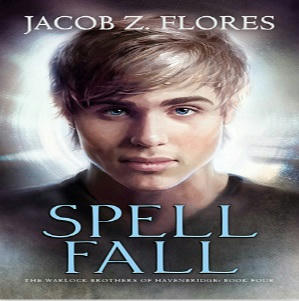 Giveaway!
Grand prize: $50 Amazon Gift card! 
5 Winners will be selected to receive: Ecopy of one back list title from Jacob. Z. Flores
(Just click the link below)