Hi guys, we have Jay Northcote visiting today with his new release Summer Heat, we have a brilliant excerpt so check out the post and enjoy! <3 ~Pixie~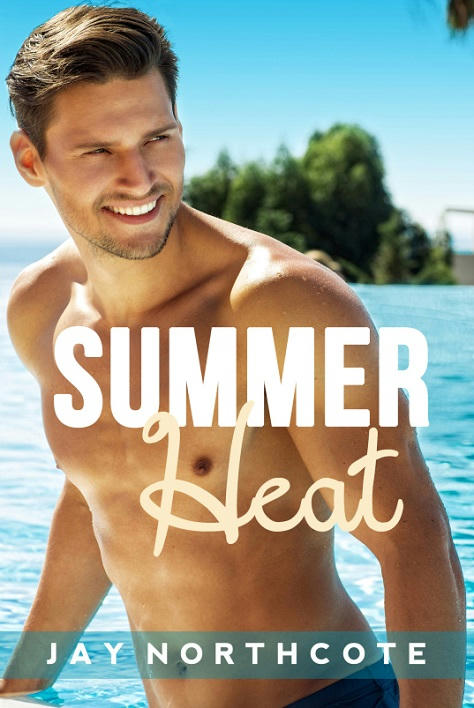 Summer Heat
by
Jay Northcote
A summer fling is an ideal cure for a broken heart. But when it's with your best friend, things get complicated.
When Adam is dumped by his boyfriend, a week away at a beach resort seems like a great opportunity to get over his ex. Sun, sea, and no-strings sex will be just the boost he needs to move on with his life.
Adam's best friend, Finn, agrees to accompany him at short notice. Finn's had a crush on Adam for years, but is determined to put his feelings aside and be the perfect wingman in Adam's time of crisis.
A spontaneous threesome with another guy forces Adam and Finn to confront their attraction to each other. Having a holiday fling together wasn't part of the plan, and as their trip heats up, they soon realise that one night of fun won't be enough for either of them.
The passion might be scorching, but their hearts and friendship are on the line. If their romance is going to survive the flight home, they have to be honest about what they want.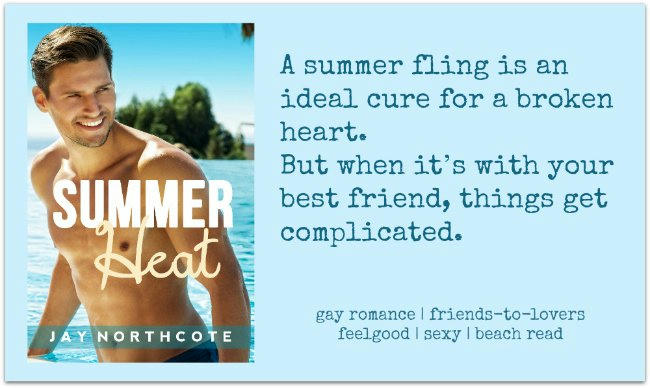 Excerpt!
Adam
Trying to save a relationship you know is failing is like trying to hold fine, dry sand in your cupped hands. It trickles out a few grains at a time. You try to clasp your hands more tightly, but it only makes a crack appear somewhere else. Slowly, inevitably, the sand runs out until you're left with nothing.
Looking back, I'd known for months that Drew was drifting away from me. He was always working late, and when he eventually came home he brought more work with him and shut himself away in his study. By the time he would come to bed with me he'd be too tired to even make conversation, let alone make love.
At first I was sympathetic. I knew his job was demanding. He did high-powered financial shit that didn't make a lot of sense to me, but it kept me in a style to which I'd become very accustomed. I'd moved into his swanky London flat a few months after we met, and had been living there ever since, for five years. My friends had teased me endlessly about having a sugar daddy because of the fifteen-year age gap, but that was only because they were jealous. Drew was hot and rich, and he was a good man—or so I believed.
The night it all went to shit I'd made an extra effort. It was a Friday, and he'd texted to say he'd be home early for once so I'd stopped at the supermarket on my way home from work and bought the ingredients for one of his favourite meals, and a bottle of his favourite Shiraz. I'd even got flowers for the table. I had plans that involved conversation and flirting—like in the old days—and then I was going to take him to bed and remind him how good it could be between us when we actually spent some time together.
But as soon as he opened the door and saw the table all laid out his face gave him away.
"Oh, Adam." His concerned expression turned my guts to water, and his next words only made my fears worse.
"We need to talk."
Denial is a powerful thing. Ignoring the car crash that was unfolding in slow motion, I advanced on him, and kissed him on the cheek. "Hey, hon. How was your day? It's great to have you home at a reasonable time. I've made beef bourguignon. Why don't you go and get changed out of your work clothes?" I knew I was babbling, but I couldn't help it. If I carried on talking then
I wouldn't have to listen to whatever he had to say to me.
I could tell by the grim expression on his face that I wasn't going to like it. "It'll be ready in about ten min—"
"Adam." His voice cut through my spiel. "Come and sit down."
Jesus. If I needed to be sitting down it really wasn't going to be good. Maybe he was ill? My stomach roiled, the scent of dinner suddenly making me nauseous. Oh God, please don't let him have cancer.
I let him lead me to kitchen table and kept hold of his hand as I asked, "What is it? What's wrong?"
His grey eyes were impossible to read, but he pulled his hand away from mine and folded his arms. He swallowed, jaw set, and then he said the last words I was expecting to hear.
"I've met someone else."
The silence was deafening as I struggled to process what I was hearing. "You… what? Who? How long?"
"He's called Danny. I work with him. It's been going on for a few months." He didn't even have the decency to look guilty as he laid out the facts of his infidelity.
Still reeling, I stared at him. His face was so familiar to me, yet now it was like looking at a stranger, someone I didn't know at all. "So what are you saying? This… us, is over?"
He shrugged, broad shoulders lifting in his perfectly tailored suit. "I guess I am. This thing with Danny, it started off as a fling, an office flirtation. But I want to be with him now."
He didn't add not you, yet the words echoed in my head anyway.
Rage ignited, drowning out the hurt. "Well fuck you." I stood, the chair screeching back on the tiled floor. "Fuck you for cheating on me while I was feeling sorry for you being tired and stressed about work. I bet you were only tired because you were messing around behind my back with what—some little twink? I know your type. Am I getting too old for you now? Did Daddy need a new boy toy?"
The flicker of discomfort on his face told me I was spot on. I should have known. It was always my youth that had attracted him, he preferred me to wax my chest, and when I'd tried growing a beard he'd complained it made me look older. But I didn't want to look like a twink forever. I was nearly thirty for Christ's sake; I liked a bit of stubble on my jaw and some hair on my chest and balls.
I tugged at the silver band on my finger, the one he'd given me a year ago when he'd told me he wanted to marry me. Funnily enough we still hadn't pinned down a date. I guess he'd had other priorities.
Arsehole.
I flung the ring at him. It glanced off his shoulder and skittered over the kitchen floor, spinning, and catching the light until it settled.
"I'll pack my things."
"Where will you go?"
"That's not really your concern anymore is it?" My voice was ice to match the lump of cold fury in my chest where my heart should have been. I needed to cling onto my anger until I was somewhere safe. Somewhere I could let out the bitter pain of Drew's betrayal.
I stormed out of the kitchen, slamming the door so loudly that it rattled on its hinges.
In the bedroom I frantically threw the things I'd need for a few days into a suitcase. I'd sort out getting the rest once I knew what I was doing with my life. But for now I just needed to get away from there, away from Drew, away from the place where we'd had a life together.
As soon as my bag was packed, I called a taxi.
Drew was still sitting at the kitchen table when I left.
He had his phone in his hand. I wondered if he'd already texted his new boyfriend to tell him the coast was clear.
"I'll be in touch about collecting the rest of my stuff," I said.
He gave a curt nod. "Okay."
And that was it.
I left without saying goodbye, and he didn't try to stop me.
It was only when I was waiting out in the rain for my taxi that I realised he'd never even said sorry. It was early summer, and mild tonight, but dressed in a rapidly dampening T-shirt and jeans I shivered as I waited, trying to keep myself going on the surge of adrenaline for just a little longer. Fight or flight, and I was fleeing.
When the taxi pulled up, I tossed my case in the back and climbed in after it. Hunched in the back seat, I willed myself to hold it together a little longer.
"Where to, mate?" asked the cabbie.
I reeled off the address of the one place where I always knew I'd be welcome, where I knew I'd get the comfort I needed, where I would be safe to fall apart.
Finn's flat.

About Jay!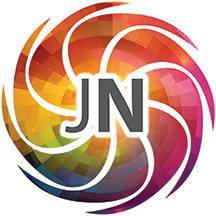 Jay lives just outside Bristol in the West of England. He comes from a family of writers, but always used to believe that the gene for fiction writing had passed him by. He spent years only ever writing emails, articles, or website content. 
One day, Jay decided to try and write a short story—just to see if he could—and found it rather addictive. He hasn't stopped writing since. 
Jay writes contemporary romance about men who fall in love with other men. He has five books published by Dreamspinner Press, and also self-publishes under the imprint Jaybird Press. Many of his books are now available as audiobooks. 
Jay is transgender and was formerly known as she/her. 
Website | Twitter | Facebook profile | Facebook Author Page | Newsletter | Jay's books